We excitedly made our way to Norway capital Oslo last week for by:Larm festival and the incredible line-up that its city centre sprawling festival had to offer. Like most showcase festivals, it was packed full of manic venue dashes, 20 minute sets and a whole lot of schedule clashes, but amazingly the only thing we missed out on were Kill J and Beastmilk, the line to get in defeating us on both occasions. We came home though with a pretty impressive grip on the talent in Norway and beyond, so here are our favourites from our already beloved Tove Lo and Naomi Pilgrim to new found obsessions Emilie Nicolas and Hanne Kolstø too.
Tove Lo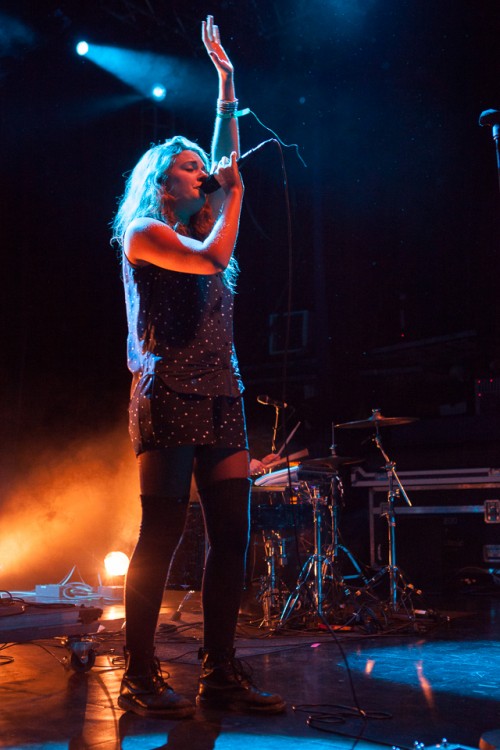 We thought Stockholm's Tove Lo was a pop powerhouse on record but in a live forum those big, bold chorus hooks are transformed into something even grander. Appearing on stage at Sentrum she fills one of the larger festival spaces with punchy perfection, bolshy bass beats and those incredible vocals. "Habits", "Out of Mind" and Truth Serum EP featuring number "Not on Drugs" compel the audience into emotionally wrought sing-a-longs as Tove herself thrashes around stage like a whirling dervish. Navigating her way though falling in love, taking drugs, not taking drugs and drinking, Tove has has always dealt with break-ups narratives in a refreshingly honest way. New song "Over" that is aired tonight is no exception.
Farao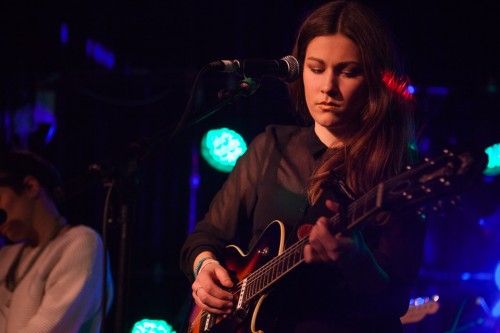 Playing as part of Øya Festival's event, Norway born London resident Farao's appeal lies in the simple beauty of her folk-pop constructions. Her voice loses none of its potency in its live setting, weaving tales from her debut EP (recorded in Reykjavik, Iceland) in that uniquely soft and haunting dulcet tone of hers.
Emilie Nicolas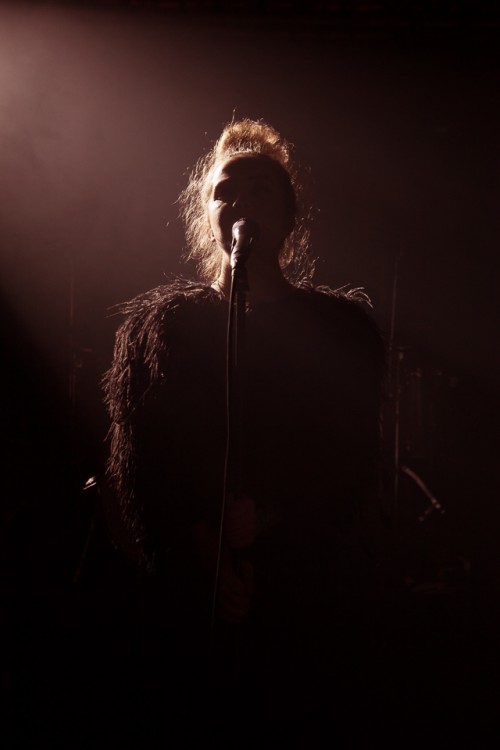 Another Norwegian native, whispers of how incredible Emilie Nicolas was could be overheard in conversations all weekend so we had to check her out for ourselves. We were not disappointed. With blinking lights, pristine Moog synthesizers and a feathery black jumper Emilie's incredible stage set up attracted one of the biggest crowds. Opening with self-addressing number "Nobody Knows", her voice is the first thing that strikes us; it's crisp, delicate, smooth and has this uncanny ability to pick you up and wrap you in its warm arms. The production follows much the same path as sparse drum machine beats punctuate hazy keys and uplifting harmonies. Emilie is focused and hypnotizing as either side of the stage the bassist and keyboardist make faces at one another. Other highlights come in DumDum Boys cover "Pstereo" and harsher sounding outing "Fail" whose lyrics "I go down on him daily" are delivered with more anger and sincerity than we ever thought possible.
Young Dreams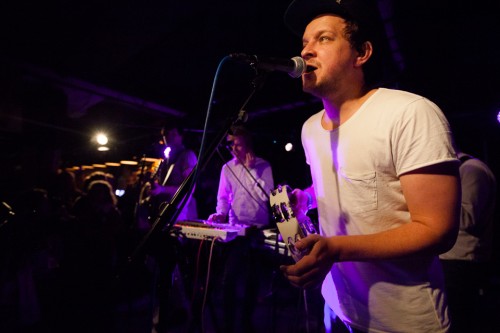 Long time Best Fit loves Young Dreams attract the most willing to dance crowd at the Kulturhuset. Delving into the kaleidoscopic numbers from their gleaming and expansive 2013 debut full length Between Places theirs is a set of dream pop thrills, jangly Beach Boys inspired guitars and outright euphoria – the perfect thing to perk us up in the early evening hours.
Hanne Kolstø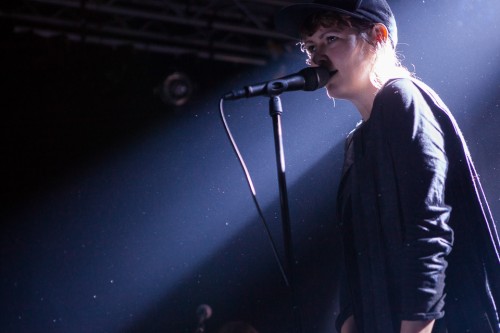 Another artist whose name spread like wild fire at by:Larm was Hanne Kolstø. Currently promoting her third solo album in as many years and having been nominated for a Norwegian Grammy award, we're slightly ashamed we'd not come across her before now. On stage she oozes charisma and looks damn cool while doing so. At the core of her performance is this kind of beautiful yet harsh aesthetic as looping sinister synths and creeping electronic noises bolster the anthemic chorus hooks delivered by ever so slightly off key vocals. Airing tracks from her forthcoming album Stillness and Panic, it's as disconcerting a performance as it is enveloping.
Jenny Wilson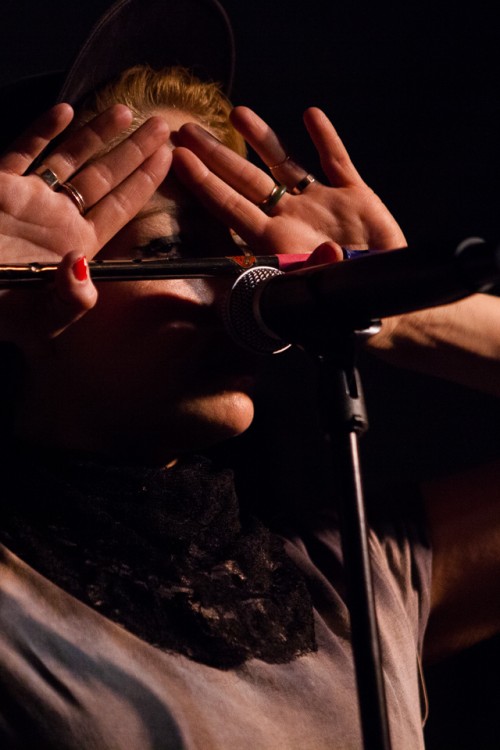 Jenny Wilson is a force to be reckoned with. She is a powerful woman who knows he own mind and isn't afraid to spit her thoughts at you through a microphone. Her show at Crossroad Club on the Friday night was everything we'd hoped for and she is every bit as daring and passionate. Having stripped her live set-up back to three, this was what Jenny would later tell me was her "punk" show. Racing through numbers from recent Nordic Prize nominated album DEMAND THE IMPOSSIBLE with a feverish urgency and permanent smile, Wilson dives into the crowd, invites members of the audience to dance on stage and rouses every single person watching to fight for their right to be heard. She is really quite something to behold and her bold, modern take on pop is an infectious, harrowing cry.
Naomi Pilgrim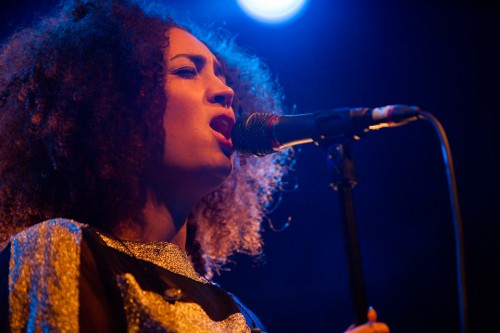 Having fallen in love with her assured early offering "No Gun" last year, (largely because of lines like "I found my soul mate but we're screwing just for fun") the Swedish/Barbadian singer was clearly still finding her frontwoman feet this evening at Sentrum but the spark of what lies ahead is there in her talented voice and confident moves. Her trademark crunching basslines are delivered with fervour while her live band do justice to the slick production of her recorded pop genius.
Sea Change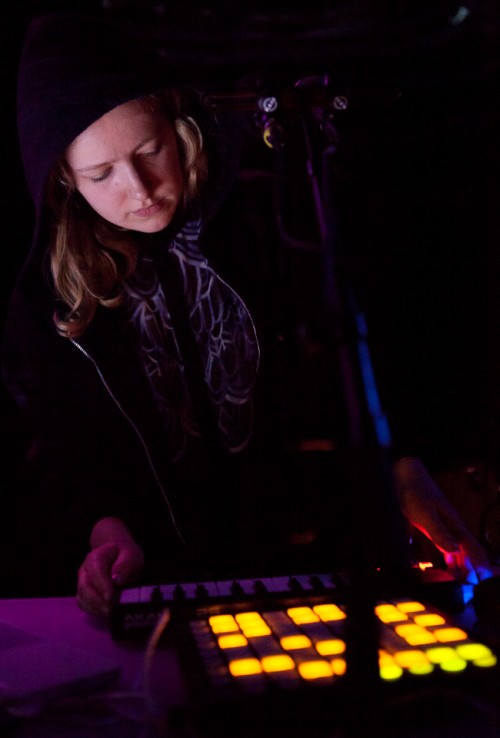 Having moved to Berlin for 6 months for the creative space to write, Sea Change's Ellen A. W. Sundes has now returned to Oslo and as she stands on stage, hood-up, hunched over her deck, we're glad she's back here. A melting pot of lo-fi electronica, creeping synths and brooding atmospherics her set at Mono leaves the speakers like the softest wall of noise ever – all looping beats and underlying 80s harmonies. We can't stay too long as another set beckons, but what we do see is wonderful.
All photographs by Sonny Malhotra.