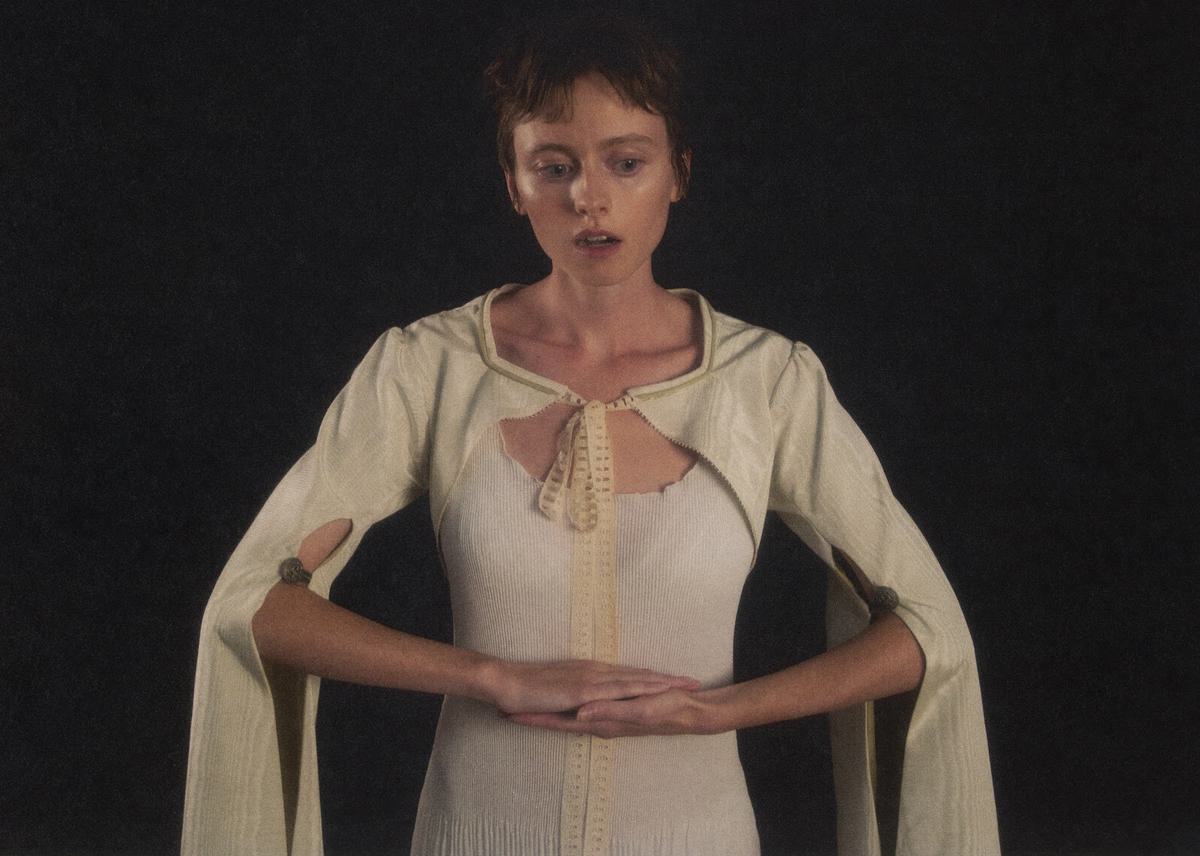 Skullcrusher shares new singles "They Quiet the Room" and "Quiet the Room"
Skullcrusher, real name Helen Ballentine, has shared new singles "They Quiet the Room" and "Quiet the Room" as the latest tasters of her upcoming debut album, which is also titled Quiet the Room.
After announcing Quiet the Room with the lead single "Whatever Fits Together" last month, Ballentine has delivered two more Skullcrusher singles "They Quiet the Room" and the album title-track. The first of the two releases is accompanied by a video directed by Silken Weinberg and Angela Ricciardi, while the second single lands with a video by Weinberg and Ballentine.
Ballentine says of the tracks, ""Quiet the Room" is the first song I wrote for the album although I didn't know it yet. It felt like opening a secret door into a new world. I wrote it on the piano I grew up with and inevitably felt the presence of my childhood self. This would linger with me throughout the process of making the record."

"Simply put, the song is about communication and isolation, the kind experienced by a child that influences their journey into adulthood," Ballentine continues. "I was thinking about my childhood bedroom but also an unknown room, surreal and empty but for the weighted presence of things unsaid. The basis of the recording is a live performance I did at Dreamland studios in Woodstock, NY. From that take we added field recordings and room ambience (crickets, creaking, doors opening and closing, footsteps, etc…). It wasn't until a year later that I revisited the song as the beginning of this album."

She adds, "I had a thought to write an alternate version of the song with different chords on guitar. This version, "They Quiet the Room" became a different song entirely. It shifted the tone of the lyrics and instead of a dark room I imagined playing outside in the daytime, lost in some fantasy world. The two together, "They Quiet the Room" into "Quiet the Room", are like the passing of a day. Perhaps one spent as a child making up imaginary games outside before returning inside for dinner, crossing over some kind of barrier as dusk settles, to have dinner or sit at the piano alone."
"They Quiet the Room" and "Quiet the Room" are both out now. Skullcrusher's debut album Quiet the Room will be released on 14 October via Secretly Canadian, and is available to pre-order now.