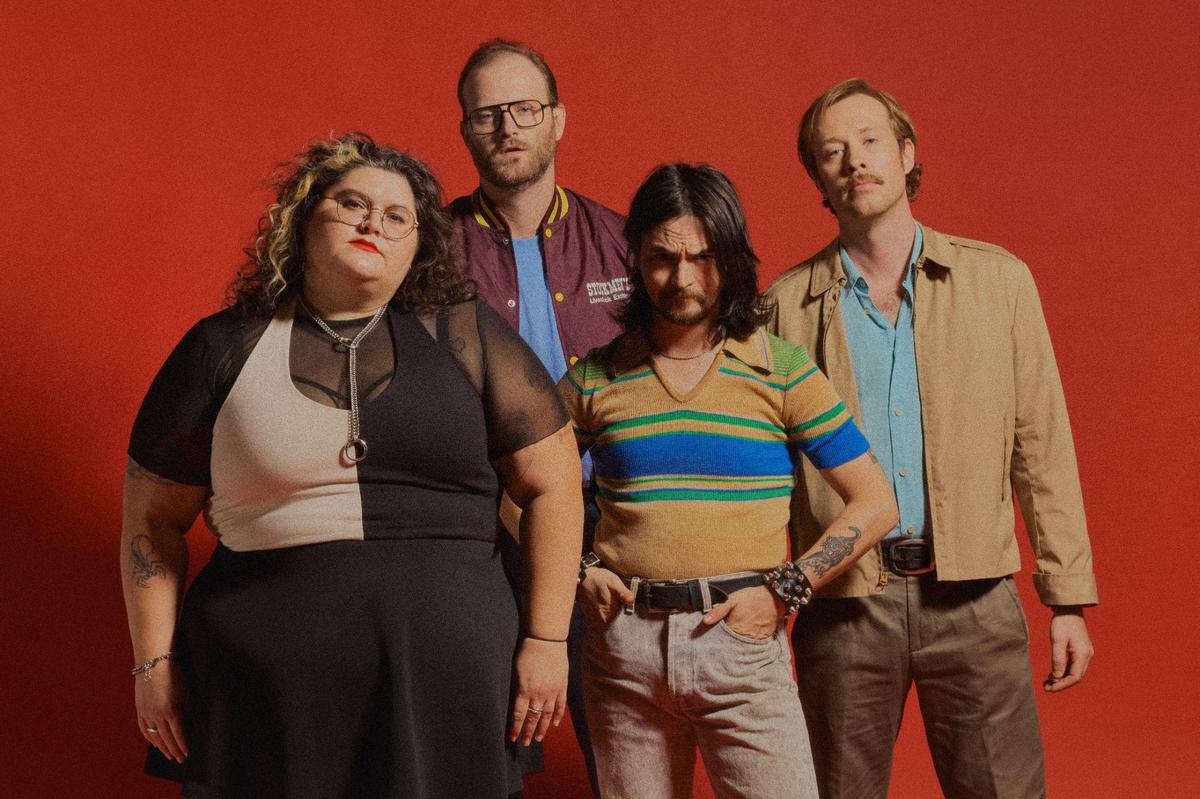 Sheer Mag sign to Third Man Records and release "All Lined Up"
"All Lined Up" is the first release from Sheer Mag since their 2021 standalone single, "Crushed Velvet".
Sheer Mag's signing to Third Man Records marks their first partnership with a larger independent label, who will also be physically and digitally re-releasing the entirety of their back-catalogue, including their cult-beloved early EPs I, II, and III, as well as their first two albums, Need To Feel Your Love (2017) and A Distant Call (2019).
"The genesis of "All Lined Up" stems from late nights at the bar playing pool. Last call has long come and gone, the gate is down, the ashtrays are out and your friend behind the bar is giving it all away. Despite the revelry, there's a looming sense of dread—a fear that no matter how far ahead you get, all it takes is one bad shot to lose the game," the band says.
Of the partnership, Third Man Records' Ben Blackwell reveals: "Having been aware of Sheer Mag since their earliest 7-inch singles and keeping up with their self-released, independent DIY take-no-prisoners ethos, I never envisioned a world where they would ever sign to a record label. So imagine how ecstatic we were at Third Man when the band reached out to us directly and asked if we'd be interested in partnering with them. Still doesn't seem real. We are beyond honoured, humbled really, to receive their handshake and their trust. This is gonna be fun as shit."
Each catalogued album will be re-released 27 October. Exclusive coloured variants will be available at Third Man storefronts and independent retailers. Pre-orders are available now.