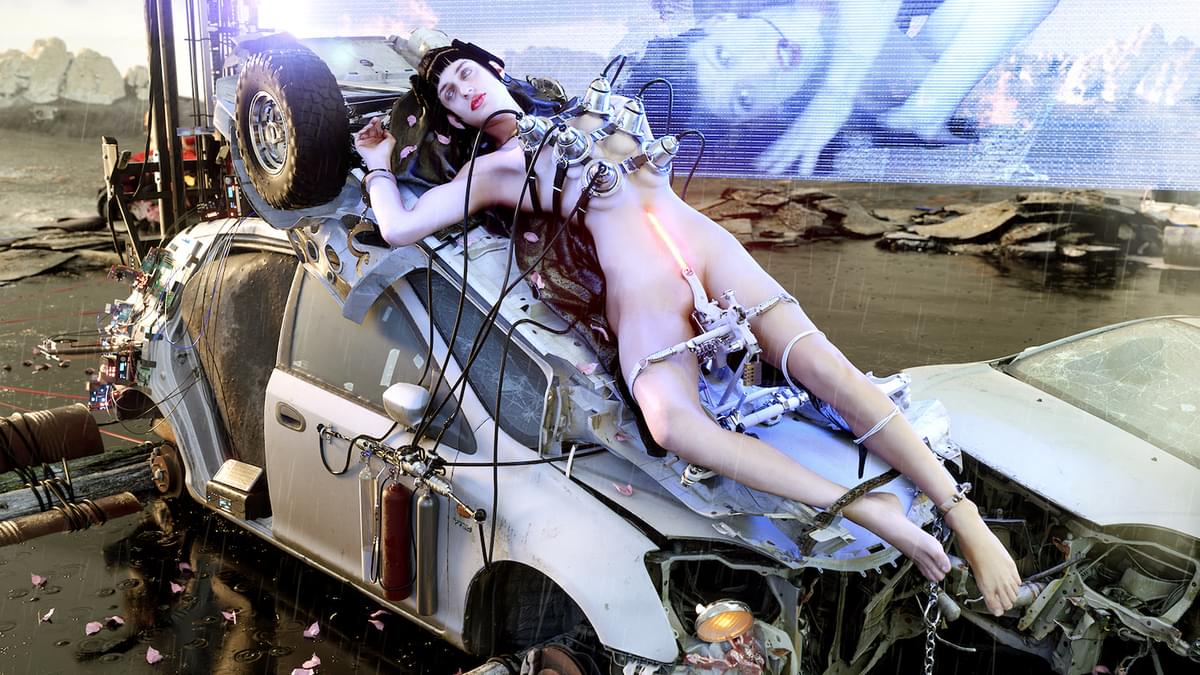 You'll need over an hour to listen to Arca's new track "@@@@@"
Arca has debuted a 62-minute single titled "@@@@@" via Diva Experimental FM, a collaboration with NTS Radio.
"@@@@@" is Arca's first new music since her 2017 self-titled album.
In a statement to go alongside the new track, Arca says it's "a transmission broadcasted into this world from a speculative fictional universe in which the fundamentally analogue format of FM pirate radio remains one of few means to escape authoritarian surveillance powered by a hostage sentience gestated by a post-singularity AI."
Arca adds, "The host of the show, known as DIVA EXPERIMENTAL lives across multiple bodies in space in virtue of her persecution - in order to kill her, one would first have to find all of her bodies. The bodies that host her carry fetishes for the paralinguistic, breaking the fourth wall and nurturing a mutant faith in love in the face of fear."
It's also no coincidence that the new track is a reminder of 2013's "&&&&&". Arca says they are both "kindred in that they are each a musical quanta, constituted by morphing sonic quantums."
Last year, Arca contributed vocal processing and synth programming to FKA Twigs' Future collaboration "Holy Terrain".
Arca's 62-minute single "@@@@@" is out now.
Get the Best Fit take on the week in music direct to your inbox every Friday