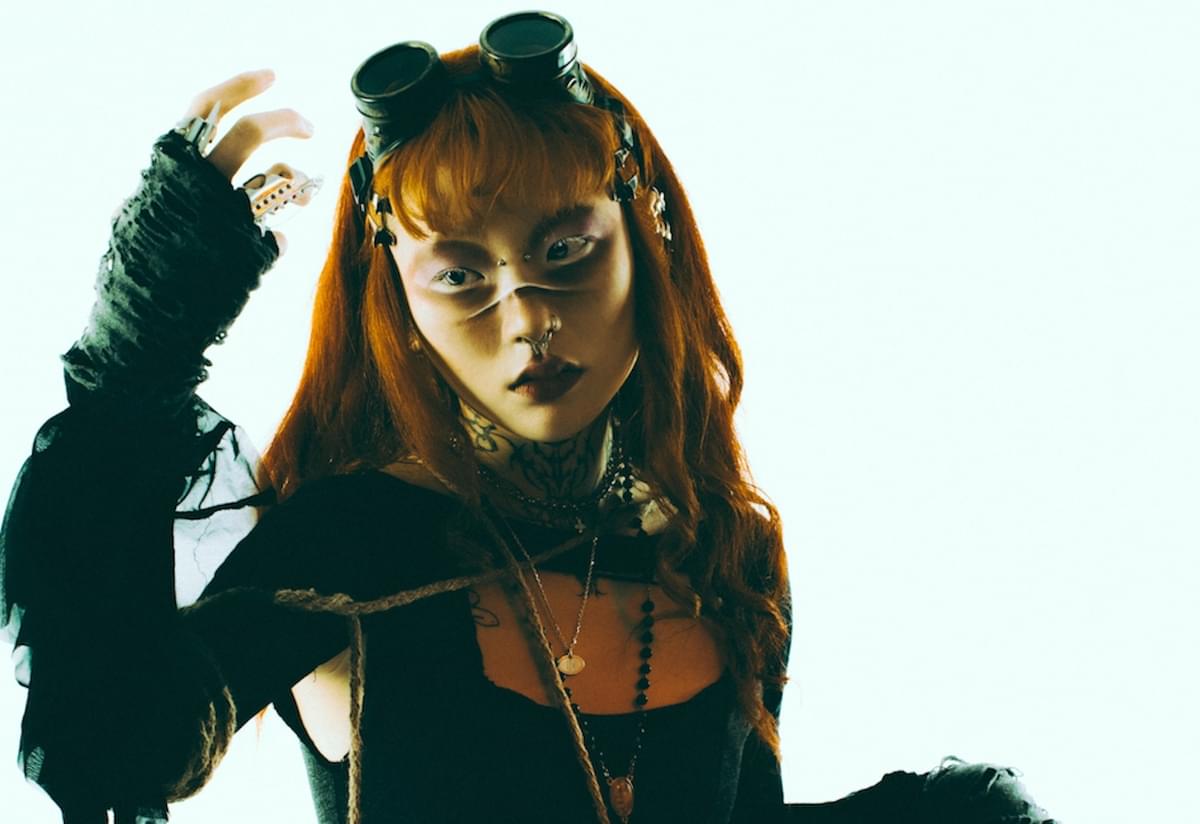 yeule unveils Danny L Harle-produced single "Too Dead Inside"
yeule has kicked off 2022 with new single "Too Dead Inside", which arrives as the latest preview of their Glitch Princess album and features production from Danny L Harle.
"Too Dead Inside" will feature on Glitch Princess alongside last year's "Friendly Machine", "Don't Be So Hard On Your Own Beauty" and "My Name is Nat Çmiel" releases, and sees Singapore-born, London-based artist reunite with Danny L Harle for the first time since last year's "The Things They Did for Me Out of Love".
""Too Dead Inside" has a vocal flow that's kind of like a soft-spoken confession," yeule explains. "I thought it was interesting to use a jungle beat for a song within the yeule sonic sphere. I think I wanted to see if lyricism had potential to pull a shiny, new, up-beat aesthete into a darker realm. Some days I find myself having little to no reaction to things that happen, good or bad. It's as though I just close off from everything. I might as well be a ghost. I'm watching everything from above, detached from reality. I watched someone die before, and they really wanted to live. A lot of the time, we like to say we're dead inside. I think it's the way we cope, because it's just too familiar and too convenient to be absent. I think I always had a lust for life despite romanticising death often. When something happens to you that leaves an imprint, a deep scar, it takes the reaction threshold of emotion away. On some glimmering days, I see it come back. And when beautiful things happen, it can be very beautiful. Just like how ugly it can be."
Danny L Harle adds, "In June/July 2020 I emailed yeule the beat for "Too Dead Inside" - I'd never sent them anything with drums before and I was excited to hear how they would respond. yeule quickly sent some vocals back and I was immediately hypnotized by the beautiful cascading lines and the soft melancholy in their voice. We finished it shortly after that exchange. Definitely a favourite from the album."
Glitch Princess will follow yeule's 2019 debut Serotonin II.
"Too Dead Inside" is out now. yeule's
Glitch Princess
album will arrive via Bayonet Records on 4 February, and is
available to pre-order now
.
Get the Best Fit take on the week in music direct to your inbox every Friday