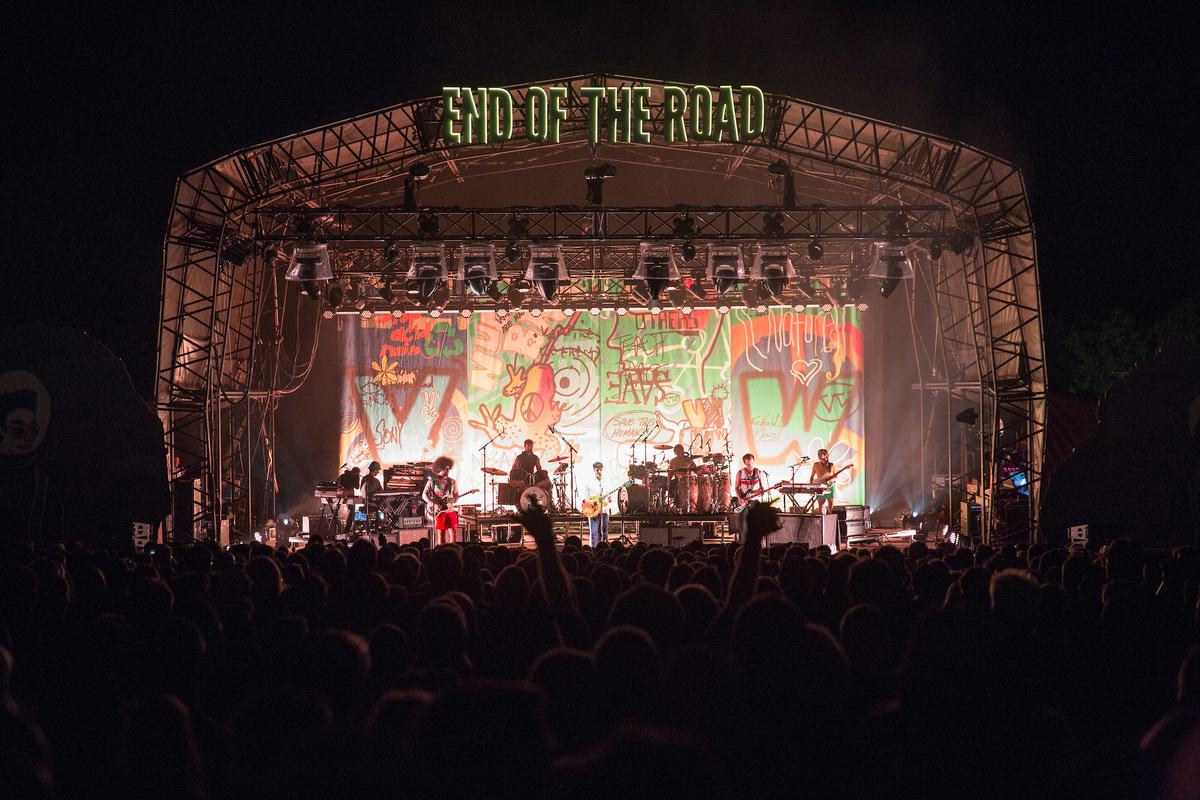 Vampire Weekend tease new album during headline set at End of the Road
Playing their first UK show in over four years, Vampire Weekend had End of the Road party in full swing during their Saturday night headline slot.
Armed with a seemingly endless succession of hits from their three albums, Vampire Weekend were on their finest form. Although they didn't play "A-Punk" three times in a row, they did provide an update as to the whereabouts of their fourth LP.
"When's the album out? Pshhh, who cares," Ezra Koenig laughed in response to a fan question mid set, before sharing that "it's done... we'll talk later."
The band also performed a cover of Peter Gabriel's "Solsbury Hill" in the midst of a mightily extended edition of "Cape Cod Kwassa Kwassa", and played a funked-up edit of SBTRKT's Ezra Koenig-featuring track "New Dorp. New York".
During the final song of their encore ("Walcott"), a few lucky fans even joined Vampire Weekend to sing along (although they didn't actually know the words, so just danced instead).
End of the Road continues on Sunday 2 September with headline sets from Feist and White Denim.