On Dissolve the One Little Indian-signed producer/songwriter weaves atmospheric odysseys and escapist sagas that strech into oblivion. It's an expansive, immersive collection of songs indebted to the world around us - and you can find heaps of the (sampled) world tucked between beats and hidden away beneath basslines - and although grand in scope, Underhill never lets humanity out of sight.
Underhill counts the likes of Samaris, Ásgeir, Björk, and Fufanu as labelmates, and while the Scandi vibes are definitely present, the songs on Dissolve have a leftfield shimmer that crackles and fizzes in new ways. Underhill's offerings are shot through with claustrophobic layers and raw-edged rhythms - instead of conjuring visions of frostbitten tundra, Tusks summons concrete and asphalt and an urban sprawl teeming with life. For better or worse, you aren't alone on Dissolve.
Check out the album below and then find out how it all came to be in our Q&A after.
BEST FIT: Can you tell us a bit about how Dissolve came together?
Emily Underhill: It was written over the past couple of years - most of the tracks were written in the second half of 2016/start of 2017 across Canada and Europe while I was playing shows, then I took them to Brett Cox to finish producing them. We didn't have a huge budget so we decided to rent a barn in France to do a load of the production in - we packed up my car with instruments and studio equipment and drove it down to near Lyon for a week. Then other bits were recorded across Iguana and Lightship studios in London and a lot of it was mixed and finalised in Brett's bedroom. "For You" and "1807" were the ones I produced solo in my parents' garage. It's kinda a next-step bedroom album, I guess.
How does it advance what you put out on the EPs?
Emily: I think I stretched myself more in the writing and production of the tracks. I somehow got into naturally writing in different time signatures and I've become more comfortable in writing songs like "Last" and "Dissolve" which are definitely more guitar-based band-y tunes and less piano/electronic than previous releases have been.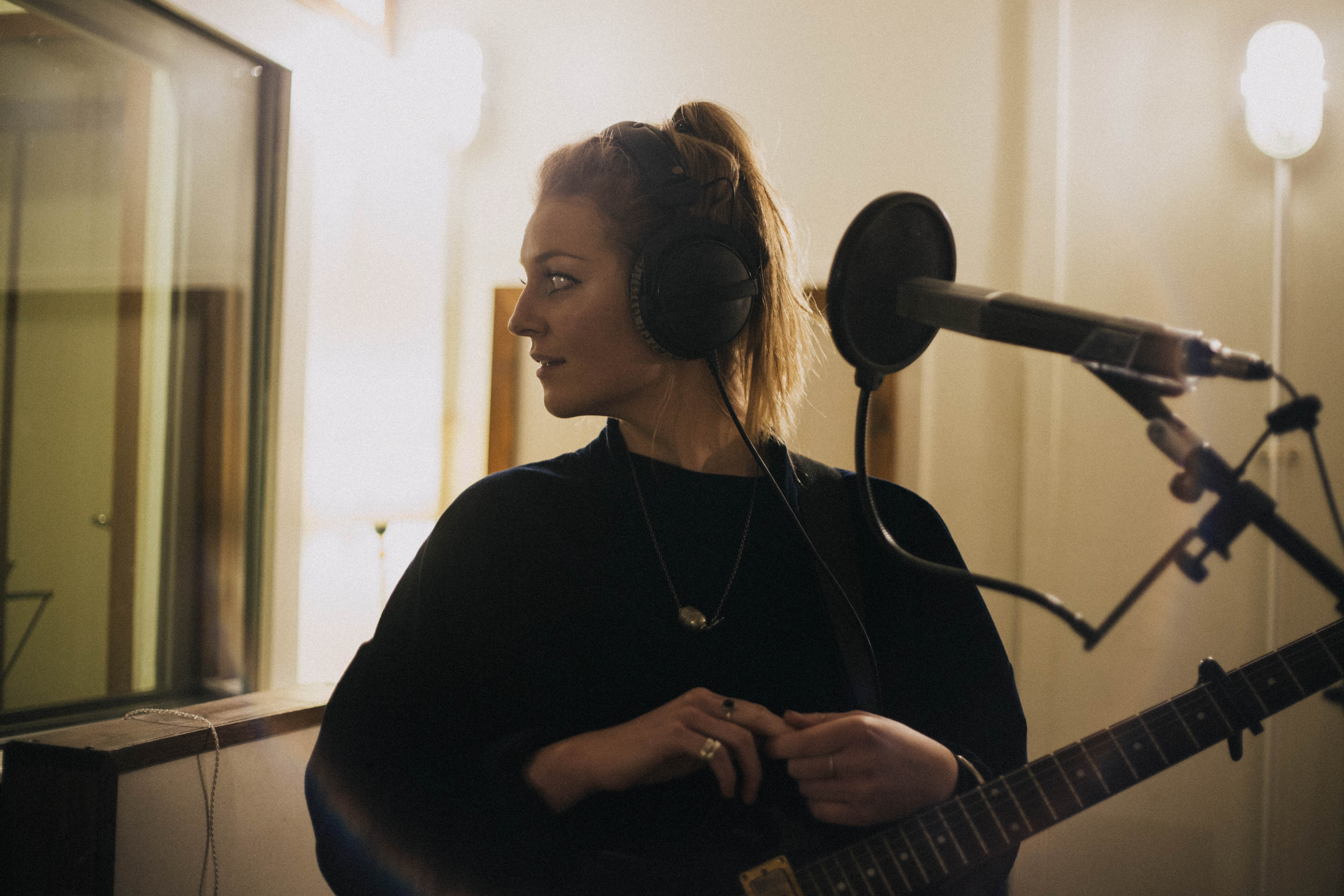 Where is your favourite place to write music?
Emily: At the moment I like writing in the rehearsal rooms I use when they're pretty quiet during the day. I think when you write a song using a mic and reverb and guitar through effects pedals and an amp you end up writing so differently to unplugged - I think that will influence the next album quite a lot. I also always concentrate more when I'm in a quiet space but surrounded by busy-ness; I'm not sure why.
How would you describe the sound of Dissolve as a whole?
Emily: Someone described it as "David Lynch pop", which I like.
Which was the hardest track to finish?
Emily: Hardest was probably "Toronto" - we just couldn't seem to get the guitar sound right and did way over 250 takes on different guitars and through different processing...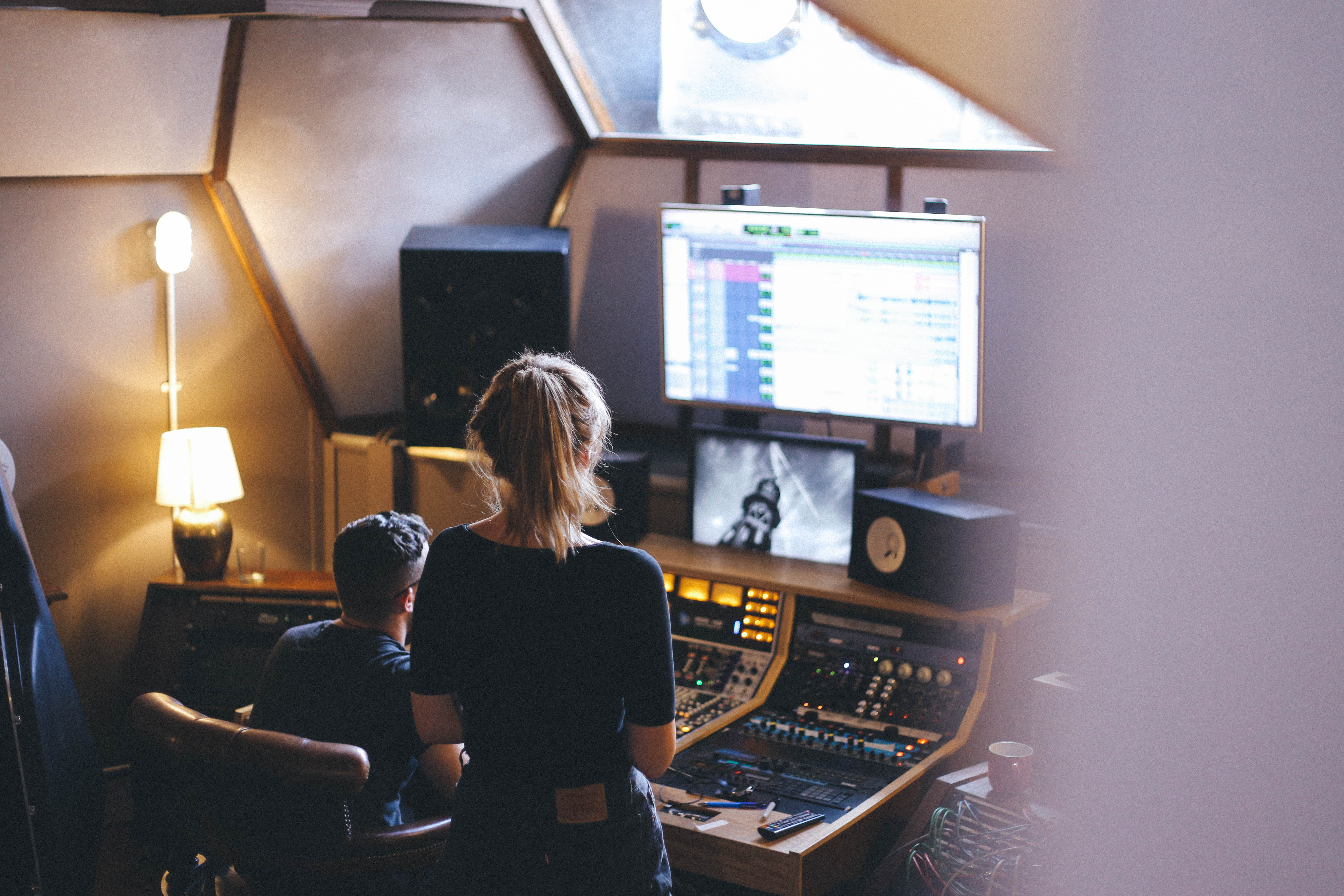 And the easiest?
Emily: The easiest was probably "False" - that just seemed to come together right from the start and I was really feeling it all the way through. I think we just used one of the first takes of guitar and vocals that we recorded in the finished mix - it was a really fun one to make. We did it in Iguana studios where there was a Wurly and Juno to play around with - I love the detuned guitar in the big bit at the end. It's probably one of my favourites on the album.
What did you learn from the whole process?
Emily: I learnt so much, I feel like I've been on a constant steep learning curve since 2015 haha! I didn't realise how hard it would be and took on loads of work, and I think I'm still struggling under the weight of that decision now. I thought I would be a failure if I didn't do as much as possible myself, and I think now I've learnt that it's fine and more enjoyable to delegate more. I think that can be really hard though if you have a strong idea of what you want your project to be and a small budget to achieve it. I'm still working out how to juggle everything now.
There are lots of samples (some quite unusual ones) in the mix - how were these sourced?
Emily: They're from loads of different places - either deliberately sourced and recorded like the corkscrews and keys in "For You", or sounds we picked up while recording in France like the cicadas, the sounds of two little French girls who were running around the barn, and a plane flying overhead. I'm pretty sure Brett left in the sound of a fly whizzing past a microphone in "Paris" just to annoy me...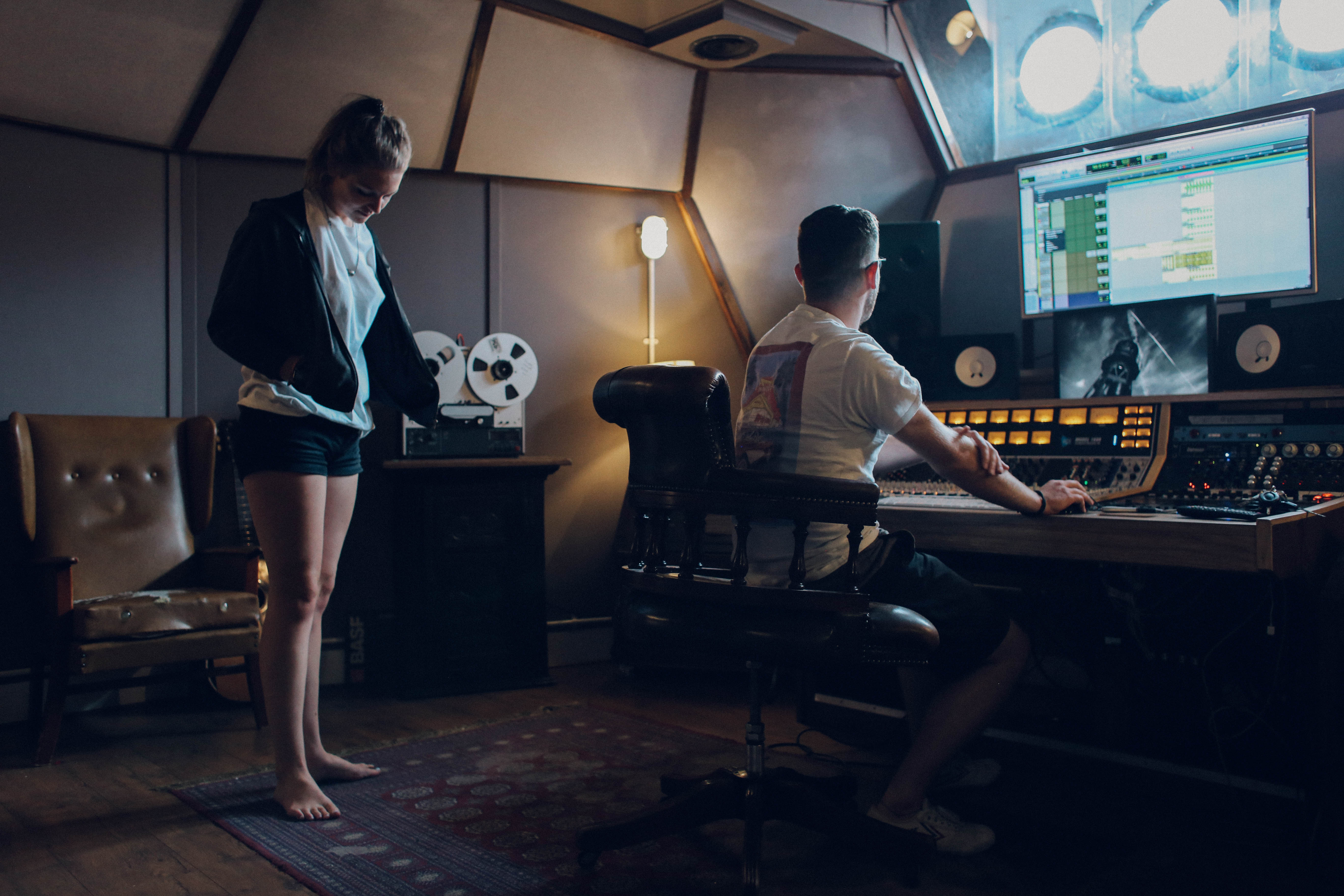 What does this detail add to the overall sound?
Emily: I love stuff like that so much - I think it gives music so much more character and interest and for me, listening back to songs like "My Love", I feel like I'm back in the barn we recorded in. Half of the lyrics were written there so its really nice being able to capture a lot of the vibe we had while producing in the track.
How are you feeling about the album launch?
Emily: Everything's been pretty hectic coming off the North America tour with Ásgeir and getting things sorted for my next London show and playing Iceland Airwaves - I haven't really had time to process it but the response has been amazing. I'm just on the plane back from Airwaves now and I get to see the vinyl for the first time when I'm home so I think it'll sink in a bit more when I do! It was amazing getting people's responses from around the world though - I think that hits you a bit when people are listening and messaging you about it from America to Iraq to Italy and not just in your circle in London.
What should people expect from the show? How do you replicate the level of detail in your sound in a live environment?
Emily: I've got some incredible session players who'll be joining me live, between the four of us we'll have bass, two guitars, piano, drums, and two SPDs so hopefully we can get a lot of detail in. I've also got a friend of mine on visuals for the first time with these 3D sculptures he's made for the show which I'm really excited for.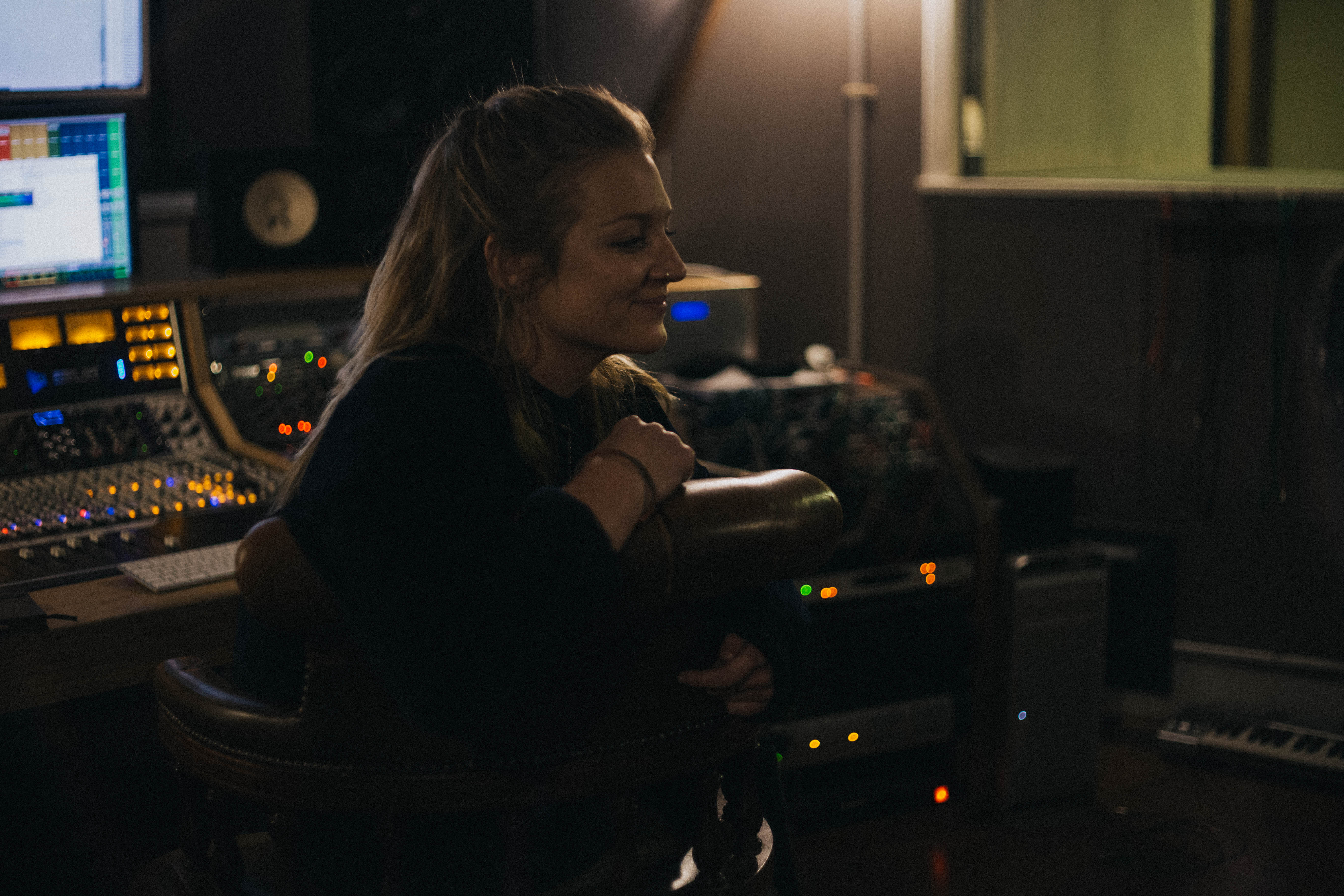 Whats the biggest challenge you face when performing the album live?
Emily: The biggest challenge is when I do my solo shows, because of the level of detail in the tracks and because a lot of the tracks are based around the production, not just the underlying song. I end up doing the solo shows with drums, guitar, tracks and samples, and piano to try and replicate them as well as I can live. Also I've ended up writing songs that are kinda hard to perform... a lot of them have a really big vocal range and are in weird time signatures. "Paris" is in four different time signatures and I play piano in one hand and drums in the other, which took ages to get down.
I hear you've taken part in the Normal Not Novelty project - can you tell us a bit about what it's all about?
Emily: Yeah I've been to a few - it's such a good event put on by Red Bull in their London Studios for females where you can sign up to production, engineering, and DJ workshops for free. I think when I first went I looked around and realised it was the first time I'd seen 100 likeminded girls in the same room before. I feel like there's a real movement at the moment to equal out the music industry in terms of supporting more girls in music and calling out harassment and sexism - it's great.
What do you wish you knew about production before you began doing it yourself?
Emily: I'm still learning loads. I think I wish I'd learnt in a slightly more organised and technical way... I have quite a short attention span sometimes and don't bother learning things properly, which probably causes me problems later down the line when I'm producing a track...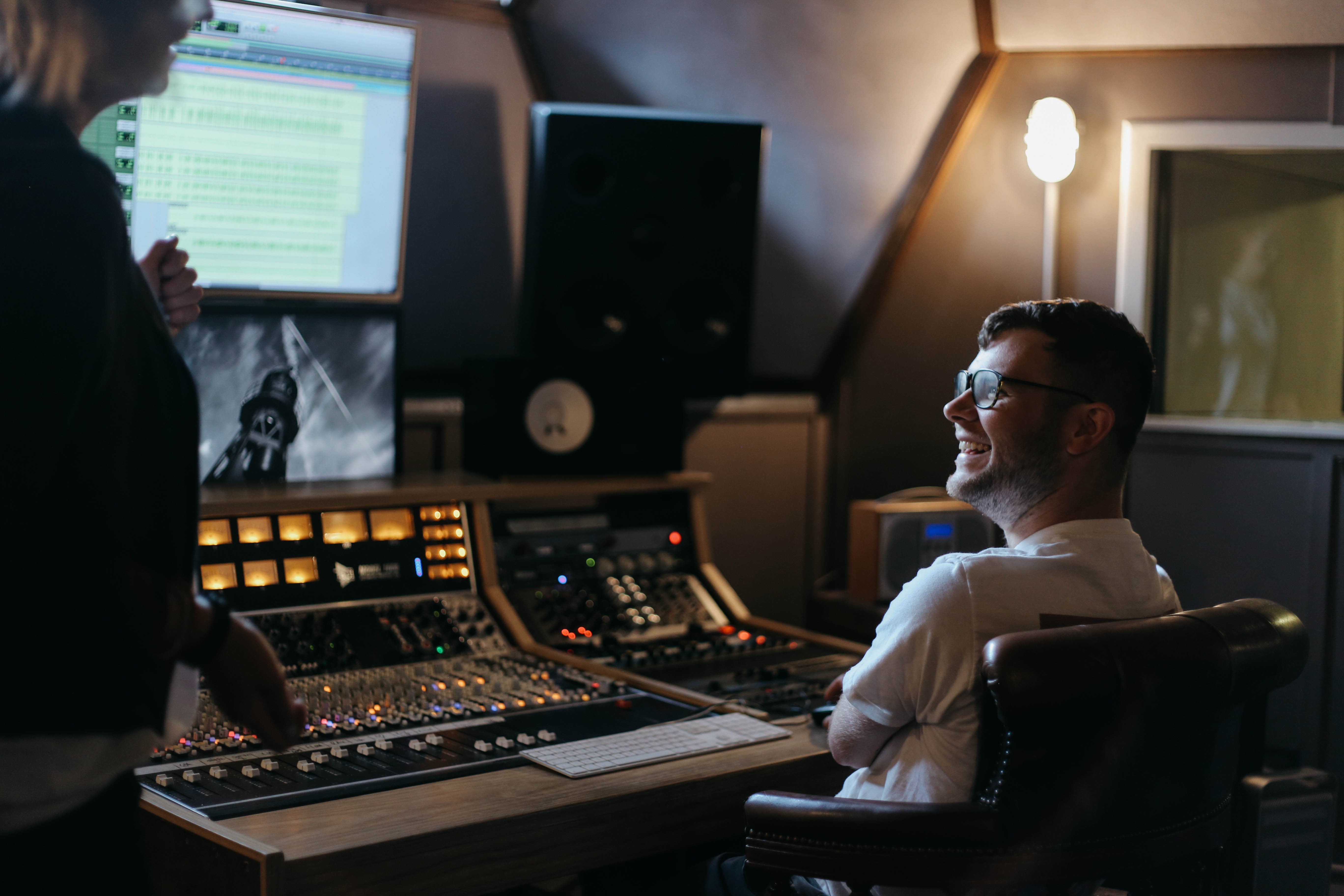 Do you have any advice for those just starting out?
Emily: I think advice would just be stick at it and try and get as much advice and experience as possible. There's so many workshops and courses and free advice online that you can access now which is amazing.
What are you working on now/next?
Emily: I'm working on getting the next London headline show as good as possible, and then heading off to finish a string of European shows in Amsterdam and Paris before coming home for a bit of a break over Christmas where I can hopefully finish off some projects and collaborations that have been on the back burner this year!
Do you have any plans for 2018 yet?
Emily: Yep, we're planning a headline European tour and I want to write loads. I'm not sure what direction I want to take the next album, so I want to spend a bit of time playing around and experimenting. I'd love to come back to somewhere like Iceland to write a bit...
Tusks launches new album Dissolve on 15 November at London's Kamio. Get your tickets quick!