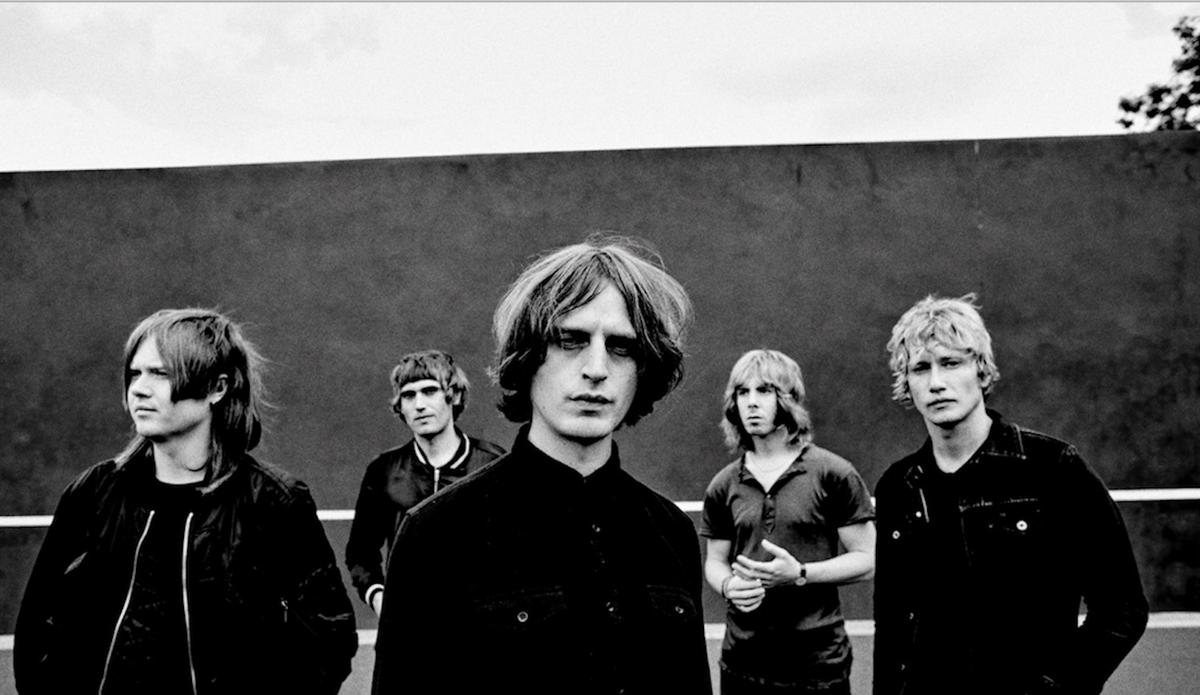 TOY announce new album with hazy single "Sequence One"
TOY have announced their fourth album Happy in the Hollow with an accompanying single "Sequence One".
Last month TOY returned with two new tracks "The Willo", and "Energy".
Now the psych quintet are back with news of their fourth record Happy in the Hollow, as well as a hazy new track "Sequence One".
Commenting on their new single, TOY explain, ""Sequence One" is about running through a war zone of post apocalyptic proportions with your significant other. It was one of the first tracks we wrote when we started making Happy in the Hollow. We wrote it on 5 April."
Happy in the Hollow was produced and mixed by the band themselves, and recorded between their home tape studios, before being mixed at Dan Carey's Studio B in South London.
Speaking about their new album, TOY explain "Each song was a blank canvas. Producers inevitably develop their own patterns over time, right down to certain drum sounds. We were starting from scratch and it felt very creative as a result. It's an album we feel deeply connected to."
Tracklist:
Sequence One
Mistake A Strange
Energy
Last Warmth Of The Day
The Willo
Jolt Awake
Mechanism
Strangulation Day
You Make Me Forget Myself
Charlie's House
Move Through The Dark
Revisit our longread with TOY.