When it first entered the musical canon in the 1960s, psychedelic music was the sound of the counter-culture and of wild musical experimentation, often driven by hallucinogens. It was the sound of San Francisco Bay and of author Ken Kesey 's 'Acid Tests' parties - for whom the house band were an early incarnation of The Grateful Dead.
With psychedelia songs became longer than the established three-minute radio-friendly mark, as drawn out instrumentals drifted in - advances in recording technology saw bands adding tape loops, backwards guitar solo, electronic effects like phasers and flangers, and vocals became swathed in reverb and delay.
As it moved from the underground to the mainstream, psychedelic music began to shift what it meant to write the perfect pop song, especially when The Beatles permeated the wider public conscious with their ode to LSD, "Lucy in the Sky with Diamonds" and with their Revolver-featured song "She Said, She Said" about a bad acid trip John Lennon had in the company of the actor Peter Fonda which saw them embracing Sitars.
In the current musical climate, what psychedelic music means is less clear; arguably the most recent example of psychedelic counter-culture in music came in the late 1980s with the flowering of Acid House, where MDMA replaced LSD. Certainly, when a guitar band is described as psychedelic today it suggests 60s homage and known reference points. The use of spacey guitar effects and droned rhythms denoting a retrospective, rather than progressive, musical operandi.
It's in this unclear context that TOY find themselves in: whilst they love psychedelic music, they resolutely don't want to be labeled as just a psychedelic group, and question whether the term has any real meaning today. Having emerged with their first two albums, 2012's TOY and 2013's Join the Dots, TOY were deemed to be just that but on their third album Clear Shot, they sound like the band they've always promised to be - and one for whom the 'psych-rock' tag doesn't cover their wider musical narrative.
Clear Shot sees them embrace lush cinematic arrangements on "Clouds That Cover the Sun"; mix clean guitars, tempo changes, and blissful vocal harmonies on "Another Dimension" and go for pure guitar pop in "I'm Still Believing", whilst retaining their raw power.
Musically it's the sound of a band in supreme control, yet Clear Shot was born out of a period of upheaval and a line-up change that saw keyboard player Alejandra Diez leave the group, which according to bassist Maxim "Panda" Barron "was a big thing."
Despite the changes they've been through, the band we meet are anything but fractured and time spent in their company reveals them to be candid yet serious, self-deprecating yet reverent, music boffins, as well as film and literature lovers.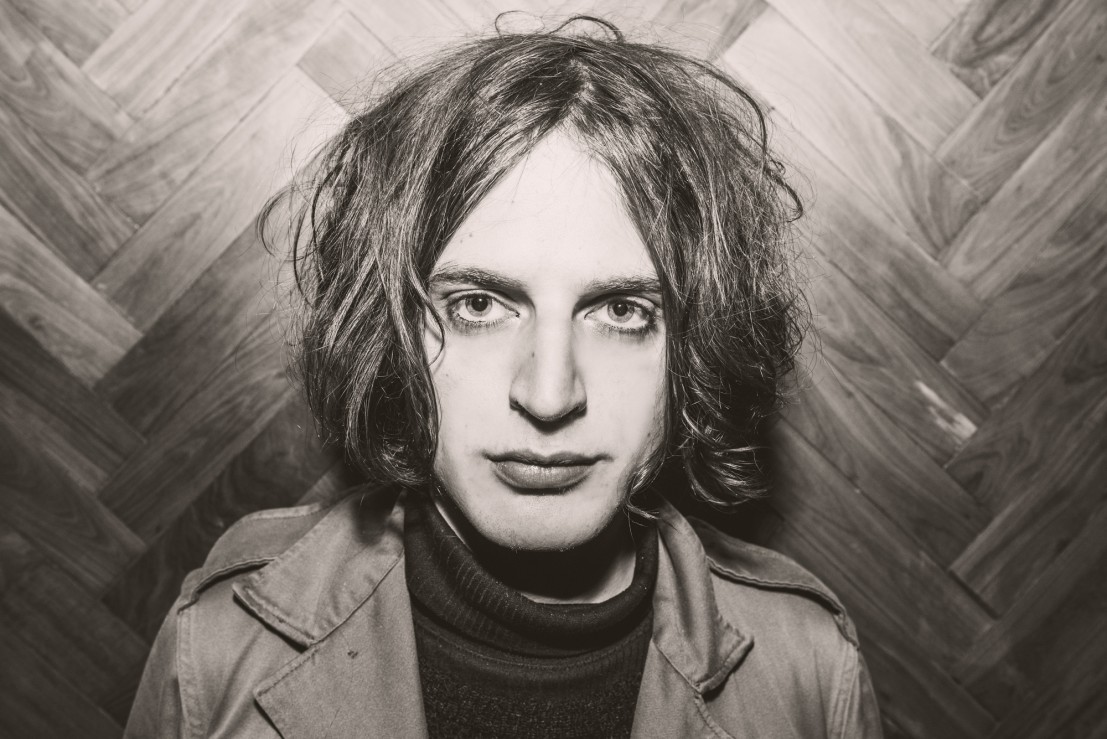 We meet the five of them: Barron, singer and guitarist Tom Dougall, guitarist Dominic O'Dair, drummer Charlie Salvidge and new keyboard player Max Oscarnold in a café to talk about Clear Shot, the musical and personal context that influenced it, and how they feel about being bracketed by genres, specifically psychedelia.
When we ask them about what psychedelic music means today, Barron says that "I think the term is so broad, especially in the modern age, that it's just a buzzword." O'Dair explains "We all love psychedelic music, but I think because so many bands get labeled as psychedelic it's become an ambiguous word, it doesn't really describe something very accurately."
We discuss a previous quote from Barron where he said that TOY wanted to be asked more multiple choice questions and not just which genre their music fits into. I jest that they're not just listening to The 13th Floor Elevators then? "I was listening to a 13th Floor Elevators song called "Dust" the other day actually" before jokingly adding "OK, let's talk about genres!"
Clear Shot certainly shows their love of psychedelia, but it's a significant progression from TOY and Join the Dots, as it draws on folk music, Acid House, as well as literature and film scores. Collectively they mention Elmer Bernstein and 20th Century classical music - such as Schoenberg, Stravinsky, and the BBC Radiophonic Workshop.
"All the bands that are trying to be psychedelic aren't, and all that bands that aren't trying to be psychedelic actually are"
Dougall says "I think a lot of different things poured into making the record. We're talking about psychedelic things but it was lots of different influences." O'Dair continues "Strange and weird films, pagan rituals, things we've always been interested in." Barron tempers this with a deadpan "but it's not like Julian Cope's Modern Antiquarian. We got obsessed with Bernard Herrmann; he did Taxi Driver and those types of soundtracks."
Dougall goes on to add "we were watching a lot of films, like Hitchcock films, and the atmosphere that they conjured up was in our minds when we were writing." A cinematic sheen is all over Clear Shot, most explicitly on the closing song, which wears its heart on its sleeve with its title, "Cinema". Dougall explains they tried to evoke the mood of a film through music. "It's almost like the changes you get in certain film scores, in some of Herrmann's scores there's a certain atmosphere, a certain uneasiness." Barron adds "There are some orchestral techniques we tried to emulate and in some of the music we tried to emulate things we heard in film scores - the chord changes on "Dream Orchestrator" are influenced by Ennio Morricone - but still keeping within our sound."
Last year they also explored a lot of Eastern musical influences, recording a set of covers of Iranian and Moroccan folk songs when they made an album as Sexwitch with Bat for Lashes' Natasha Khan.
Barron describes The Sexwitch project as "something we did over a couple of days as a little break; it was nice to learn new ways of playing songs." O'Dair thinks the experience opened up future possibilities for TOY. "I'd certainly like to learn more about how to play that kind of music and take more influences from Eastern music. It was definitely a really interesting thing for each and every one of us to try and get our heads around it."
They discuss the unfamiliarity of the polyrhythmic time signatures and the effect it had on them as players. Salvidge enjoyed the challenge. "It's very unfamiliar as a Western musician, where things are a straight four/four and then you listen to this stuff and it's completely three/four. It's mind-blowing, it would be amazing to try and pursue that avenue a bit more."
I put it to him that Clear Shot doesn't sound like a set of straight four/four songs? "That's true actually, there are six/eights on "Cinema", there's a bit where the snare and the kick drum swap over, the snare's on one and three and the kick's on two and four, which is the wrong way round." Barron adds: "There are rhythms on this record we haven't tried before, over half the songs have a certain kind of waltz quality to them."
Given that musicians often feel safer sticking to a formula, what prompted such experimentation? O'Dair feels that TOY, on the contrary, has always tried to find new modes to slip into. "That's really important to us - to explore as many new things and to be as varied as possible, rather than locking our sound down to a specific genre. If anything, our sound has to be as varied as possible and go down as many routes that we can work out."
Given their philosophy of continual musical evolution, how do they feel when people refer solely to the psychedelic tag? Barron shrugs "We love what people term as psychedelic music, a lot of it, but nowadays that word gets used in so many pointless ways…" O'Dair trails off before finishing his sentence. "It's used to describe a lot of bands that, to me, are in no way psychedelic." Barron laughs as he says "We said something like 'all the bands that are trying to be psychedelic aren't, and all that bands that aren't trying to be psychedelic actually are.'
"They created such a great soundworld that was unique, every time you put on one of their songs you enter a certain world, that only they are able to create."
For Dougall the line of authenticity is straightforward. "I think if you're consciously trying to be psychedelic then it probably means that it's not psychedelic. If you're trying to be 'cosmic' in any way, then there's something that's not cool about that. You mentioned The 13th Floor Elevators and I doubt Roky Erickson was trying to be cosmic, that's just how it came out."
I tell them I think the best psychedelic music doesn't necessarily come from the altered states mantra of Timothy Leary's "tune in, turn on, drop out", but when it's paired with hybrids that create something new. As a natural partner to psychedelia, Folk music is a classic example in the way it compliments psychedelia's freedom of expression, lyrics, and structures. I reference The Byrds as exemplary of this approach, even though their jangly guitars and songs were built on folk roots, they made incredibly psychedelic music. As it turns out, Barron was listening to "5th Dimension" on his way into the café today.
"The Byrds are one of our favourite bands, as they went on they got more experimental, but they're great songs with great sounds." Salvidge admires their innovative approach to rhythm, taking ideas from Modal Jazz and Ravi Shankar, and O'Dair marvels at their "completely unique sound. The intro to "Eight Miles High" is influenced by John Coltrane." He hums its opening guitar riff out loud. "They created such a great soundworld that was unique, every time you put on one of their songs you enter a certain world, that only they are able to create."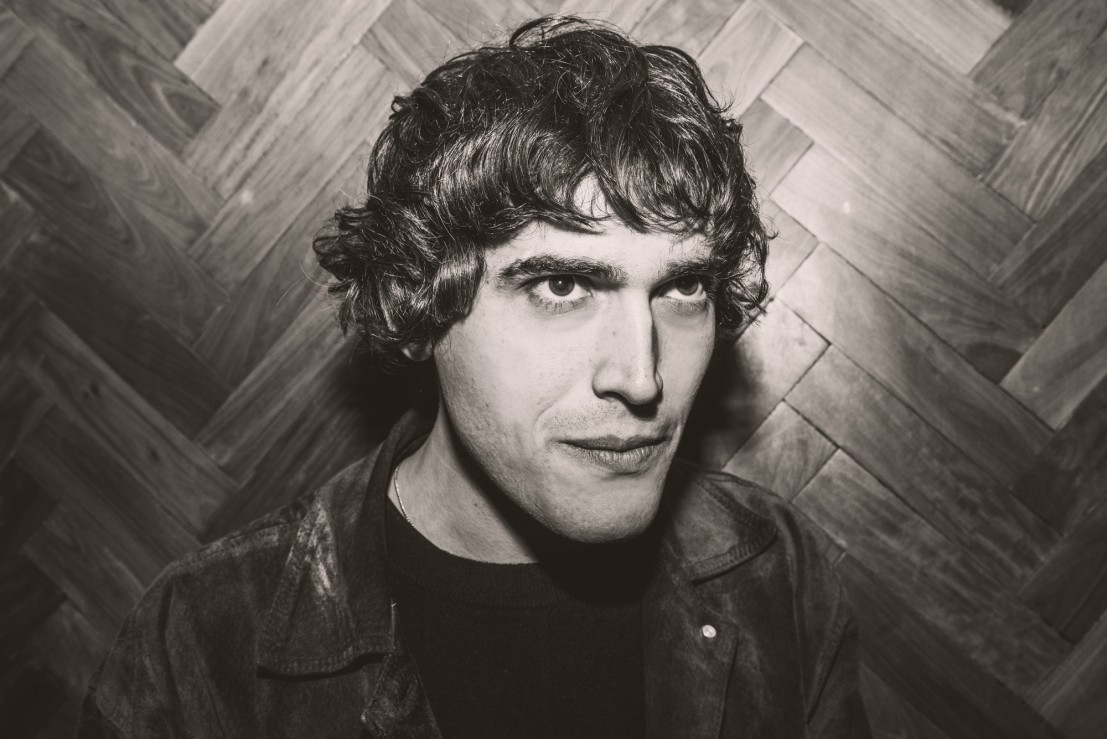 Dougall's comment, however, is the most telling however: "That's what all the best bands do." It's tacit, rather than arrogant, a sentence that gets to the heart of how confident TOY feel about Clear Shot.
It's interesting that they use the word 'soundworld', for me, Clear Shot sounds quite dreamlike and spacey?

Dougall: "I think that's fair…"
O'Dair: "Definitely, I think that's right…"
There's also a melancholy at its heart. O'Dair explains "I think some of the music that makes me feel the most emotion is melancholic music, like the best Beach Boys music, when it can tap into that kind of feeling. That's probably the strongest type of effect you can get from music and something that appeals to all of us." Dougall picks up the thread. "It seems like the most honest way to express your feelings - unless you're someone who is a genuinely happy person all the time, it seems closer to the truth."
Clear Shot may have a melancholy heart, but it's not a miserable heart - rather one that has its emotional ups and downs. They talk about the shifts in moods within the songs and how they used simple key changes to make that happen. Barron cites "Fast Silver" as an example. It starts like a Spaghetti Western soundtrack. "It's got that twangy guitar and the organ stabs, a kind Mexican stand-off feel to it," but then moves somewhere else entirely. "It's a lot of Morricone moments where the chorus goes minor to major." Dougall wanted to reflect the shifts from major to minor in the lyrics as well "which makes it harder to put your finger on where it's going to go next, where you're going to be led into another type of feeling."
Such dissonance can also be heard on the title track, which starts off as a drone-y ballad, before shifting into a much faster gear: The song seems to go up and down musically, and therefore emotionally. Dougall says "That's exactly what we were aiming to do with it, to take the listener somewhere and I think we've managed to do it best on this album." Oscarnold agrees: "There's a lot of psychedelic bands who become really monotone, this is the sort of album that takes you places."
Significantly, TOY sound freer and sparser musically. Given that they've mentioned the influence of Acid House; did the freeness and space of it play a part in how the songs were arranged? Barron says "I think that's the link basically, why we've been talking about folk, psychedelia, Industrial music and Acid House is the freeness of that kind of music, the thinking, it's something that we don't feel a part of, but we're into."
I wonder if recording a first and second record is like a novelist writing their initial books, where they feel the need to add another chapter, but with experience they learn when to leave material out. Barron says "If you compare this to Join the Dots, I love the sound of that record, but there's a definitely a lot more going on with it." O'Dair explains they wanted Join the Dots to sound dense, but with Clear Shot they saw the value of leaving certain sections quite bare.
Barron touches upon their time with Dan Carey, who produced their first two records. They worked with a new producer, David Wrench on Clear Shot and the approach was different. "There's a school of thought, which I think we did with our other records, where you have a few days where you literally bung everything in. I think Dan Carey's very much of that mind, where if you want to try a weird synthesizer, a Mellotron or a Theremin, then stick it all on and see what sounds good later in the process. Whereas David Wrench tracked our guitars and then added a few more extra bits."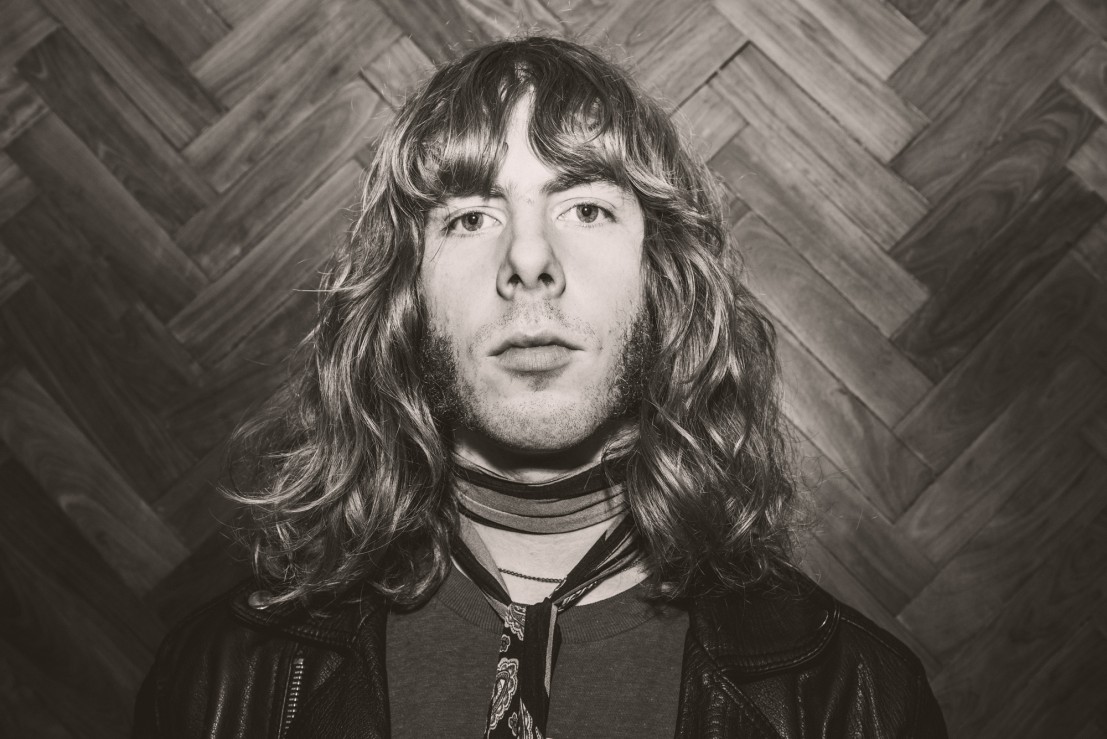 Wrench developed pneumonia which saw Chris Coady being drafted in to mix it, as a result the vocal processes that featured on Purple Rain feature were used in the mixing process. Salvidge was in LA when Coady was mixing it and he popped into the studio, which happened to be the day after Prince died. "I had a tour of the studio and saw Prince's personal basketball court as well, so it felt like the spirit of Prince was floating around!"
O'Dair says TOY wrote Coady a detailed letter asking him to use "mechanical processors, old tape machines, plate reverbs, old analog distortion units and things that he could get his hands on." What else is in these extensive notes they give their producers? Barron states "our notes correlate to what we all want; we enjoy the process of describing what we want in the music we make. We want the sounds we've got going on in our heads and there's a lot that we want to go on there. They do have to run to a spec…"To which O'Dair adds "Our demented spec!"
Shortly after the release of the album they're releasing an EP of songs that just missed the cut and Dougall describes them as completing the picture of Clear Shot, why weren't they included? He explains Clear Shot is deliberately ten minutes shorter than their previous albums, which clocked in at an hour, to which Barron quips "So we sort of rectified that by having an EP!" They also wanted to release Clear Shot as a single vinyl album. Barron, a vinyl lover, is split between the audio experience and ornate packaging of double vinyl. "We thought it was cool with the first two, because the sound quality of a double vinyl album is really high, but when I get a double vinyl and there's loads of pamphlets and four CDs in it, I just want to throw it in the fire!"
We move on to talk about playing live. Join the Dots was followed by a two-year tour, but Barron says that they want to release their next album much quicker. "One of the things that people have said to us is 'you originally said you'd put a record out yearly' and we're like, 'Well it doesn't always work out that way.' We're going to start writing straight away, but we'll be touring all of next year."
"It could have gone either way; we just pulled ourselves together and got on with it"
How do they feel about the notion that bands with a great live reputation can have their recorded output described as distilled versions of the live experience? Barron says "I think with us it's almost the opposite thing, people hear the record and sometimes they think it's not distilled enough, they're like, 'It's too heavy.'" For Dougall, performing and recording are completely different entities. "Live, you're in a completely different mindset every day. Sometimes you might play with more ferocity and other times you might concentrate on trying to focus on the record. That's what's fun about it; you shouldn't expect it to sound like the record." O'Dair talks about the thrill of discovering live recordings of their favourite bands, "it's much more exciting if every one of those versions is wildly different from the record." It makes me think of "1969: The Velvet Underground Live", I mention there's a great version of "Sweet Jane" on it, to which Barron, ever the connoisseur says: "All of those versions are great."
As the record is sparser in places will the dynamic of the live shows change? I tell them I can picture "I'm Still Believing" for example, being played on an acoustic guitar, through the way it marries experiments in sound with a songwriting ethic. Barron says "Exactly, like The Byrds, that's what they do." The idea of adding an acoustic guitar to the song live prompts a good-natured debate between them.

Dougall: "We'd have to get another person in to play it."
Barron and O'Dair [simultaneously]: "You could play it."
Dougall: "But we'd need someone to play the electric rhythm."
O'Dair: "Well, I could play that!"
Barron: "The answer is no then! Adding an acoustic guitar would break up the flow, we really like a non-stop, high energy show, so when you sling an acoustic on it breaks the spell of a live show."
However, Dougall recalls they played an acoustic show last year. "We should do that more often, we had acoustic guitars, percussion, and keyboards and played songs that were on this album, like "Spirits Don't Lie" and it made sense to do it in that kind of setting." O'Dair says they spent their first four years "turning down every acoustic session, but then we started to think 'We love acoustic music'." Dougall adds "If it comes up again I think we'll say yes to it and get a cello player."
For all their bonhomie today, they tell me that the atmosphere in the two years before they recorded Clear Shot were difficult. It was a time of transition, which can be gleaned from the albums lyrics, the song "Clear Shot" has the line "A town I used to know…" Dougall looks back on the time with mixed feelings. "I wouldn't say it was a low, but we had a turbulent couple of years before we made the album. Quite a lot of things changed, like relationships, it was a big time of change and a strange time amongst people we know, I think we all went into making the album with a general feeling of unease. Quite a lot of us went through an odd time and I think we were all feeling…
O'Dair: "Battered."
Barron: "Strange."
Dougall: "Strange, yeah. I think we just felt a bit weird and slightly on edge about everything, it's hard to explain, it was a feeling we all shared, a collective feeling, which I think must have fed into the record."

Barron compares it to the feeling of Hitchcock's Strangers on a Train "almost a noir, dark feeling. There were a few winters of discontent and a lot of chaos as well."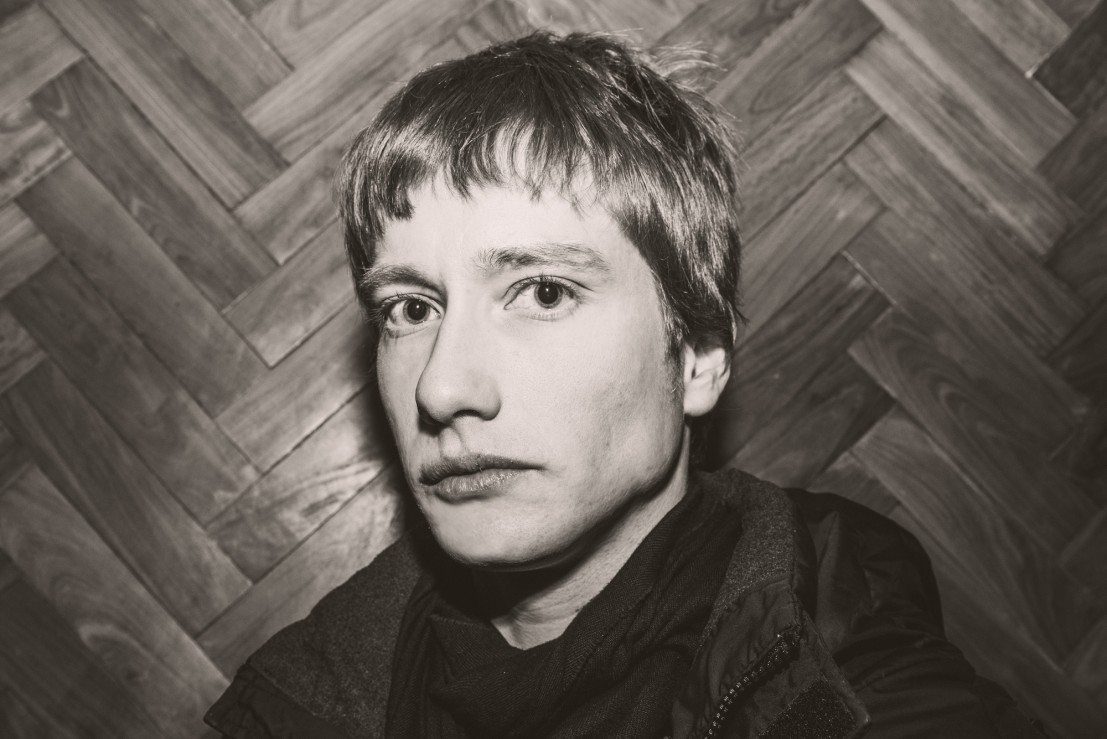 O'Dair: "It wasn't between the band, it was from external factors."
Barron: "It was an ongoing thing, but by the time we got to recording at the end of last year and maybe weirdly, even the album title, was about trying to get clear of it and get a bit of clarity."
Dougall: "To try and progress, just us and try and push away from the unpleasant stuff that happened."
Dougall says how upbeat they all feel about TOY now, but admits "It could have gone either way; we just pulled ourselves together and got on with it." He feels the most important element of TOY is how they work as a collective and to that end "the main influence is ourselves, we're single-minded in the way we go about things, which we've developed over the years together. We have a process when we write, someone comes up with an idea and then we work on it together, everyone plays each other's instruments, we often write each other's parts. If someone's listening to something and they don't share it, it would be a problem, be that books, music or films, it's important we're all on the same wavelength." Barron adds, "A lot of our favourite Rock and Rollers are well informed, like Patti Smith, David Bowie, not to say that we are! It's more of a collective atmosphere that puts us in the mood to make music together and that can be any kind of art form."
When they talk about how Clear Shot compares with their previous albums, they unequivocally describe it as their most emotional record. Salvidge says it's their most heartfelt. "I listened to it a couple of weeks ago and a tear did fall when I heard Dom's really heartfelt guitar on "Cinema" because there's more space maybe on this one, it's not so quite in your face, it conjures up a lot of emotions." Barron adds "I think we've always been an emotional bunch and I think there are songs on every record that do that."
Dougall thinks "the first one is definitely more optimistic, innocent, jubilant and youthful; the second one is more heady, insular… more inward looking." For Barron, Clear Shot has a "clearer-eyed view of the world, since the first two records we've been through a lot more." Salvidge feels it's all part of getting older. "When you're coming out of your twenties and going into your thirties you start looking at things in a slightly different way. You realise it's a fresh start" before pausing to add "which kind of what the album is!" at which TOY again burst into laughter.
As we wrap up we talk about the other music they were listening to when they were making the record. Dougall says it was "Great 60s, 70s pop music like Big Star and Lou Reed" and Barron adds they're big fans of Denim and Go-Kart Mozart, the groups that the legendary Lawrence formed after disbanding Felt. They talk of their admiration of another pop maverick, Luke Haines and his work with The Auteurs and Black Box Recorder, as well as his books. Dougall tells me I should read them. "One of them is Bad Vibes: Britpop and My Part in Its Downfall and the other is Post Everything: Outsider Rock and Roll 1997-2005, that's recommended reading. Maybe we should be literary agents!"
How important is pop music to TOY? Dougall explains "When it's done well, it's a really important part of what we do. We really like strong melodies, hooks and catchy riffs, something that stands out, when you hear a really good melody in a pop song, that hasn't been done like that before, I find that really inspiring." So are they Taylor Swift fans? Barron laughs "I wouldn't go that far! I don't think that there's any chart pop music that we're particularly into." Dougall clarifies "No, we're talking about older stuff. It has to have some kind of weirdness to it as well. Straight-up pop isn't really what we're in to, but we like weird pop music, like Broadcast."
O'Dair: "The Jesus and Mary Chain are kind of weird pop music."
Barron: "It's immediate, but it's also very strange."

So do Toy make 'Weird pop music' then?
Barron: "'Weird Pop', fine! You can have 'Weird Pop!'"
As TOY take their leave a woman who was sat on the table next to us asks me, "Who were they, they sounded really interesting?" I tell her "they're a weird pop band called TOY" and she says "I know them! Have they got a new record out? Is it good?" I say "It's brilliant." As she fires up her search engine and I head for the door, I'm certain TOY have another convert on their hands.
So what does psychedelic music mean in the context of 21st Century music? TOY seem to have hit the nail on the head: What it isn't is affectation or charlatanism, it's not all about guitars either but rather it's a state of mind, a freedom of expression, music that immerses, challenges and evolves –just as the psychedelia of the 60s did. It's about taking existing structures in music and fusing them to create something new and interesting. Just like TOY are doing right now.
Clear Shot by Toy is out now on Heavenly. Get it on iTunes, Amazon or Spotify.