John Hamson Jr and Marcus Pepperell have also shared a video for "Life All In", the fifth single from recent sophomore release Whipped & Glazed that sits at the centre of a new EP of the same name. As well as "Life All In", the four-track release will feature "Tenor", "Monolith", and "World Removed (Reprise)".
In a statement about their split, Thumpers say that "the time is right" to disband: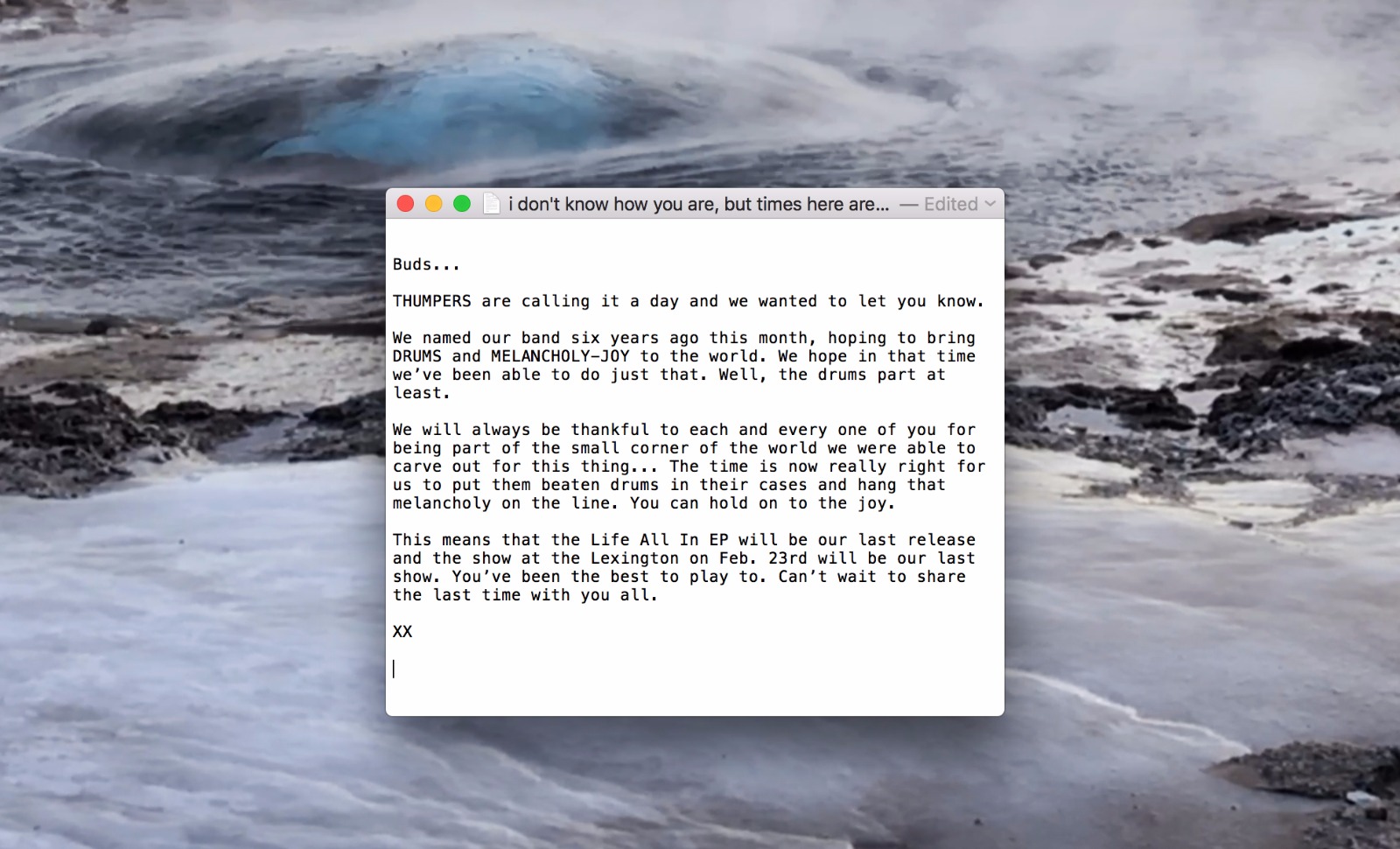 Thumpers - formed from the ashes of Pull Tiger Tail in 2012 - were one of our Ones To Watch for 2014, and they released excellent debut Galore that same year. The pair have also performed for us in session twice - offering up stripped-down renditions of "Unkinder (A Tougher Love)" and 2017 single "99" - and in 2013 played our Christmas bash. They'll be sorely missed round these parts, that's for sure.
Thumpers' final live date takes place at The Lexington on 23 February. Get tickets while you can.