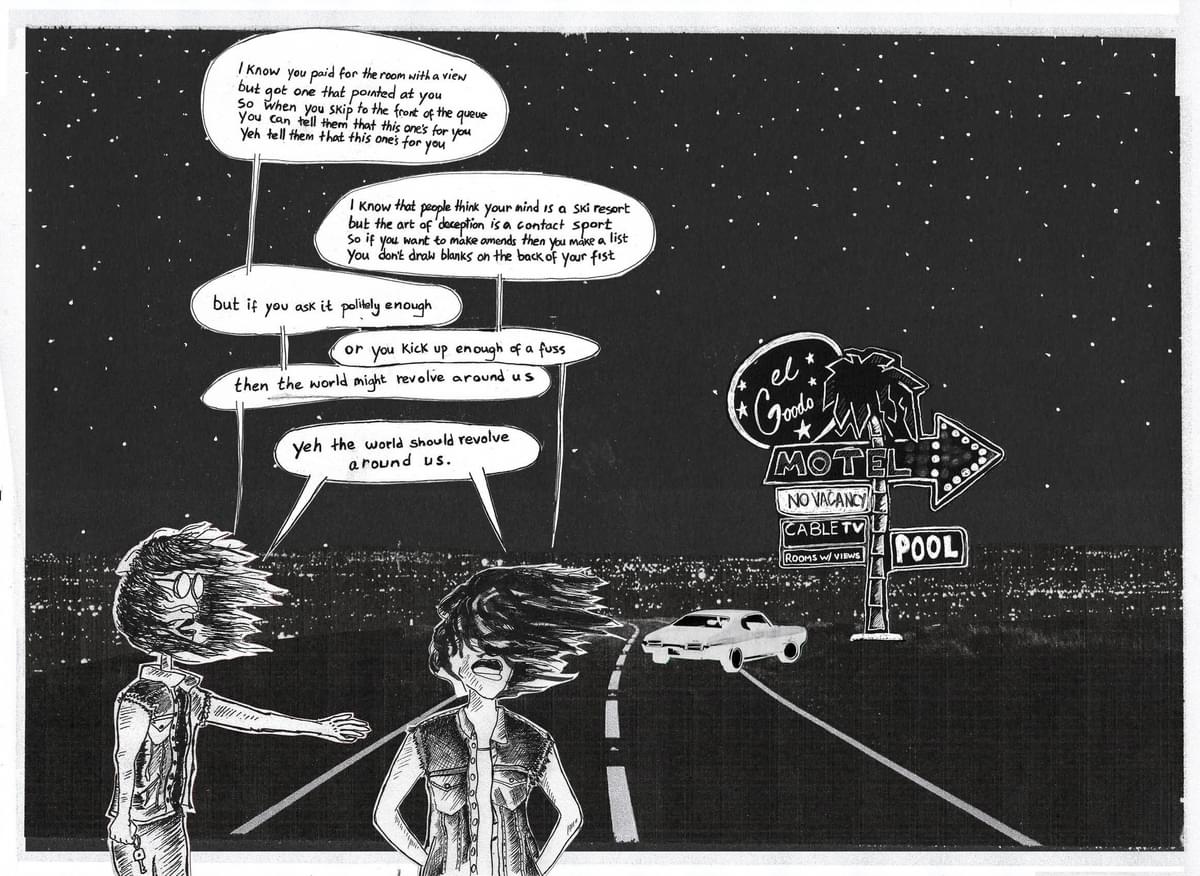 The Vaccines are selling a limited edition zine at their Ally Pally show this weekend
The Vaccines are stepping up their merch game for album number four, with a limited edition zine that reinterprets singer Justin Young's lyrics.
The zine is a companion piece for Combat Sports, their latest record which dropped last month. Created by artist Karan Kandhari - who previously collaborated with the band on the video for "Melody Calling", the zine will only be sold at their Alexandra Palace show this Saturday.
Kandhari says, "I've always had a great love for Justin's lyrics, ever since our first collaboration...there's an honesty to how he chronicles human misconnections and isn't afraid to reveal his insecurities while he does it. Good lyrics can transcend the singer's original meaning when they merge with your own life and experiences. So it was fun to have a chance to reinterpret Justin's lyrics through my art and merge our two voices."
The zine looks amazing, hearkening back to days of old and adding something altogether stranger - and it was made by entirely by hand. "I put the collages together over a frenzied week with ink, transparency, glue, 35mm stills and a lot of photocopying," explains Kandhari.
Catch The Vaccines live this summer at Super Bock Super Rock which takes place from 19-21 July in Lisbon - tickets are onsale now.
Get the Best Fit take on the week in music direct to your inbox every Friday