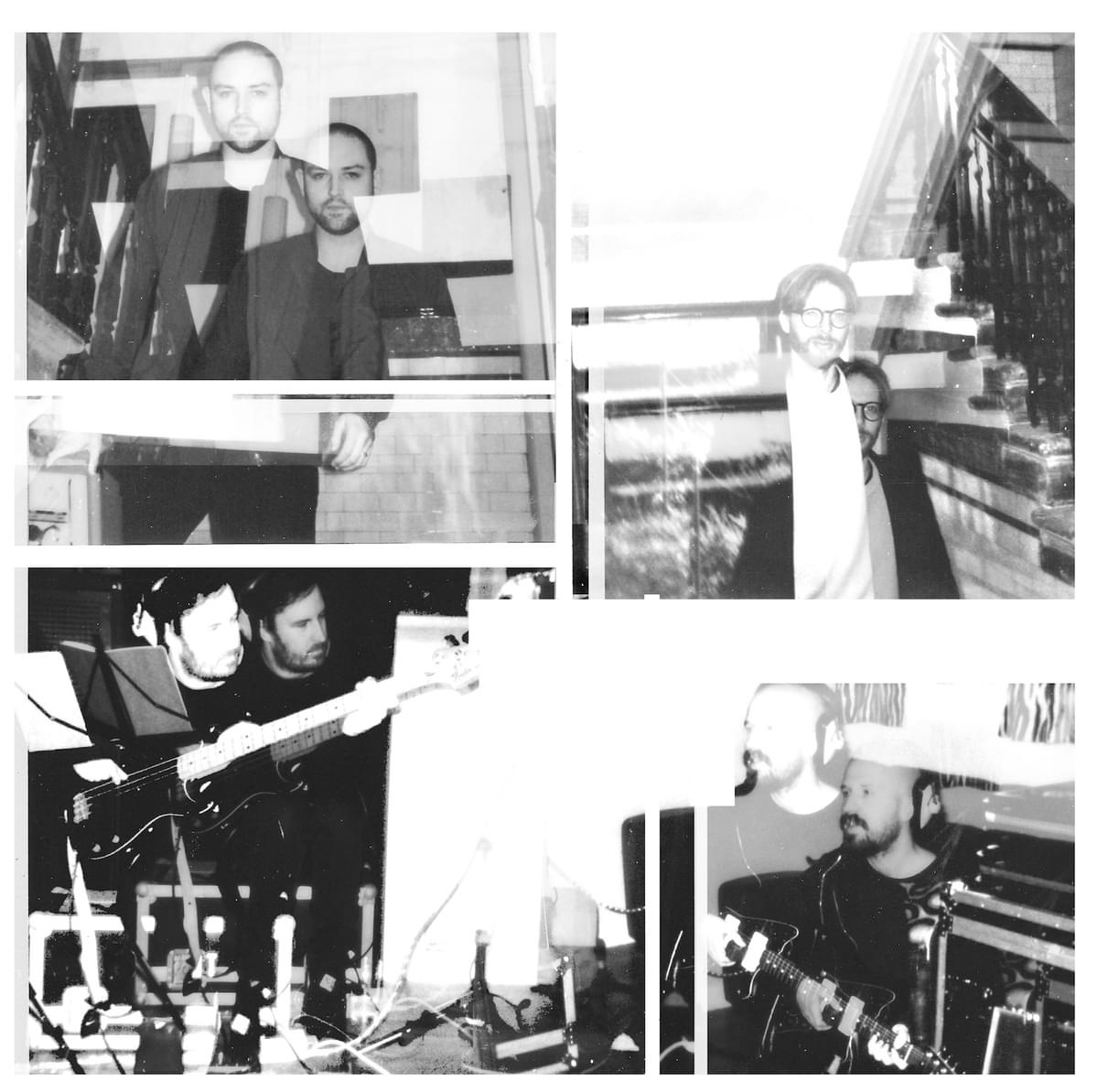 The Twilight Sad announce fifth album with new track "Videograms"
Rockers The Twilight Sad are back with news of their fifth album IT WON/T BE LIKE THIS ALL THE TIME, alongside sharing new track "Videograms".
Having returned in July with new track "I/m Not Here [missing face]", The Twilight Sad have today followed up with the announcement of their forthcoming fifth album, as well as new track "Videograms".
Speaking about the new track, frontman James Alexander Graham explains, ""Videograms" was the first song written for the album but the last song finished before we went in to record. It's one of the most melodic things we've done. Since writing the song I've heard the phrase "don't you start on me" whilst walking down the street, in the supermarket, in the pub. It must have been something that I'd heard a lot that stuck with me and came out in this song.

He adds, "I quite like that it's the first official single yet it's the last song on the album. There's sometimes pressure to front load an album with the singles as it's assumed that people don't have the attention span to listen to a full record, but people that know us and like our music know that we make albums that should be listened to all the way through as every song is a chapter in the overall story of it. It's also why I love Rock Action as there was no pressure from them, they let us do what we wanted with the track list."
The Twilight Sad began writing IT WON/T BE LIKE THIS ALL THE TIME during their whirlwind tour supporting The Cure, and finished the album in January at Devon's Middle Farm Studios with live engineer Andy Bush.
On their forthcoming album, Graham says, "It's a dark record but I think there are some uplifting moments to be had too. There are so many extremes here – there are moments that are harsh, then others that are quite melodic and others that are stripped right down. This album definitely comes with the extremes of every side of the band, I think. There's a certain direct openness and candour now but at the same time I want to keep some mystery. We don't like to throw things in people's faces and spell it out for them."
The band will also be touring the US/Canada/EU later this year to coincide with their new album. The Twilight Sad will arrive in London on 27 November at Bush Hall. Find their full touring schedule.
Tracklist:
10 Good Reasons for Modern Drugs
Shooting Dennis Hopper Shooting
The Arbor
VTr
Sunday Day13
I/m Not Here [missing face]
Auge_Maschine
Keep It All To Myself
Girl Chewing Gum
Let's Get Lost
Videograms
"Videograms" is available now. The Twilight Sad's forthcoming album IT WON/T BE LIKE THIS ALL THE TIME arrives on 18 January 2019 via Rock Action Records.
Get the Best Fit take on the week in music direct to your inbox every Friday