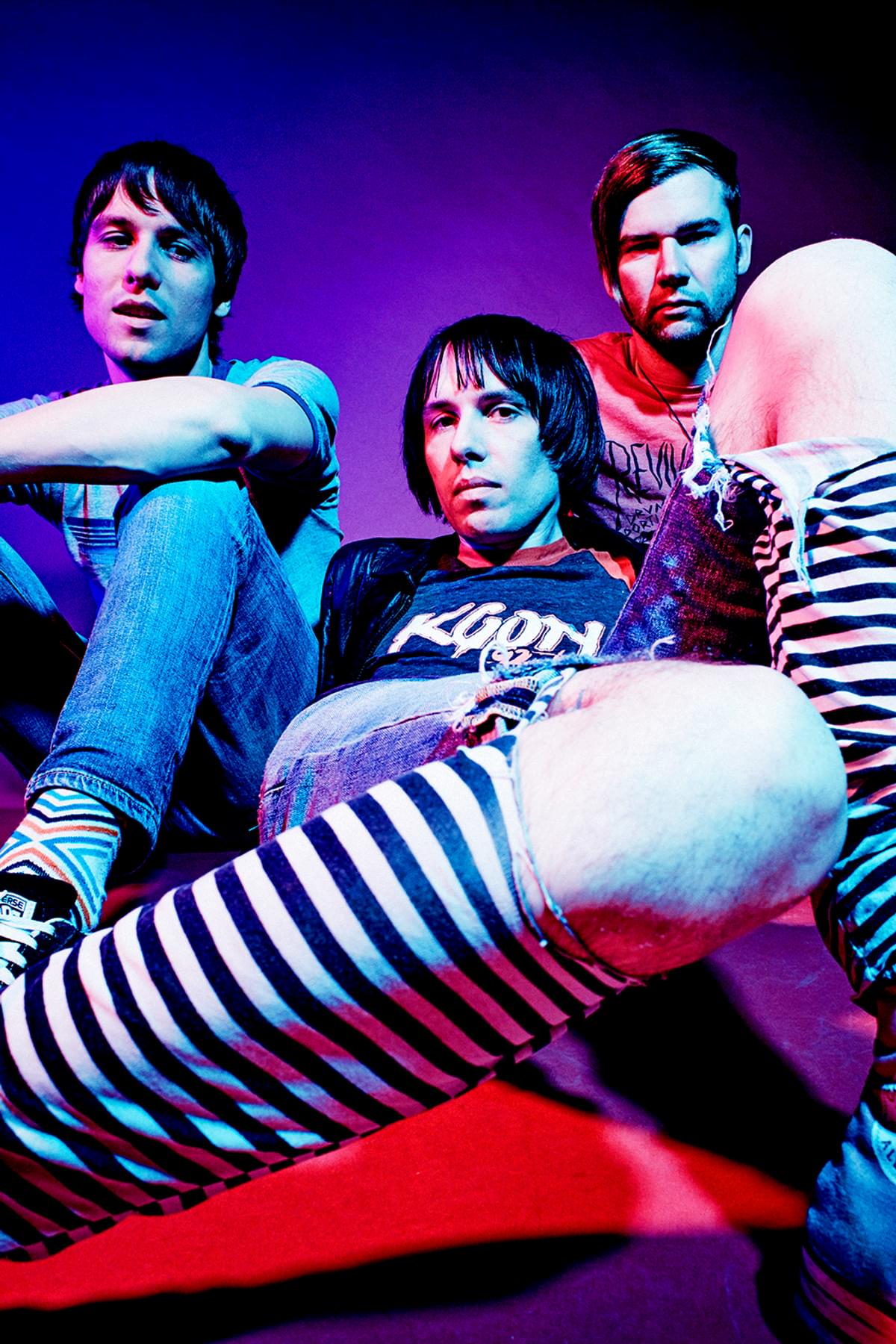 The Cribs talk "riffier and raunchier and dirtier" new single "In Your Palace"
Last month The Cribs dropped a brand new single exclusively on 7" vinyl, only available from select record stores. Now they're back with a brand new track.
Following the limited run of "Year Of Hate", "In Your Palace" is the first new material to surface online from The Cribs since their 2015 album For All My Sisters, showcasing Wakefield's finest on deliciously raw top form.
"It's riffier and raunchier and dirtier," Ryan Jarman explains. "When we start writing we'll often start there and then all the pop influences start taking over and we go down that route. With this we tried to make sure we stay in that kind of paradigm."
Harkening back to their very earliest material, "In Your Palace" takes a knack for addictive hooks and drags it kicking and screeching through layers of distortion. Rocking as hard as it rolls, this is The Cribs at their heaviest yet.
"There's a few sides to The Cribs, but there's some facets that keep cropping up," Gary Jarman adds. "One of them is these big assertive choruses, then we've got this other side that's almost like music for grey days or something. 'In Your Palace' is both of those."
"I'd call it bleak riff pop," Ryan states.
Recorded with Steve Albini (who previously worked with the band recording "Chi-Town" for 2012 album In The Belly Of The Brazen Bull), the track is as characteristically raw as it is huge, with blustering choruses as freewheeling as they are frenetic.
Working with the engineer is something The Cribs have been speaking about for a while. The band's earliest sessions with Albini date back to 2011, and it's long been hinted that together they were working on an album - though "Year Of Hate" and "In Your Palace" are the only tracks to emerge.
"We really like his sound," Ryan enthuses. "We're very familiar with his sound. The style of working really suits us I think."
"He has the greatest fucking drum sound in the world, and the greatest guitar sound in the world," Gary adds excitedly. "We don't have to come in and say 'oh, can you give us a bit more snare drum?' or 'can you turn the treble up on the guitar?' This is what Steve does. You know that before you go in there, and that's what you get. You don't do any nitpicking at all."
"We were happy immediately," he continues. "He's a great guy. He's really professional and he has a massive amount of respect for the art of recording. He splices tape, which is a dying art, quicker and cleaner and more efficient than anyone I've ever seen. He's a punk rock guy, but he's also a total boffin in the studio."
"Something that people overlook about Steve is people think he's this maverick, firebrand guy, but his level of commitment to the artistry of recording is second to none that I've ever dealt with - and that includes Abbey Road. Steve's respect for the process is equal to or greater than anyone I've ever worked with before."
Get the Best Fit take on the week in music direct to your inbox every Friday