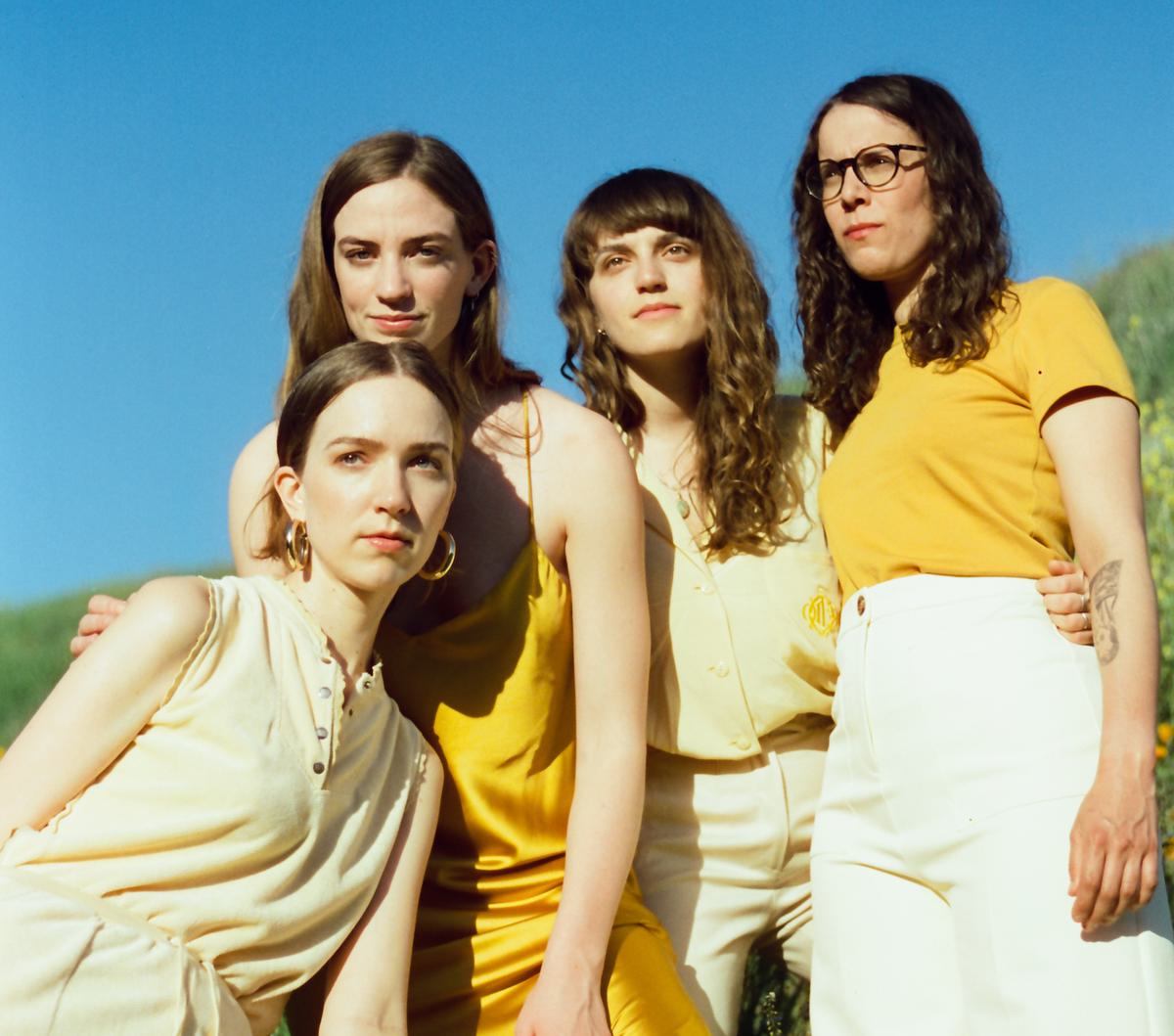 The Big Moon announce second album with lead single "Your Light"
The Big Moon have returned with details of their second album Walking Like We Do, alongside revealing the bright lead single "Your Light".
"Your Light" follows on from last month's "It's Easy Then", The Big Moon's first new single in two years, and the opener from their forthcoming second album.
Speaking about the new single, vocalist Juliette Jackson says, "I was thinking about how hard it is to tell if things are worse now or if they have always been this way and I just grew up and started paying attention. To me, it feels like we are at this tipping point that is unprecedented, but then it occurred to me that every generation before us probably had a moment when they thought they were going to be the last generation on earth."
Jackson adds, "This song is about freeing yourself from all of it, just for a moment. It's a thanks to the one person or thing in your life that knows how to come in and open your curtains and light up the darkness and restore your strength so that when you clatter back down into the real world you have the strength to fight your battles, whatever they are."
Walking Like We Do will follow on from The Big Moon's 2017 Mercury Prize nominated debut album, Love In The 4th Dimension.
Expanding on their forthcoming record, Jackson says, "Walking Like We Do is about being strong in the face of uncertainty, about standing tall even though you're completely lost and not being afraid of the future because it just keeps on coming."
Tracklist:
It's Easy Then
Your Light
Dog Eat Dog
Why
Don't Think
Waves
Holy Roller
Take A Piece
Barcelona
A Hundred Ways To Land
ADHD