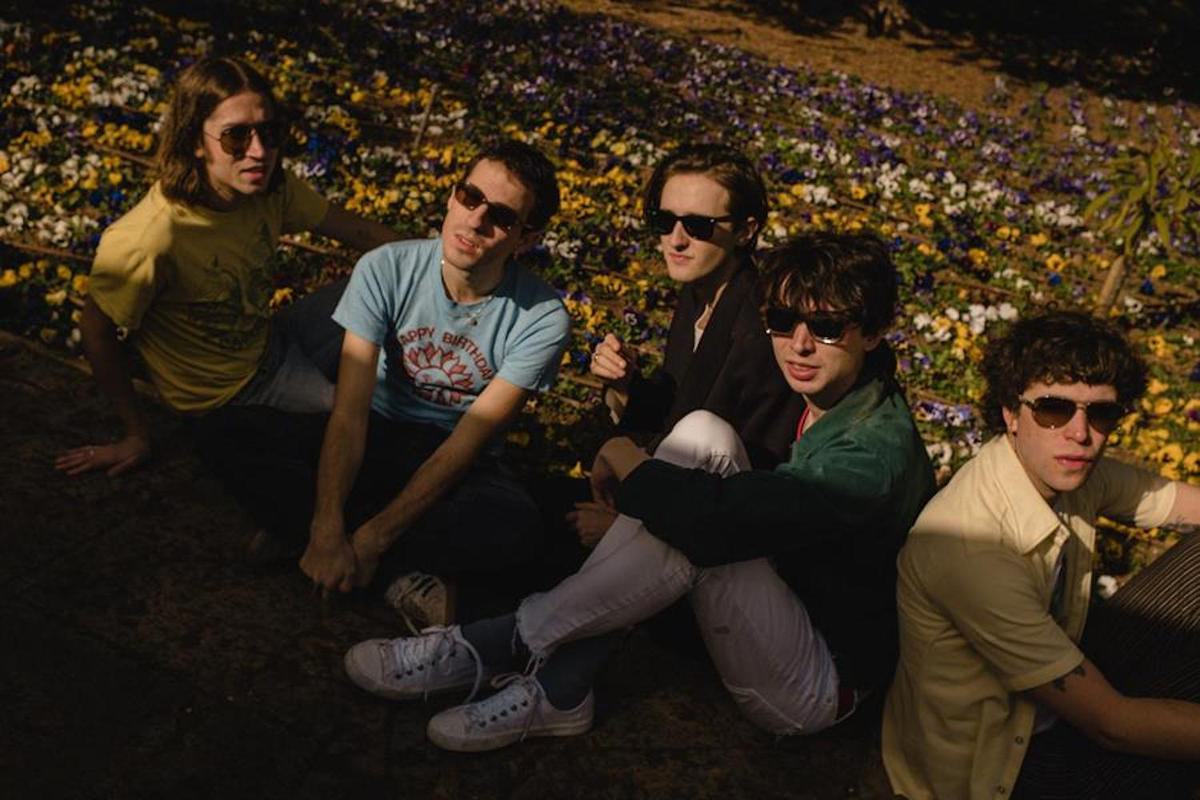 Swim Deep unveil new single "Sail Away, Say Goodbye"
Swim Deep have shared another taste of their upcoming Emerald Classics album with "Sail Away, Say Goodbye".
"Sail Away, Say Goodbye" is the second single to be shared from Swim Deep's third album, after May's lead single "To Feel Good".
Vocalist Austin Williams says of the new single, "I wrote "Sail Away" in about three hours on a Casio keyboard. I started singing sail away and didn't know what it meant, later realising it was a way of coping with slowly losing my grandma to dementia - the awkward struggle of losing a loved one. A long farewell of sorts."
Emerald Classics is their first album as a five-piece, and will follow on from their 2015 second album, Mothers.
The new album was recorded on the South East Kent coast last summer over a three week period. Swim Deep worked with producer Dave McCracken (Ian Brown, Beyoncé). Speaking about working with McCracken, Swim Deep's Austin Williams says, "He's a very vital part of this record. Maybe the most vital."
"Sail Away, Say Goodbye" is out now. Swim Deep's
Emerald Classics
album lands 4 October via Pop Committee / Cooking Vinyl, and is
available to pre-order now
.