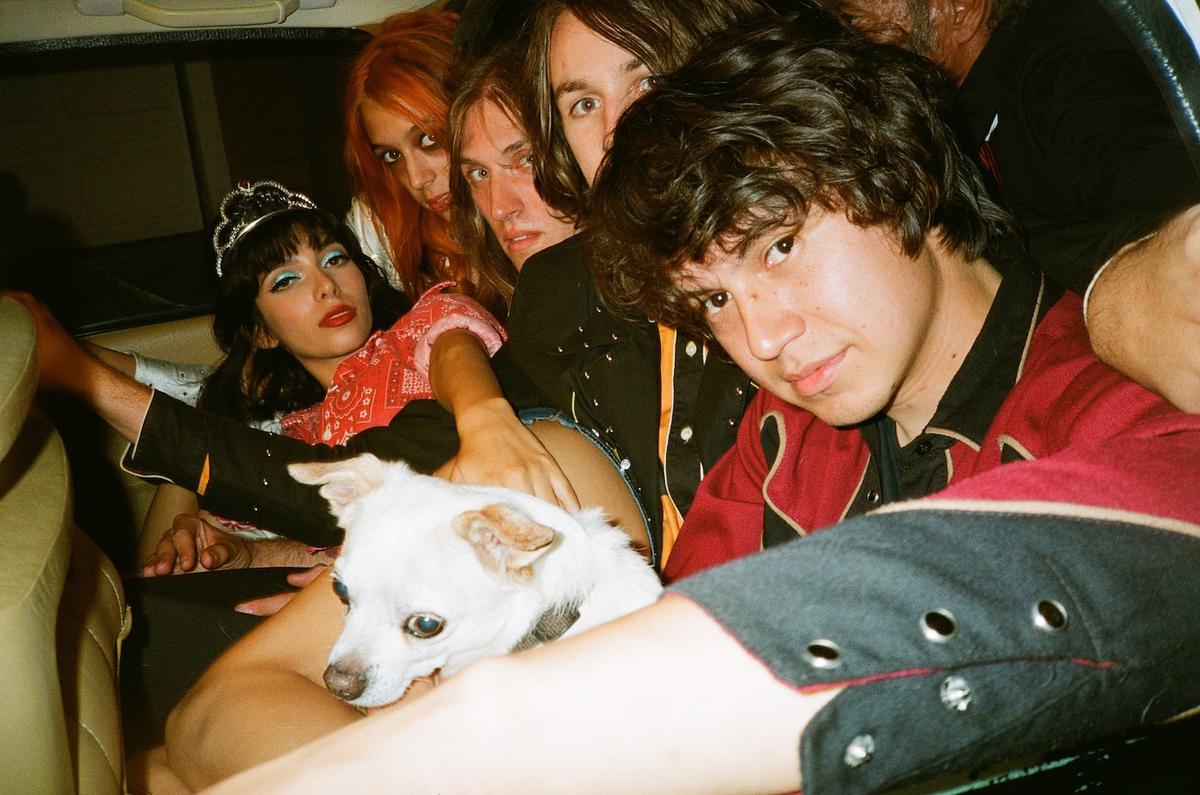 Starcrawler return with anthemic new single "No More Pennies"
Starcrawler have unveiled their anthemic new single "No More Pennies", lifted from their forthcoming second album Devour You.
"No More Pennies" arrives after last month's lead single "Bet My Brains".
Starcrawler's Devour You album will also feature earlier singles "Hollywood Ending", "She Gets Around", and "Tank Top".
The accompanying video is co-directed by Starcrawler's Arrow de Wilde and Jonathan King. Speaking about the video, de Wilde says, "We started with an archive of 16mm film that Gilbert Trejo shot with us on tour and at home over the last year. I was editing it together with Jonathan and we were both drawn to a lot of the shots of us around Los Angeles. So we jumped in a car, and shot the video performances around town trying to capture the feeling we get when we're all together back in the city. We had our friends with us - Gilbert, Annie Hardy (Giant Drag), Mary James, my uncle Jimmy and Jonathan's chihuahua Earth Angel. It's got a feeling that captures the dreaminess of the song."
Devour You is Starcrawler's second album, after last year's self-titled debut.