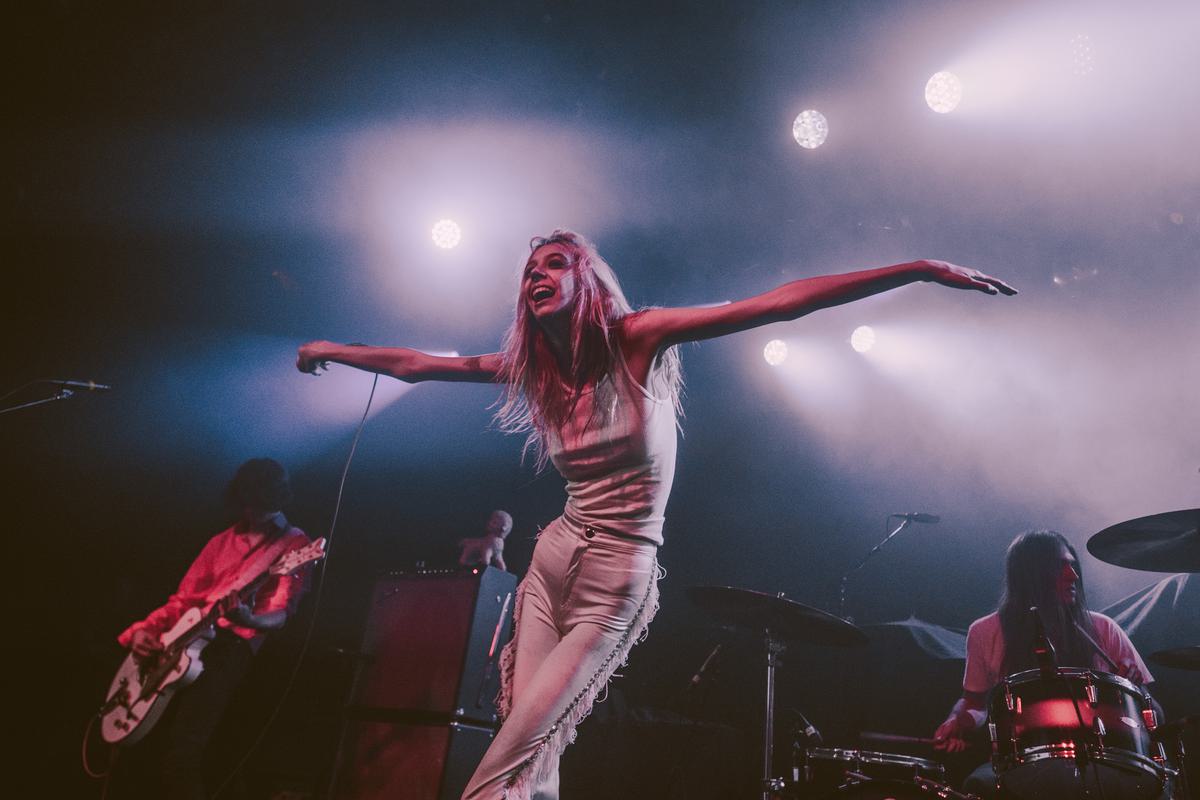 Starcrawler announce second album with lead single "Bet My Brains"
Starcrawler have announced their second record Devour You, alongside unveiling the lead single "Bet My Brains".
"Bet My Brains" is Starcrawler's first offering since covering The Ramones' "Pet Sematary" for the film of the same name back in April.
Speaking to Matt Wilkinson on his Apple Music Beats 1 show, vocalist Arrow de Wilde said, "For this song there's a lot of different inspiration behind it. He [guitarist, Henri Cash] came up with the guitar part, and it was so perfectly dark and rad, so I tried coming up with lyrics and I have this huge Edgar Allen Poe book of poems and I was kind of like "I wanna see if there's any cool words in here", because it's kind of a good way to come up with lyrics sometimes."
JUST ANNOUNCED @thestarcrawler's new album #DevourYou is on the way. Tap in to @wilko's show for the premiere of #BetMyBrains off the project:https://t.co/dy7cOcq0lu pic.twitter.com/k1pXNR3HBJ

— Beats 1 (@Beats1) August 1, 2019
Devour You is Starcrawler's sophomore album, after last year's self-titled debut.
"Bet My Brains" is out now.
Devour You
is yet to get a release date. Starcrawler tour North America this autumn.
Find out more
.