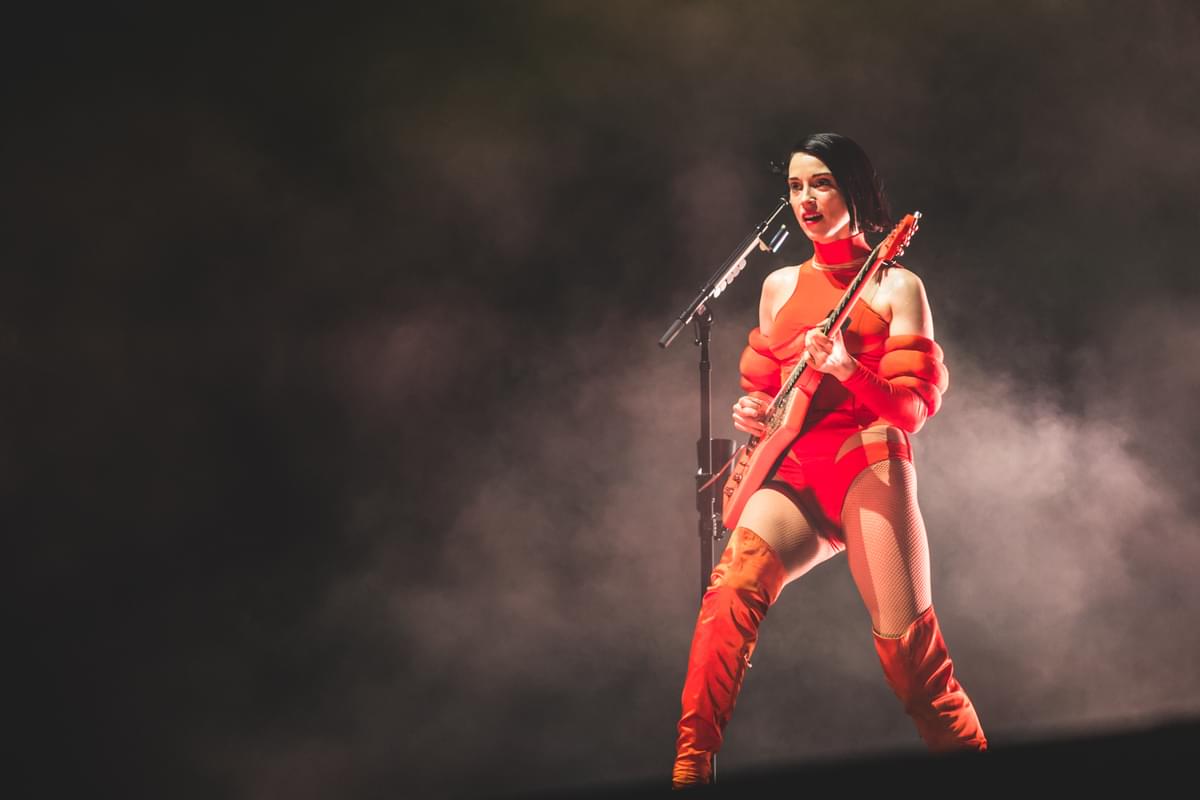 St. Vincent says she was set on making a "heavy record" before Daddy's Home
St. Vincent has revealed that before she created Daddy's Home, she was "dead set" on making a "heavy record".
After returning with "Pay Your Way In Pain" and confirming details of her upcoming album Daddy's Home last week, St. Vincent, aka Annie Clark, has discussed some of the ideas she had for the album before it became Daddy's Home.
Yesterday (8 March), Radio.com uploaded a new episode of their New Arrivals show with Bryce Segall, which is an interview with St. Vincent. When asked about if there were any "dead ends" in terms of ideas for her new album, Clark responded, "I think the crazy thing about music is, you can plan and plan and think you're gonna go one way, and then you start writing and the music just takes you wherever the music takes you. That was certainly the experience with this."
St. Vincent continued, "I was dead set in my mind that after Masseduction I was just gonna make this like, heavy record. Like just heavy the whole time - like, 'hey kids, you like TOOL? Well, you'll love the St. Vincent record', you know? I got sort of down a road with that, but I kept finding that I didn't have anything to say there. It didn't feel anything, to go more angular and harder after Masseduction, but where it did feel like something, and felt free and fun and fresh and a lot of other 'f' words, was to just go back to the music I've listened to more than anything else, which is stuff made in New York from '71 to '76 - post flower child, pre-disco, pre-punk - and just sit in that space for a bit. And that's where the music ended up taking me."
Last month Clark discussed her forthcoming album in the first edition of weekly newsletter The New Cue. Clark described the album as "the sound of being down and out Downtown in New York, 1973. Glamour that hasn't slept for three days."
When discussing the inspiration for the album, Clark added, "So the nuts and bolts of it is like, my dad got out of prison in 2019. He'd been in for 10 years. My first song for it was a story about when I used to go visit him and I would sign crumpled-up Target receipts somebody had left in the visitation room. And, of course, it's incredibly sad, but it's also incredibly absurd so the whole family has found a way to laugh about it. So that was the impetus, I guess."
Get the Best Fit take on the week in music direct to your inbox every Friday