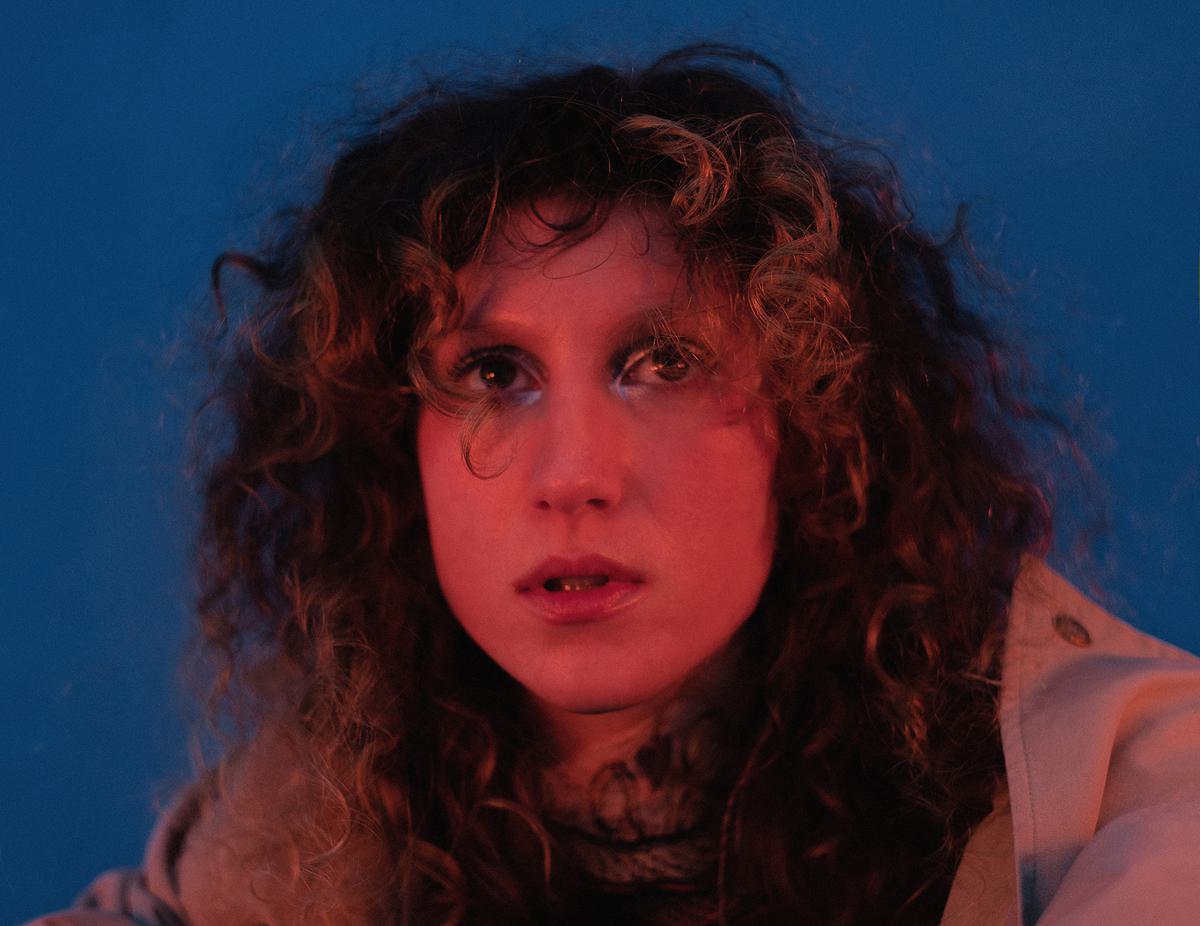 Squirrel Flower announces new Planet (i) album, unveils lead single "Hurt A Fly"
Squirrel Flower has returned with the announcement of her upcoming album Planet (i), and has shared "Hurt A Fly" as the first outing from the record.
"Hurt A Fly" is Squirrel Flower's first new single of 2021, and follows her cover of Community College's "Porn" that she contributed to the compco compilation earlier this month.
The new single is teamed with a Ryan Schnackenberg-directed video.
Squirrel Flower, real name Ella Williams, says of the new outing, ""Hurt A Fly" is me embodying a persona of gaslighting, narcissistic soft-boy type shit. The classic 'sorry I acted violently, I'm not mad that you got upset at me, wanna hang out next week?'. I wanted to see what it was like to be a character trying to skirt around accountability. It's an angry and unhinged song, and for the video I wanted to be inside a bubble writhing around and trying to get out. A stranger filmed me practicing choreography at a public park, submitted it to a meme page making fun of 'influencers,' and the video got 1,000,000 views, which in my mind is perfect thematically."
"Hurt A Fly" is the first taster of Squirrel Flower's Planet (i) album, which will follow last year's I Was Born Swimming album.
Most of the songs on Planet (i) were written before the COVID-19 pandemic, but when the pandemic hit she began to produce demos from her room, which led to more than 30 recordings. She travelled to Bristol in autumn last year to record Planet (i) at producer Ali Chant's (PJ Harvey, Perfume Genius) studio.
Williams says of the process, "We had this shared creative language, and the recording process was, like my demo process, very sculptural. Instead of recording live with a full band, we built this record layer by layer, experimenting, taking risks."
The album features Bristol drummer Matt Brown and Portishead's Adrian Utley, as well as backing vocals from Tenci's Jess Shoman, Tomberlin, Katy J. Pearson, Jemima Coulter, Brooke Bentham, her brothers Nate and Jameson Williams and her father Jesse.
Tracklist:
I'll Go Running
Hurt A Fly
Deluge In the South
Big Beast
Roadkill
Iowa 146
Pass
Flames and Flat Tires
To Be Forgotten
Desert Wildflowers
Night
Starshine
"Hurt A Fly" is out now. Squirrel Flower's
Planet (i)
album will be released 25 June via Full Time Hobby, and is
available to pre-order now
.