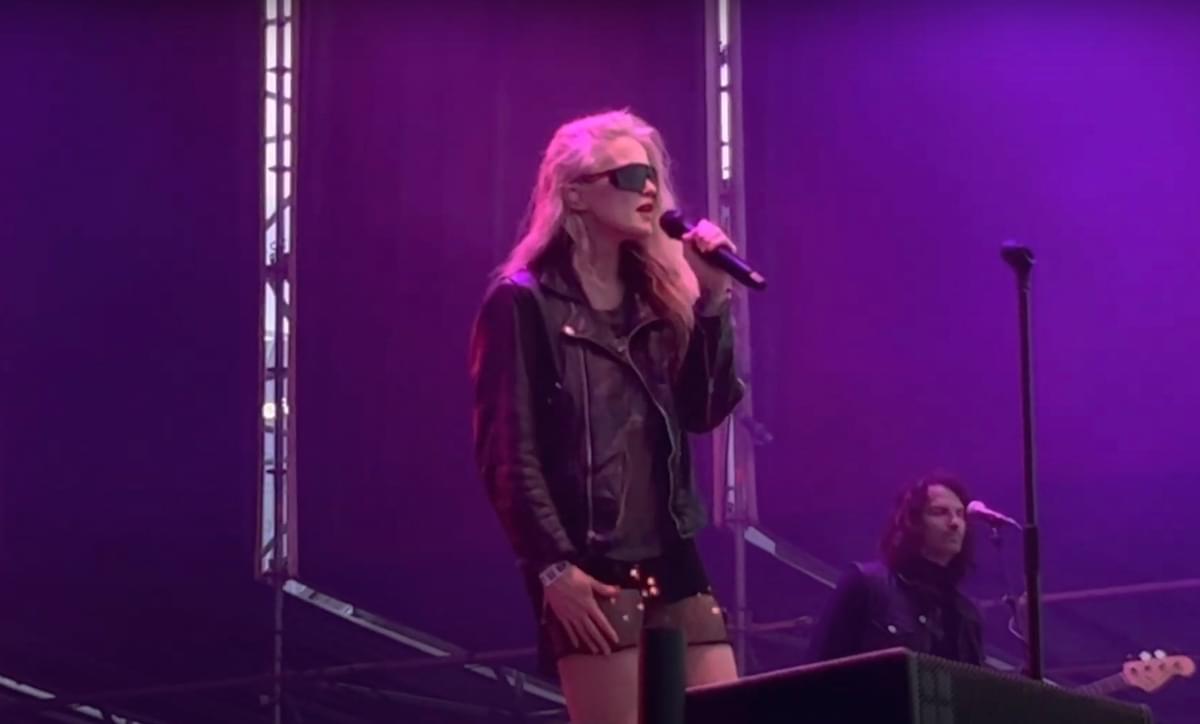 Sky Ferreira reveals Elton John used to be her manager
Sky Ferreira has revealed that Elton John used to be her manager before releasing "Everything Is Embarrassing" in 2013.
This afternoon (1 July) V Magazine published a new interview with Sky Ferreira, who returned with her first new single in three years "Don't Forget" in May, and she revealed that the legendary Elton John used to manage her early in her career.
When asked about a previous cover story for V Magazine where she was interviewed by John, Ferreira said, "At the time, I was working with him, and he was managing me."
Ferreira added, "I was being managed by Elton John right before "Everything is Embarrassing". I'm still shocked by it. It definitely helped to have Elton [by my side] because everyone in my label was scared of him."
She also said of the gaps between releasing music, "I literally had [Masochism] in my mind since 2014. It's gone through a lot of different phases of what it should be but I'm not glad that it took this long, because I didn't want it to sleep this long. I wasn't allowed to release anything, to be straightforward. I was basically shelved without anyone outwardly saying it, but they were doing it. I wasn't allowed to really do anything and it didn't really make sense. It wasn't like I was doing nothing for those eight years, you know?"
"Luckily, I got to collaborate with a lot of people – I was always working on music, doing film stuff, and also touring," Ferreira added. "[When I started], I was 21 – then you take away eight years of my life, and in that sense, you might as well be taking out like 50. It feels like I'm 50 years old or something, and it's deranged that it's like that. [Although], I feel like most people actually do their best work when they're not 20 years old. I did feel robbed of opportunity in a lot of ways that I made for myself, that people kind of blocked out. And a lot of [those years] was about coming to terms with that. I think I did that through this music and I could justify it, you know? ["Don't Forget"] is actually sort of about that. If I did this sooner, there were a lot of things I wouldn't have known or experienced either, even people I met and worked with, maybe that wouldn't have happened. It gave me freedom [but yet], I had no freedom ironically because a lot of the time I was suffering through it. I felt trapped and I wasn't really allowed to do anything. I wasn't allowed to work with a lot of people, the circumstances were always crazy. The thing is though, something came out of that, but also it made me weirdly end up circling back musically to what I already do."
Get the Best Fit take on the week in music direct to your inbox every Friday