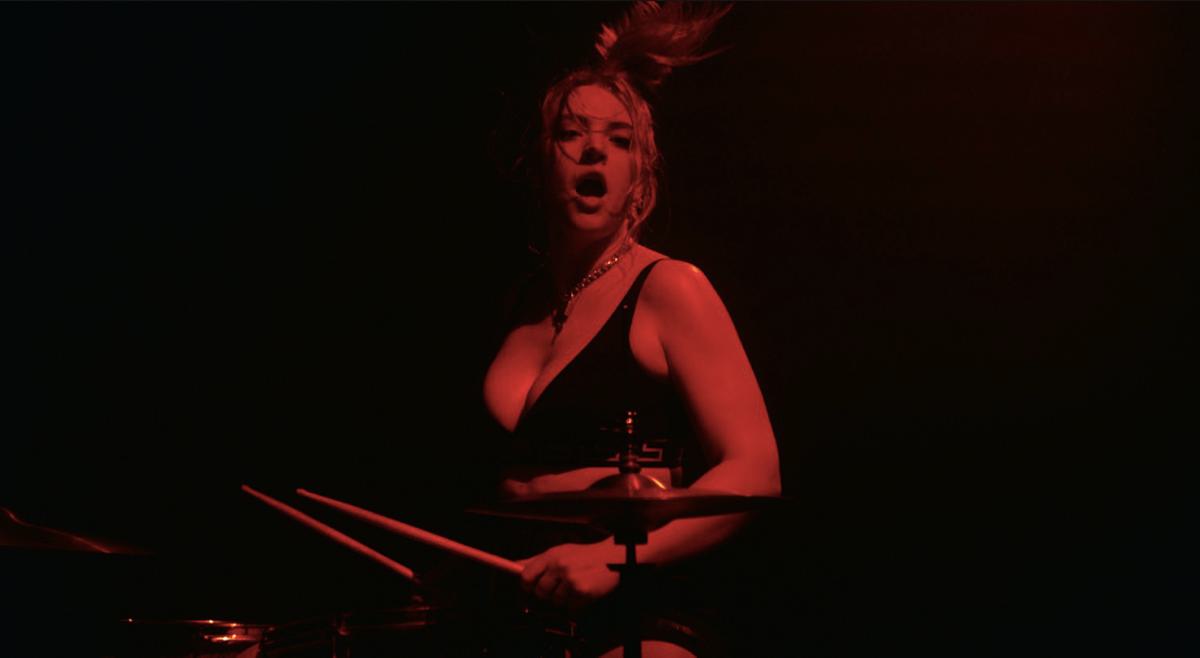 Self Esteem previews second album with third single "How Can I Help You"
Rebecca Lucy Taylor has released a new Self Esteem single titled "How Can I Help You", which lands as the third preview of her upcoming second album Prioritise Pleasure.
"How Can I Help You" follows earlier outings "Prioritise Pleasure" and "I Do This All The Time", and is teamed with a self-directed video.
Rebecca Lucy Taylor says of the track and video, ""How Can I Help You" is one of the first songs I wrote for the second album. After touring the first record and most weeks being told that I am underrated or intimidating I just felt very fed up. I guess I'll be eternally angry for the way as a woman unless you're sweet, nice, settled and quiet, you're considered 'different' and 'difficult'."
"I wanted to play the drums in the video to reclaim how often I used to feel self conscious playing them," Taylor adds. "The physical act of a woman playing a drum means your tits move - all I ever wanted to do was play but it always came with this fear of being looked at in that way. Now my tits move for me, my song, my video. I'm also aware it's probs a nice watch if you're that way inclined, but I'm afraid if you wanna watch it you have to hear what I've got to say. Click for the tits, stay for the feminism!"
Prioritise Pleasure will follow Self Esteem's 2019 debut album Compliments Please.
Taylor says the album is "13 songs of cleansing myself of the guilt and fear of being a woman who is 'too much' and replacing that very notion with a celebration of myself, of you, of being a human and the way that isn't always easy or perfect, and that's ok."
"How Can I Help You" is out now. Self Esteem's album of the same name will land 22 October via Fiction Records, and is
available to pre-order now
.