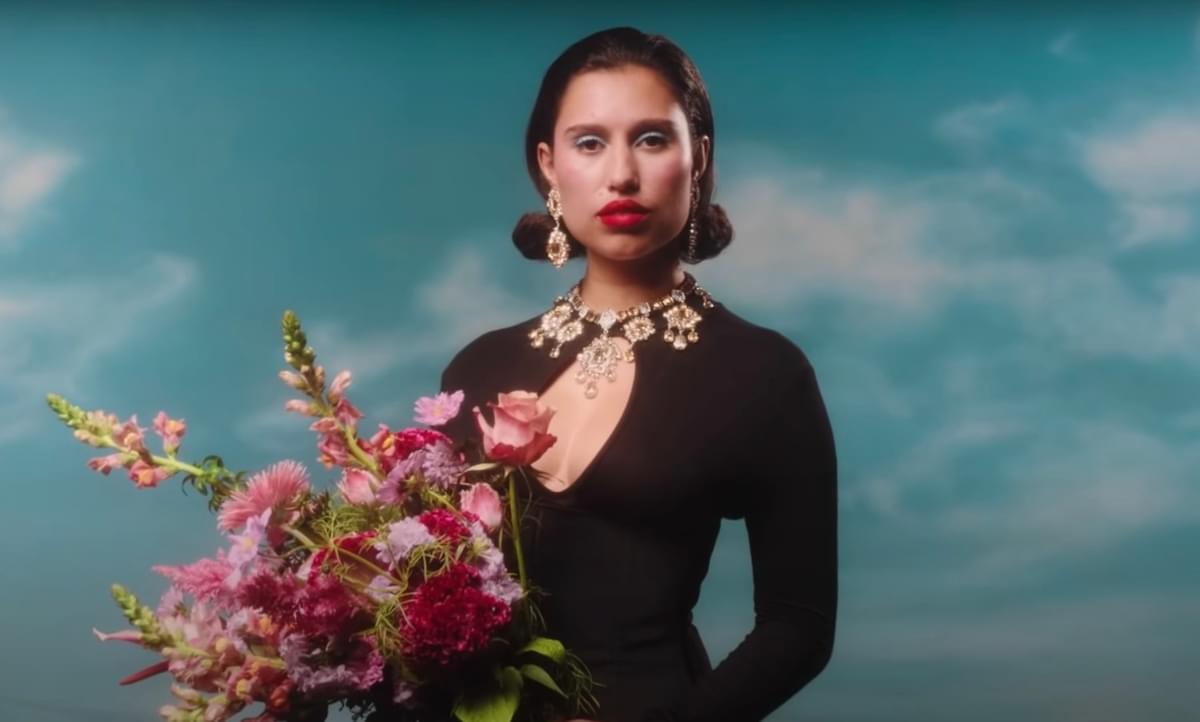 RAYE plays songs from debut album on Instagram after revealing label won't allow her to release it
RAYE played some songs from her long-awaited debut album during an Instagram Live this evening (30 June) after revealing on Twitter yesterday that she hasn't been "allowed to put out one album" despite signing a four-album in 2014.
RAYE, who released her latest single "Call On Me" earlier this month, revealed on Twitter yesterday (29 June) that she has "albums on albums of music sat in folders collecting dust, songs I am now giving away to A list artists because I am still awaiting confirmation that I am good enough to release an album."
She also wrote about how the label said she can do her debut album if ""Call On Me" does well", and continued, "I have been on a 4 ALBUM RECORD DEAL since 2014 !!! And haven't been allowed to put out one album."
After a spokesperson from Polydor Records responded to RAYE's tweets, saying the label was "saddened" by them, RAYE took to Instagram Live this evening (30 June) to speak about the situation, and played just a few of her hundreds of unreleased bangers.
RAYE revealed to fans that she reached her breaking point a couple of days ago, and said she was nearly ready to give up and just be a songwriter instead. She went on to say that she would love to release at least one album a year minimum, and has hundreds of songs waiting to be released.
She then played lengthy snippets of multiple tracks, starting with a banger called "Fantastic", before playing another few songs, including a piano-led track written with her best friend called "Buss It Down", and another which she revealed is over three years old. A couple of clips of the unreleased music have since been posted on TikTok.
@rayesupport

Reply to @jakekalifa such a bop! should i release more? ##callonme ##raye ##SimlishSessions ##foryoupage ##WorkThisWay

original sound - Call on me
@rayesupport

Reply to @rayesupport what do u guys think!! ##coldestphotosinfootball ##music ##raye ##foryoupage ##SimlishSessions ##foryou

original sound - Call on me
never knew how much I needed @raye to release her album until today's IG live. hits on HITS #callonme

— j (@Joe_Lopez2196) June 30, 2021
Living for RAYE leaking her songs on Instagram Live to protest her album consistently getting blocked/overlooked from release by the label https://t.co/rt6Mr0gv9X pic.twitter.com/aAhjZ2ESKm

— Ruairí Egan (@leimthart) June 30, 2021
UPDATE:
Following RAYE's Instagram Live, a petition has been launched to let RAYE release her debut album after seven years. Visit
change.org
to sign it.
Get the Best Fit take on the week in music direct to your inbox every Friday