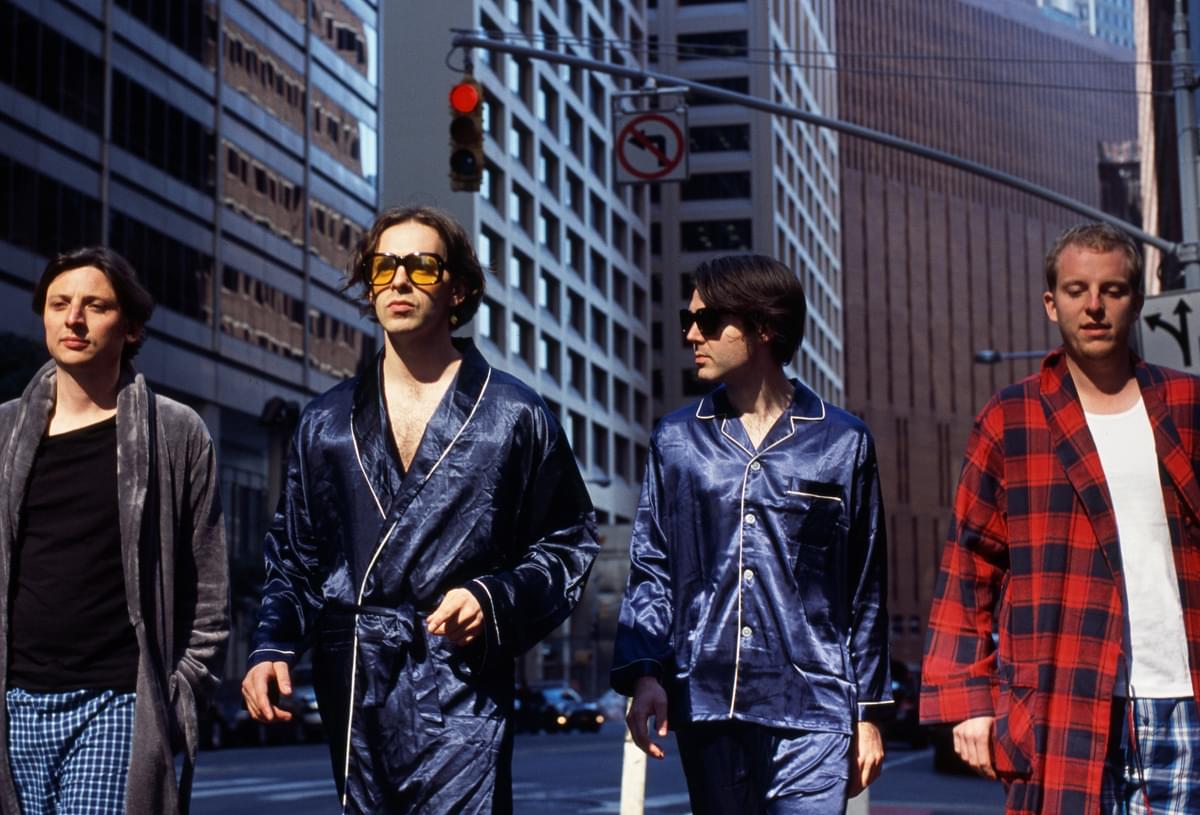 Peace announce new album Kindness Is The New Rock And Roll, share thoughts on current state of rock
Yes, you read that right: Peace are back in full force with a brand new album and UK tour dates in tow.
Having shared resounding anthem "Power" last week, the Birmingham outfit have detailed the release of their upcoming third record - this time produced by Simone Felice. Titled Kindness Is The New Rock And Roll, the album will be released this May.
The follow up to 2015's Happy People, Kindness Is The New Rock And Roll sees the group make an all-encompassing return to form. The 10-track release features recent singles "Power" and "From Under Liquid Glass".
"My studies in the whole 'rock and roll is dead' versus 'rock and roll will never die' investigation have led me to believe this," frontman Harry Koisser comments. "After generations of focused monetisation, corporate contamination, and moral deprivation, dead lies the cadaver of rock and roll past. But of course, as we know from the fabric of our own universe, death is a doorway into life."
"Thus, upon death, born is the new rock and roll, free of its former warts and boasting a very simple mantra, that everyone can make the world a better place by being a lil' kinder. Some people love guitars, some people hate electronic computer music, some people hate both, but if we respect the union of opposing forces it becomes clear that simply none of that matters."
"What I'm trying to say is that rock and roll is dead and also rock and roll will never die, but if you take a closer look, kindness actually is the new rock and roll."
To celebrate the release, Peace have shared a series of UK tour dates for May, including headline performances at Live At Leeds, Liverpool Sound City, and London's O2 Forum. Details of these dates can be found on the band's website.
Tracklist:
Power
Kindness Is The New Rock And Roll
Silverlined
You Don't Walk Away From Love
From Under Liquid Glass
Magnificent
Angel
Shotgun Hallelujah
Just A Ride
Choose Love
Get the Best Fit take on the week in music direct to your inbox every Friday