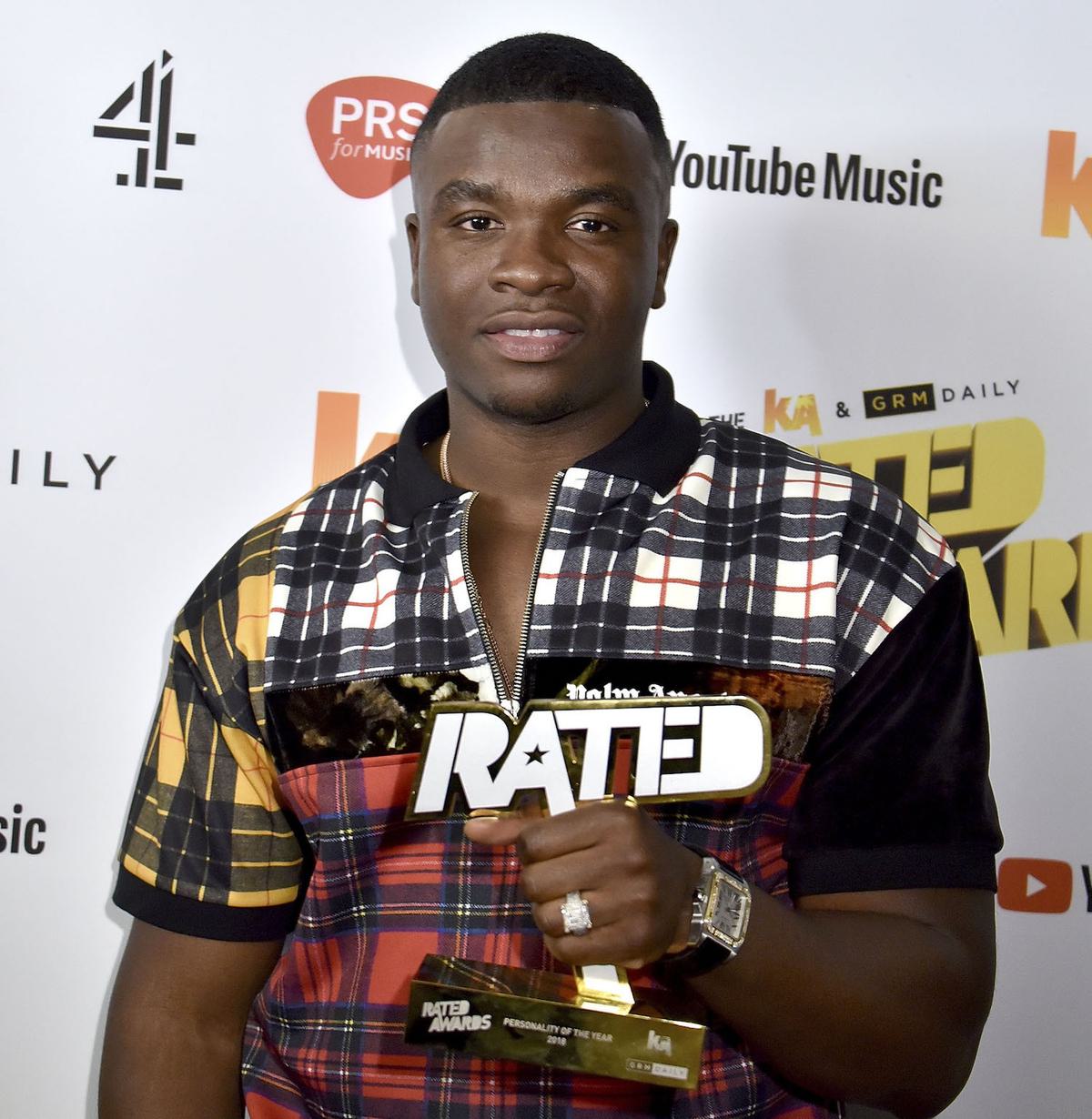 Not3s, D Double E, Michael Dapaah and more pick up KA & GRM Daily Rated Awards
Hammersmith's Eventim Apollo hosted the fourth edition of the KA & GRM Daily Rated Awards last night (4 September).
After winning 2017's Best Breakthrough Act, Not3s received a triumphant win for Artist of the Year, as well as picking up Best Track for his collaboration with AJ Tracey "Butterflies".
Rapper and comedian Michael Dapaah, aka Big Shaq, won Personality of the Year, while D Double E took home the GRM Legacy Award, coinciding nicely with the release of his debut album Jackuum.
Nines picked up Album of the Year for his Crop Circle offering.
The KA & GRM Daily Rated Awards also saw Steel Banglez take home the Producer of the Year Award, while BBC Radio 1Xtra DJ Charlie Sloth won Radio DJ of the Year Award.
Upon receiving his award, Steel Banglez spoke to BBC Newsbeat about the importance of acknowledging engineers and producers, "I think people like the Mobos and the Brits should have producer categories and also songwriter awards as well. Because that's a big part of tracks coming together. It's to recognise everyone's talents so people don't feel disheartened."
Breakthrough Artist of the Year went to Headie One, while Rapman received the Video of the Year Award for "Shiro's Story Part 2".
Fredo was also a winner as he took home the Mixtape of the Year award for Tables Turn.
The nominated women of the night didn't take home as many awards. Out of the 14 female nominees, only Kenzo received a win, taking home the KA Get Rated Award.
The 2018 KA & GRM Daily Rated Awards airs on Channel 4 on 7 September at 11.05PM.