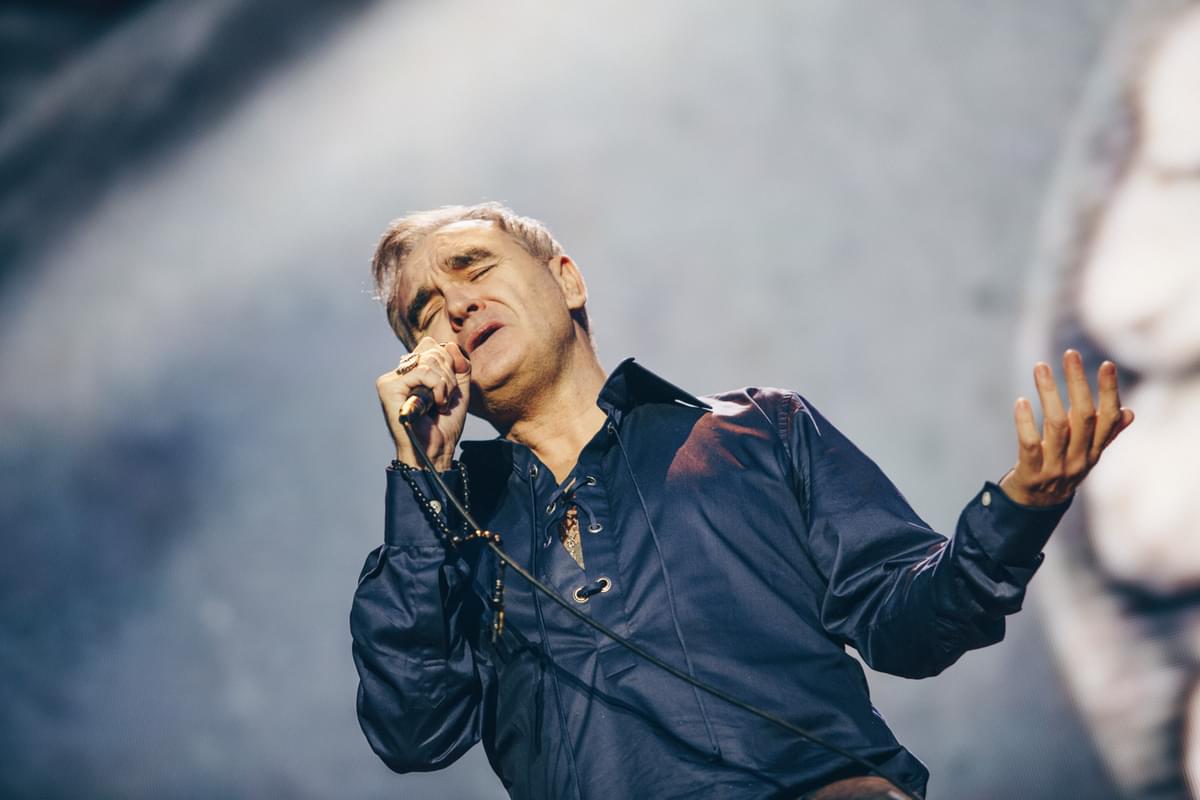 Morrissey responds to Merseyrail after they banned his posters
Morrissey has responded to Merseyrail after they banned his posters due to a customer complaint.
Speaking to Music News, Morrissey responded to Merseyrail taking down his posters for his California Son record, "It's very Third Reich, isn't it?"
He added, "And it proves how only the feelings of the most narrow-minded can be considered within the British Arts. We are not free to debate, and this in itself is the ultimate rejection of diversity. If you ever see Question Time on BBC1 it is always exactly the same panel. I am afraid we are living through The Age of Stupid, and we must pray that it passes soon. I'm only surprised that Mary Whitehouse isn't on the ten pound note. But, no, I'm not about to go into combat with Mersey Rail ... could life get any more mediocre? But, yes, my position in the UK is suddenly so abstract ... the ONLY thing I haven't been blamed for is the Normandy Invasion of 1944. Give them time, I suppose."
Elsewhere in the interview, Morrissey also reveals he already has a new studio album ready to go, "We have recorded a new studio album, but when it's released depends upon how much breathing space is allowed California Son. So, anything could happen... and anything usually does happen. It's an album of 12 original songs, so is, in its way, the follow-up to Low In High School. We recorded it in France once again, and it's fantastic. I would imagine a January release, but I don't mind if it's later."
Morrissey has recently been receiving criticism after performing while wearing his For Britain badge. Spillers Records in Cardiff banned Morrissey's music because of his continued support towards For Britain.
Morrissey's
California Son
album is out now. He tours North America later this year.
Find out more
.
Get the Best Fit take on the week in music direct to your inbox every Friday