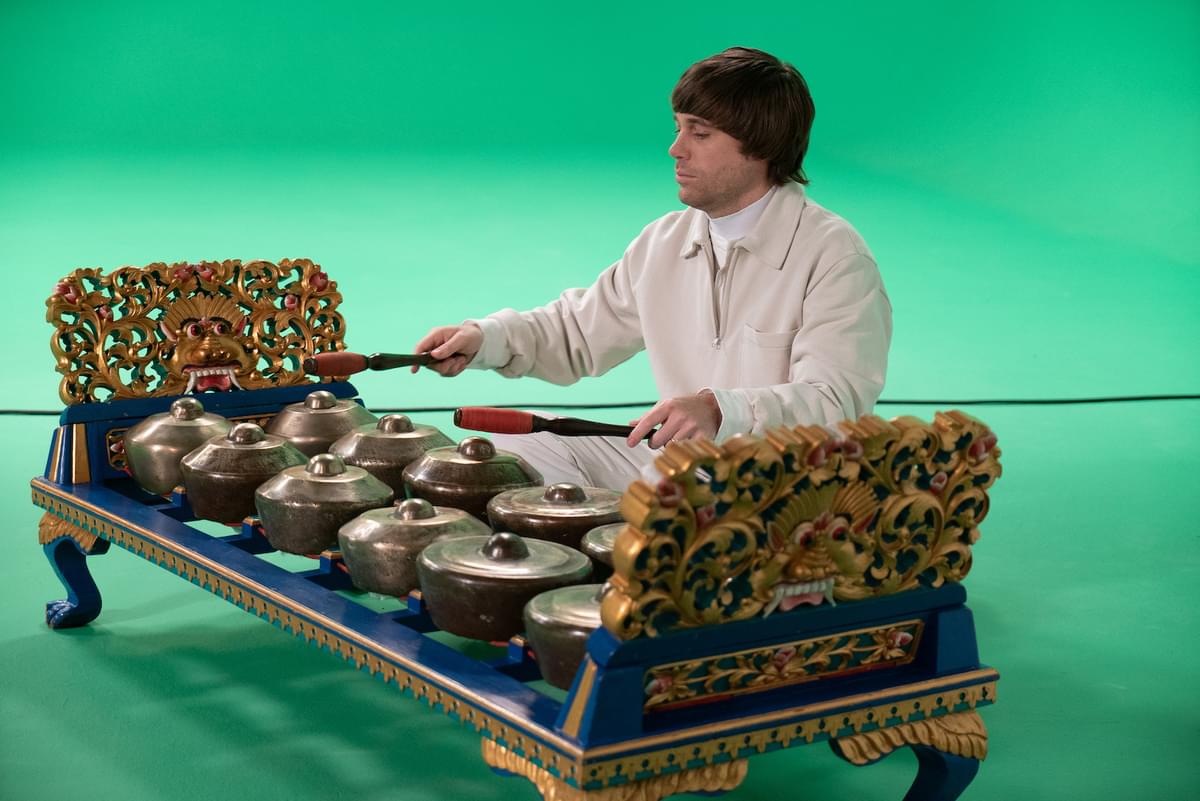 Metronomy announce digital release for Oscar Cash Forever
Metronomy announced via their MTV (Metronomy TV) stream last night (6 April) that they will be releasing Oscar Cash Forever digitally this Friday (10 April).
Oscar Cash Forever is an eight-track album of reimagined Metronomy Forever tracks put together by their bandmate Oscar Cash.
The LP was originally released as a surprise vinyl in the deluxe physical edition of Metronomy Forever, but will be available on digital platforms for the first time this week.
Metronomy's lead vocalist Joe Mount says, "Oscar Cash could be the artist of his generation. I wish he'd just put out more of his own music. I hope that this gives him some confidence and that one day we will all hear a proper album from Oscar. For now, Oscar Cash Forever is all we have...and I love it."
Cash says of his project, "In late 2018 me and my wife moved to San Francisco, there in our apartment, I set up a small music studio. Metronomy weren't touring at that time and other than exploring the city, all I was doing was making beats. Across the Atlantic, as Metronomy Forever began to take shape, Joe sent me a few rough tracks. To my surprise a lot of the new Metronomy keyboard lines and melodies found their way into some of the music I was making! It happened quite naturally. I sent some of the resulting tracks to Joe with the idea that they could be used as mysterious teasers in the lead up to the official release of Metronomy Forever. But Joe was very into them and challenged me to make more. He suggested I make something to accompany the album proper."
He adds, "With an electric piano and midi saxophone I went about trying to expand all my ideas eventually turning them into tracks in their own right. Oscar Cash Forever began to take shape. Oscar Cash Forever reminds me of the music I made in my early twenties; the same sounds that echoed from mine and Joe's shared flat in 2003. Hopefully all the little borrowed phrases reveal themselves in new ways along the way. This jazzy and atmospheric exploration is meant to be listened to as a mixtape. It's a companion piece to the original masterpiece; Metronomy Forever. Enjoy."
Tracklist:
Vocal FX (It's Automatic)
Mellow Brass (Lately / Whitsand Bay)
Bold Brass (Maybe It's a Whisper)
Fantasy Flute (Interlude)
Distant Horn (Salted Caramel Ice Cream)
Synth Bass (Sex Emoji)
Glide Trumpet (The Light)
Plucked Guitar (Upset My Girlfriend)
Oscar Cash Forever
arrives on digital platforms this Friday (10 April). Metronomy will continue their
MTV channel via their Instagram
next Monday (13 April).
Get the Best Fit take on the week in music direct to your inbox every Friday