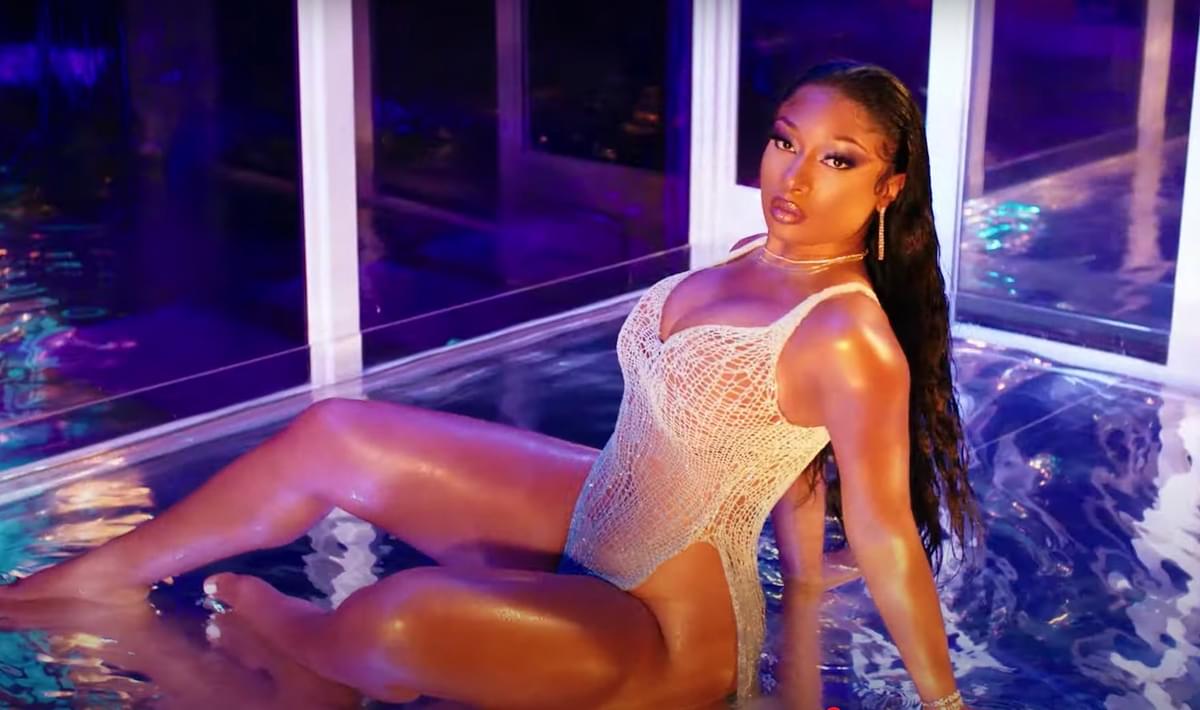 Megan Thee Stallion files new lawsuit against record label over the definition of "album"
Megan Thee Stallion has filed a new lawsuit against 1501 Certified Entertainment, alleging that the label is preventing her from meeting the demands of her contract by not acknowledging that her Something for Thee Hotties project is an album.
The new lawsuit, filed last Friday (18 February), saw Megan Thee Stallion, real name Megan Pete, claim that 1501 Certified Entertainment is preventing her from fulfilling her contract by refusing to acknnowledge that Something for Thee Hotties is an album.
The complaint revealed that Megan Thee Stallion is "seeking a declaration that her album, Something for Thee Hotties constituted an "Album" as defined in the parties' recording agreement."
Something for Thee Hotties was released on 29 October, and according to the new filing, 1501 Certified Entertainment told Megan Thee Stallion more than two months after its release that "it did not consider the album Something for Thee Hotties to meet the definition of an "Album" under her recording agreement and, therefore, allegedly does not satisfy her "Minimum Recording Commitment"."
Megan Thee Stallion's lawyers wrote that "1501's new position, taken months after the album's release, is clearly a ruse in an effort to try to take further advantage of Pete, at great expense and not in good faith."
According to the complaint, the only requirement defining what makes an album in Megan Thee Stallion's contract is its runtime. The minimum runtime to make an album is 45 minutes. Megan Thee Stallion's Something for Thee Hotties has a runtime of 45 minutes and two seconds. "As such, Something for Thee Hotties satisfies her "Minimum Recording Commitment"," the complaint added.
Megan Thee Stallion is, according to the lawsuit, seeking "non-monetary relief in the form of a declaratory judgment. Pete further seeks the recovery of attorneys' fees and costs."
Back in 2020, Megan Thee Stallion sued 1501 Certified Entertainment, claiming they stopped her from releasing new music. 1501 Certified Entertainment were told by a judge to "do nothing to prevent the release, distribution, and sale of [Megan] Pete's new records." A judge added that the label needed "to refrain from threatening or posting any threatening any retaliatory social media posts or threats against Pete," and to "refrain from threatening anyone associated with Pete or trying to prevent or limit others from working with Pete", and "to not intentionally falsify, alter, spoil, hide, transfer, or otherwise destroy any documents, evidence or recordings related to Pete in any way."
Megan Thee Stallion was granted a temporary restraining order, and released her SUGA project a few days later.
Get the Best Fit take on the week in music direct to your inbox every Friday