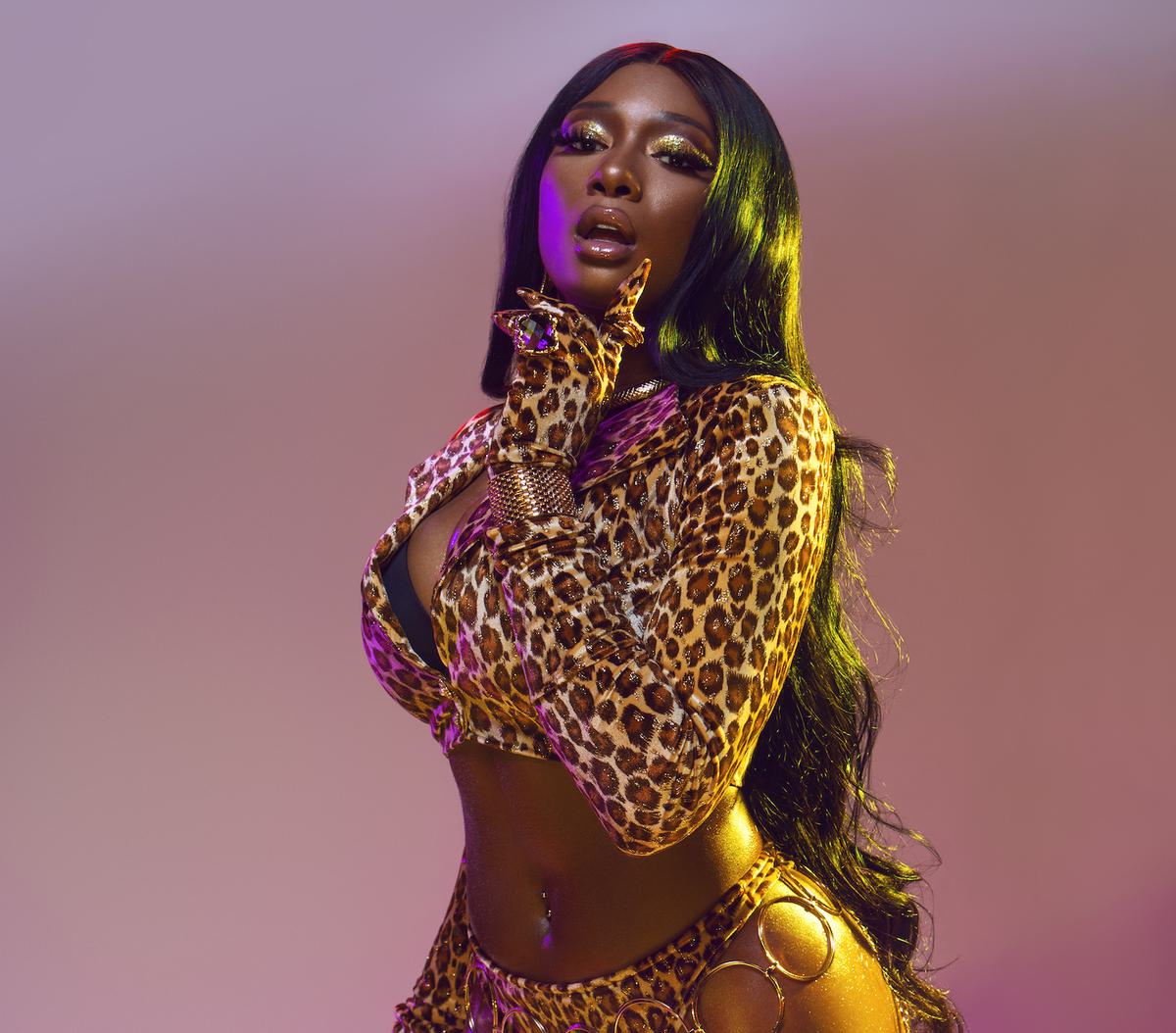 Megan Thee Stallion sues record label after claiming they blocked her from releasing new music
Megan Thee Stallion has sued 1501 Entertainment after they stopped her from releasing new music.
On Sunday (1 March), Megan Thee Stallion did an Instagram Live video where she explained her current situation with Roc Nation and 1501 Entertainment.
When she signed to Roc Nation, she asked to renegotiate her contract with 1501 Entertainment, and said, "everything went left, like, it all just went bad." She added, "So now they telling a bitch that she can't drop no music."
Billboard reports that the "B.I.T.C.H." rapper has successfully sued 1501 Entertainment and its CEO Carl Crawford, after a Texas federal judge granted her a temporary restraining order, meaning she can release her new music this Friday (6 March).
NEW MUSIC WILL BE DROPPING

— HOT GIRL MEG (@theestallion) March 3, 2020
1501 Entertainment were told by a judge to "do nothing to prevent the release, distribution, and sale of [Megan] Pete's new records." A judge added that the label needs "to refrain from threatening or posting any threatening any retaliatory social media posts or threats against Pete," and to "refrain from threatening anyone associated with Pete or trying to prevent or limit others from working with Pete", and "to not intentionally falsify, alter, spoil, hide, transfer, or otherwise destroy any documents, evidence or recordings related to Pete in any way."
The lawsuit highlights some of the worst parts of Megan Thee Stallion's deal with 1501. She says she received a $10,000 advance when she signed to the label, but is yet to receive proper payment for her success. She claims that despite getting one billion streams and selling more than 300,000 individual track downloads (which is roughly worth $7 million in revenue), she has only been paid $15,000.
A hearing will take place on 13 March to determine the length of Megan Thee Stallion's restraining order against 1501 Entertainment.