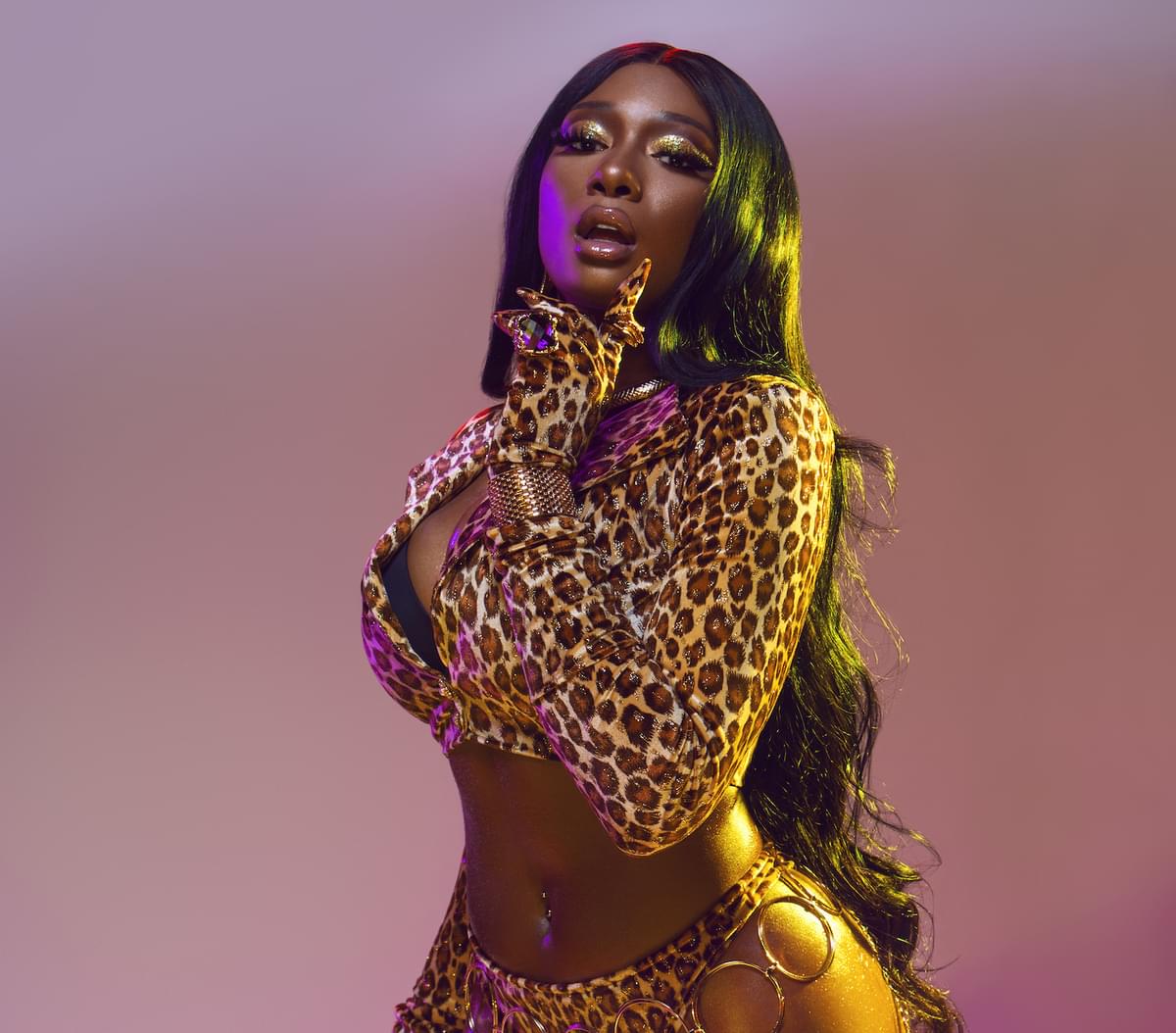 Megan Thee Stallion claims her label is stopping her from releasing new music
During an Instagram Live video yesterday (1 March), Megan Thee Stallion claimed that her label is preventing her from releasing new music after she asked to renegotiate her contract.
The Houston rapper reveals in the clip that when she originally signed the contract aged 20 she "didn't know everything that was in that contract."
She goes on to discuss that when she signed with Roc Nation and asked to renegotiate her contract with 1501, "everything went left, like, it all just went bad." She adds, "So now they telling a bitch that she can't drop no music."
Megan Thee Stallion says that 1501 isn't letting her drop new music due to her requesting to renegotiate her contract. pic.twitter.com/4Uz5vXwmD0

— Ronald Isley (@yoyotrav) March 1, 2020
In another part of the Instagram Live, Megan Thee Stallion states, "I'm signed to independent labels. I'm not signed to them big-ass labels these other artists are signed to, and they get pushes, and they get placements, and they do all kinds of shit. So anything you see me do is because I woke up and did it that day. I work for everything that I do. I really be working. And to try and stop me from working is really crazy! All I want to do is make music. All I want to do is put out music."
She also offers advice to new artists who haven't signed to a label yet, "Please, it might seem good, it might sound good, but you definitely got to read. And you gotta read and read and re-read, all that shit. Don't sign nothing without no real lawyer, and make sure your lawyers is not the lawyers of your label lawyers. Get your own lawyer with their own opinion."
Y'all get seeing black women be empowered....hate it here. #FreeMeg #FreeTheeStallion @theestallion my momma said "God closes doors to open roads". Like you said when you ain't do nun wrong you gone be good. Karma is a mf pic.twitter.com/EDyHfLPf0Q

— Keebs (@dancer_keebs) March 1, 2020
Following her Instagram Live, her fans managed to get #FREETHEESTALLION and #FREEMEG trending on socials. The rapper has thanked her fans for their support.
Last month, Megan Thee Stallion released her latest single "
B.I.T.C.H
".
Get the Best Fit take on the week in music direct to your inbox every Friday