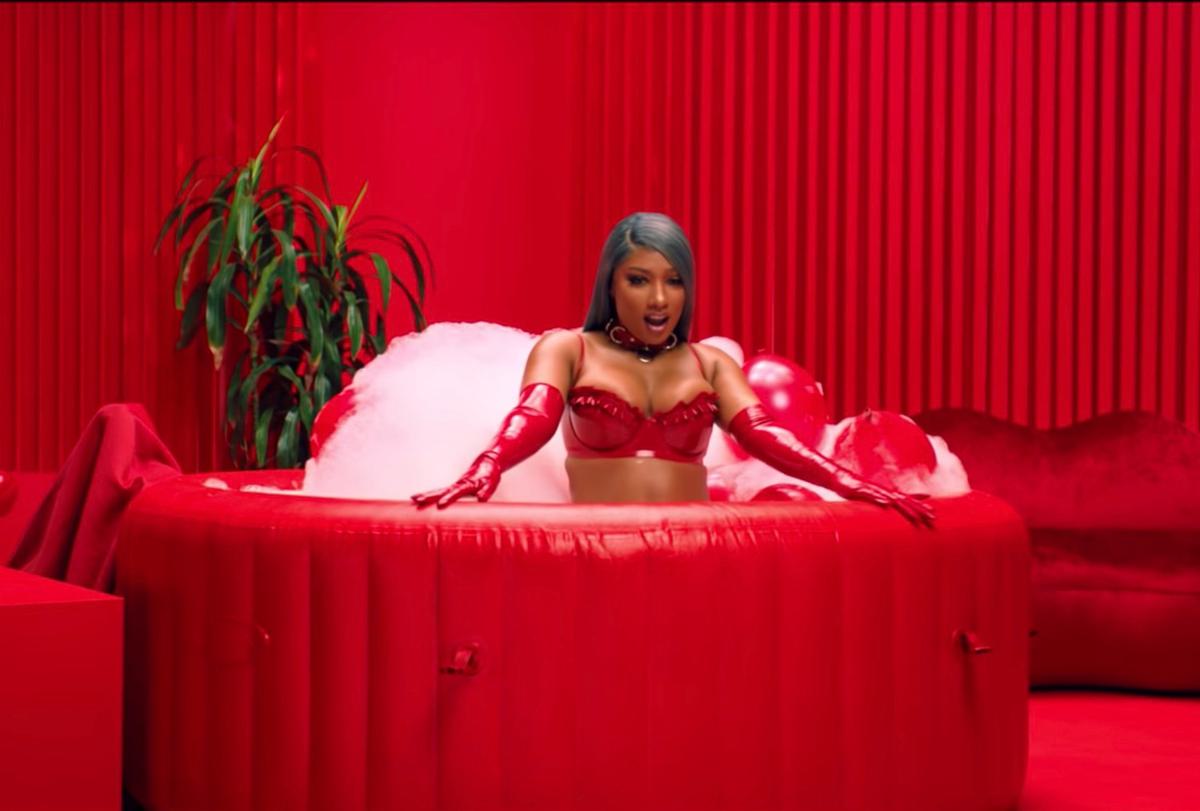 Megan Thee Stallion gets emotional while discussing gunshot wounds in new video
Megan Thee Stallion spoke about her shooting injuries in more detail during an emotional Instagram Live yesterday (27 July).
Earlier this month, Megan Thee Stallion revealed she "suffered gunshot wounds", adding that she was "incredibly grateful to be alive".
The Houston rapper didn't give many details about the incident, but during an Instagram Live yesterday (27 July), Megan Thee Stallion revealed that she was shot in both feet.
She said, "I'm back. So, I see a lot of people painting fake ass narratives and making up stories and all this other wack ass shit, but I also see a lot of people being very supportive and sending prayers and I just really appreciate that."
Opening up about the extent of her injuries, the rapper explained, "I was shot in both of my feet, and I had to get surgery to get the shit taken out, get the bullets taken out, and it was super scary."
Fighting back tears, Megan Thee Stallion added, "I didn't think I was gonna cry. But yeah I had to get surgery, it was super scary, it was just the worst experience of my life, and it's not funny. It's nothing to joke about and it's nothing for y'all to go and be making fake stories about. I didn't put my hands on nobody. I didn't deserve to get shot."
Megan Thee Stallion also explained that she was lucky that the bullets didn't do more damage, "And thank God that the bullets didn't touch bones, they didn't break tendons. I know my mama and my daddy and my granny had to be lookin' out for me with that one, because where the bullets hit at, they missed everything, but the motherfuckers was in there. And it's not that I was protecting anybody, I just wasn't ready to speak."
Before signing off, the rapper told fans, "I just want y'all to know a bitch is alive and well and strong as fuck and ready to get back to my regular programming with my own hot girl shit."
50 Cent has since apologised for making fun of the incident. In an Instagram post, he wrote, "Damn I didn't think this shit was real, It sounded so crazy. Megan Thee Stallion i'm glad your feeling better and i hope you can accept my apology. I posted a meme that was floating around. I wouldn't have done that if i knew you was really hurt sorry."