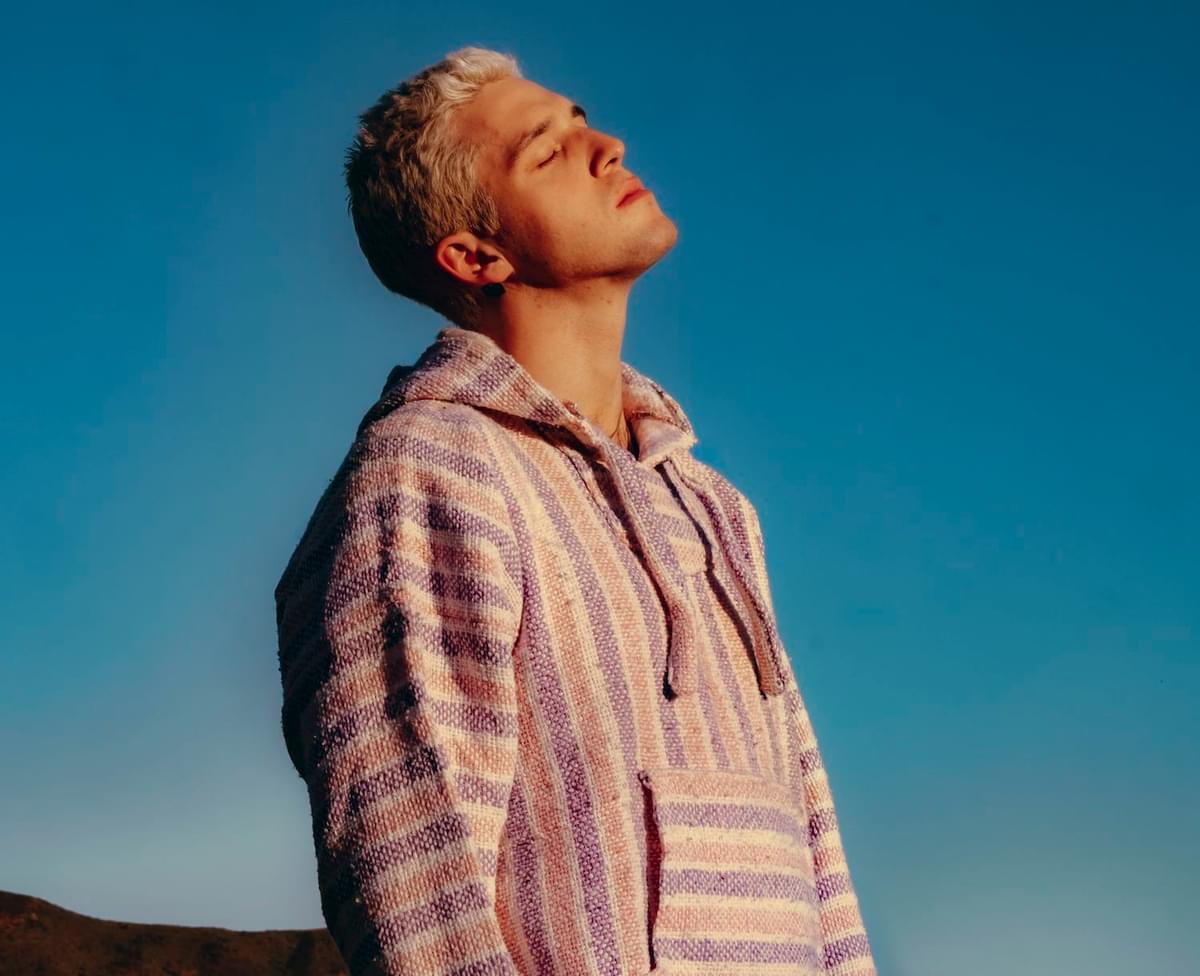 Lauv reveals he co-wrote Alessia Cara collaboration "Canada" with Phoebe Bridgers
Speaking to Best Fit ahead of his debut album ~how i'm feeling~ landing tomorrow (6 March), Lauv reveals that his Alessia Cara collaboration "Canada" is co-written with Phoebe Bridgers.
Lauv has released 10 singles from his 21-track debut LP - "Modern Loneliness", "Tattoos Together", "Changes", LANY collaboration "Mean It", "Sims", "fuck, i'm lonely" featuring Anne-Marie, "Sad Forever", "Feelings", Troye Sivan collab "i'm so tired...", and "Drugs & The Internet".
Discussing the length of his LP with Best Fit, Lauv says, "Well, I probably wrote about 50. My original goal was to make the album 15 songs, and I just couldn't stop choosing songs. It went from 15 to 16 to 18 to 20 to 21. I also figured that because I was putting out so many songs along the way that if I put out 10 songs and said 'Oh, here's five more', and released it that it would've been a bummer. I feel like there's almost another full album worth of music."
Reflecting on his relationship with BTS - who feature on Lauv's "Who" track - he explains, "Basically, what happened since I met them at Wembley when they were playing their show on tour - no talks were had about any collab, and then after meeting them - immediately after meeting them - they asked me to do the remix for "Make It Right". That was like my favourite song they had put out so I was like 'duh' and I recorded that in London like the next day or two days later or something, and then I was like 'It would be really cool to have them on my album'."
He adds, "And I was just kind of going through demos and I found, you know, I had written "WHO" with some friends a few months before, and I was like 'Ok this could be something really different for them and I think they would sound amazing on it', especially because of the like vocal layers they ended up doing, the chorus. They ended up crushing it, and I wasn't even honestly expecting it to happen, you know, 'cause we had just done the other collab, but they ended up loving it and doing it. We never got a chance to meet in the studio together, obviously as you can imagine I'm busy, but as you can really imagine they're probably the busiest people in the world so. I think there's a lot of mutual love and respect, and I'm just honoured to have them on my album."
Discussing the story behind his Alessia Cara collaboration "Canada", Lauv says, "For "Canada", that song is really funny 'cause that song was based on a tweet. It was a Twitter screenshot. I was dating somebody and they sent me a screenshot of Twitter and the trending topics, and I think the number one topic was 'If you're looking for the best quality of life study shows you should live in Canada', so, I was like 'Let's write a song about moving to Canada!' It was in that phase of the relationship where you're just like 'let's build our own world, let's run away', so I wrote that with some friends of mine, one of which being Phoebe Bridgers. And then, you know, I felt like it needed a back and forth, and I had met Alessia a few times, saw her live and was fucking floored, she's flawless. So we had been DM'ing a little bit and stuff, and she had said something nice about one of my songs on my last project, and I just took a shot in the dark and said 'I've got this song that I'd love for you to hear, no pressure but it'd be cool if you had any ideas', and I sent her "Canada". We FaceTimed each other and she loved it and we just kind of connected on a personal level, with stuff like heavy touring, and just the struggles and like mentally what we were both going through, and she wrote her part and sent it over while she was on tour, and she just absolutely crushed it and I think she brought a whole other vibe that I was not expecting to the song."
"And then with Sofía Reyes, I was working on "El Tejano", the song, which is about one of my favourite Mexican restaurants/bars in LA," he explains. "A place that I've been going to since I first moved to LA, and I was a fan and sent her the song, and then she was like 'no fucking way I love that place' - It's not even a place that a lot of people know! So she wrote her part and yeah. Every collab really happened in such a natural way, like there was never really any weird pressure or anything, it just felt like it was meant to be, and we shot a music video there together at the restaurant."
Lauv has obviously got some future collaborators in mind too, "My big one is Coldplay. That has been my number one for years and years. And then someday, I'll just say Drake, let's go fam," he laughs.
Get the Best Fit take on the week in music direct to your inbox every Friday