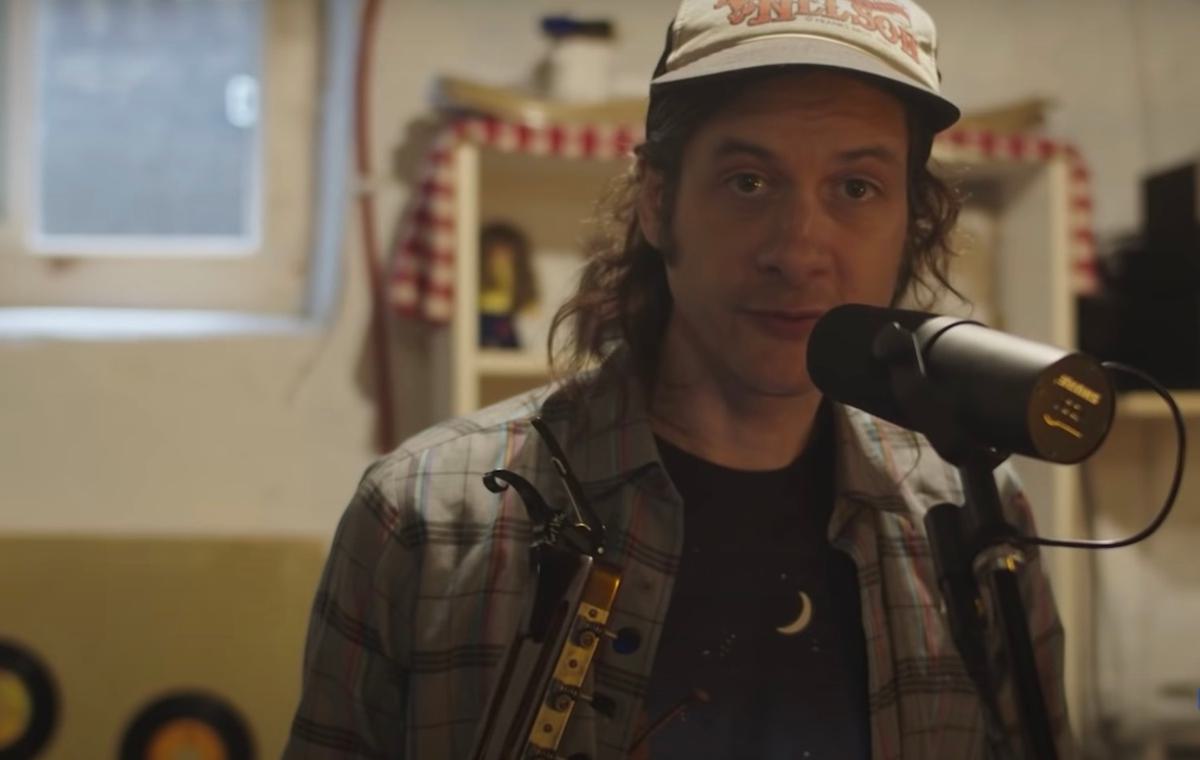 Kurt Vile and his daughters perform covers of Neil Young and Gillian Welch for Joe Biden
For the latest instalment of Joe Biden's 'Team Joe Sings' series, Kurt Vile has enlisted help from his young daughters to perform covers of Neil Young and Gillian Welch.
Kurt Vile kicks off his 'Team Joe Sings' set with a solo performance of his "Bassackwards" song from last year's Bottle It In album.
He goes on to cover Neil Young's "Heart of Gold" with his daughter Delphine Vile on drums and backing vocals, and allows his other daughter Awilda Vile to sing a cover of Gillian Welch's "Wayside/Back in Time".
Between songs, Kurt Vile takes a moment to explain why he supports the Democratic Party ahead of next month's US election, listing climate change, the fact they haven't denied systemic racism in society, and treating women as equals as some of his reasons.
Earlier this month Kurt Vile released his Speed, Sound, Lonely KV (ep), which saw him duet with the late John Prine on a cover of "How Lucky".
Kurt Vile's 'Team Joe Sings' performance is available to watch on YouTube now.