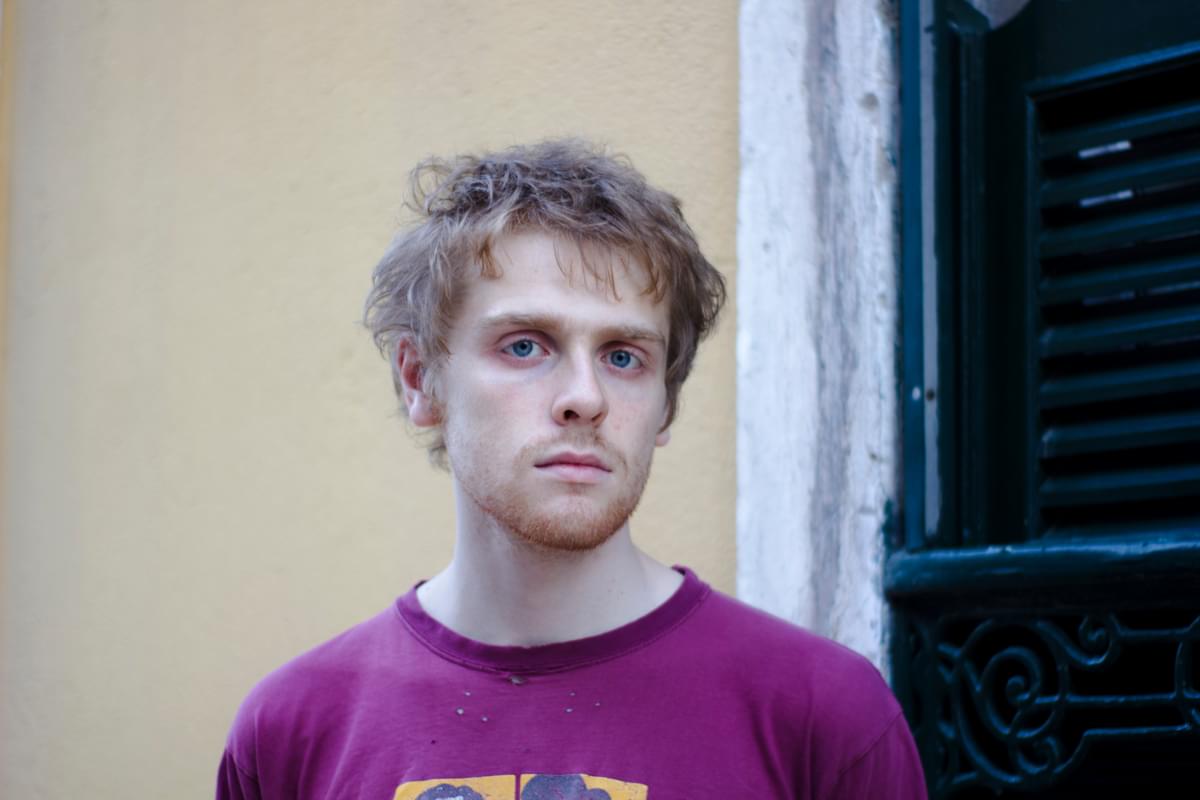 Kiran Leonard announces new literature-inspired record Derevaun Seraun
Kiran Leonard has announced new album Derevaun Seraun, a collection of "five movements inspired by... pieces of literature [and] arranged for piano, strings, and voice."
The Manchester-based singer/songwriter has also unveiled lead single "Living With Your Ailments", a seven-and-a-bit minute track inspired by Albert Camus' vital philosophical essay The Myth Of Sisyphus.
"I read it for the first time as an unhappy, nervous 17 year old and I found it deeply moving and comforting," says Leonard of The Myth Of Sisyphus. "It is an essay about taking the cards we are dealt - mortality, nothingness, uncertainty - and doing our best with them, in humour and in optimism and in open-mindedness."
The new record follows Leonard's 2016 LP Grapefruit and his Monarchs Of The Crescent Pail tape from earlier this year.
Leonard has also shared a lengthy statement about the whole project: "Derevaun Seraun is a piece I wrote a couple years back in five movements for voice, piano, and string trio. Each movement is written about a different piece of literature, exploring the value I see in each work and the impression it has made on me, and there is nothing more to it than that. The pleasure of books - of good verse and stories and ideas - is a very simple thing, and I felt that some lofty unifying theme for the entire piece would be a betrayal of that belief. I think that when a work resonates with you it is an instinctive response to something. You can be taught to understand a challenging book, but not to feel affection for it; I think a lot of conversation around art, especially around literature, sometimes forgets this. In my experience, the art I like the most, irrespective of its 'difficulty', is the art I can advocate most directly and plainly, and about which I can say: 'I read this piece and now I do not read or think in the same way that I did before', or: 'this is a story that I could not explain to someone; I do not understand it word-for-word, yet I feel like innately I understand the whole, and that the whole spoke to me'. This is a piece about five books that I like and why I like them."
Leonard will be accompanied by a string trio on a new tour in September, which includes two performancs at London's St. Pancras Old church and a hometown gig at Band On The Wall. Find out more and get tickets from 2 June.
The 21-year-old experimenter will also play new commission "Song Of The Husband" at the Manchester International Festival this July.
Tracklist:
Could She Still Draw Back?
Living With Your Ailments
A Particle Of Flesh Refuses The Consummation of Death
The Mute Wide-Open Eye Of All Things
The Cure For Pneumothorax
Derevaun Seraun is out 15 September via Moshi Moshi.
Get the Best Fit take on the week in music direct to your inbox every Friday