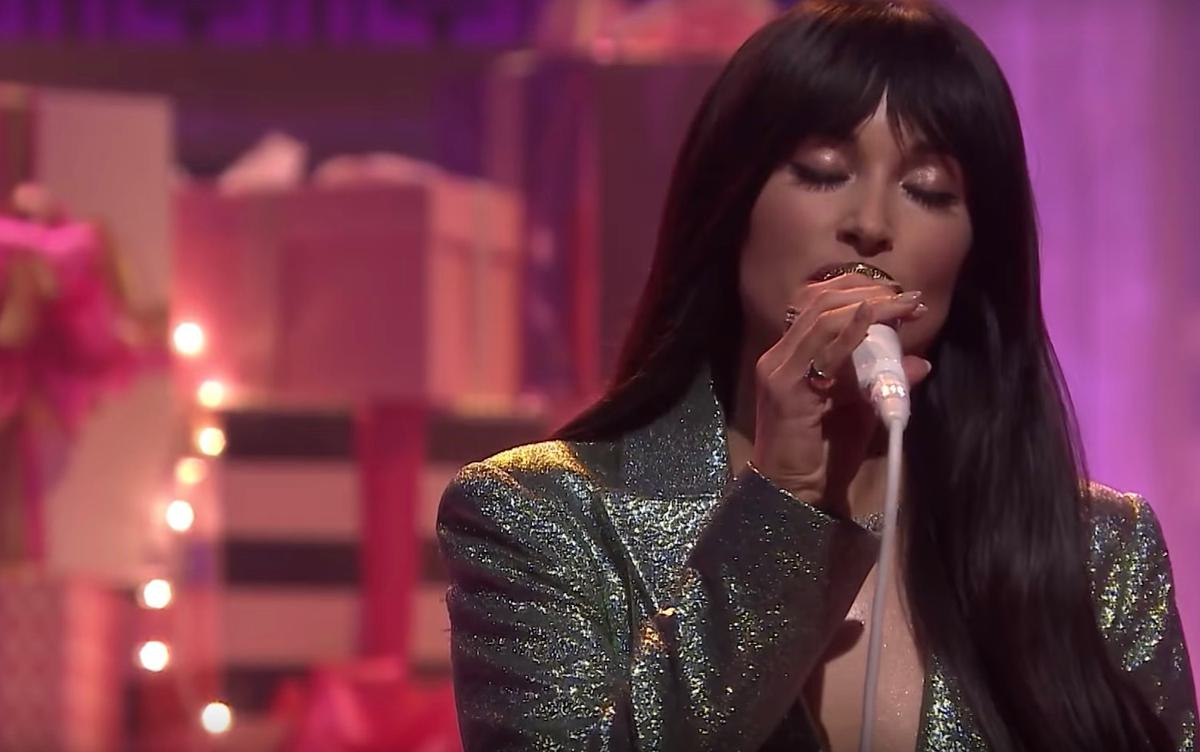 Kacey Musgraves' new album is inspired by tragedies and will be grouped into acts
Kacey Musgraves has discussed her new album due for release this year in a new interview, revealing that she's been inspired by Greek and Shakespearean tragedies, and is looking to structure her album with acts.
Kacey Musgraves, who won four Grammys in 2019, two of which were album awards for Golden Hour, hasn't released new music since featuring on Troye Sivan's updated version of "Easy" in December last year, but in a new interview with Rolling Stone, Musgraves reveals some information about her new album set for release later this year.
Musgraves has been working with producer Daniel Tashian, and revealed to Rolling Stone that she was inspired by tragedies after listening to Bach's "Komm, süßer Tod, komm selge Ruh", which led her to think about Greek tragedies, Romeo and Juliet and the classic three-act narrative.
She said, "This last chapter of my life and this whole last year and chapter for our country - at its most simple form, it's a tragedy. And then I started looking into why portraying a tragedy is actually therapeutic and why it is a form of art that has lasted for centuries. It's because you set the scene, the audience rises to the climax of the problem with you, and then there's resolve. There's a feeling of resolution at the end. I was inspired by that."
Having been inspired by that structure, Musgraves started to group her 39 songs written over the past few years into acts, which allowed the album to take shape. She told Rolling Stone, "It's crazy because you have to just wait on it. You can't ask for it."
After grouping the songs, she realised she needed another song to represent the "crescendo of the climax".
Musgraves added of the track styles, "I mean, looking at the list of songs, we have some that venture into, like, a Bill Withers land. We've got that synth stuff that we always loved. And we've got some Eagles or America territory. There's a little bit of a dance vibe."
The singer/songwriter and Tashian went back and forth in the interview on ideas for a song called "Star-Crossed". Tashian said he was looking for an "epic kind of feeling", while Musgraves threw out words including "Anthemic", "ballad", and "uptempo, sad dance song". Later in the piece, it's revealed that Musgraves is considering getting Carlos Santana to play on the song.