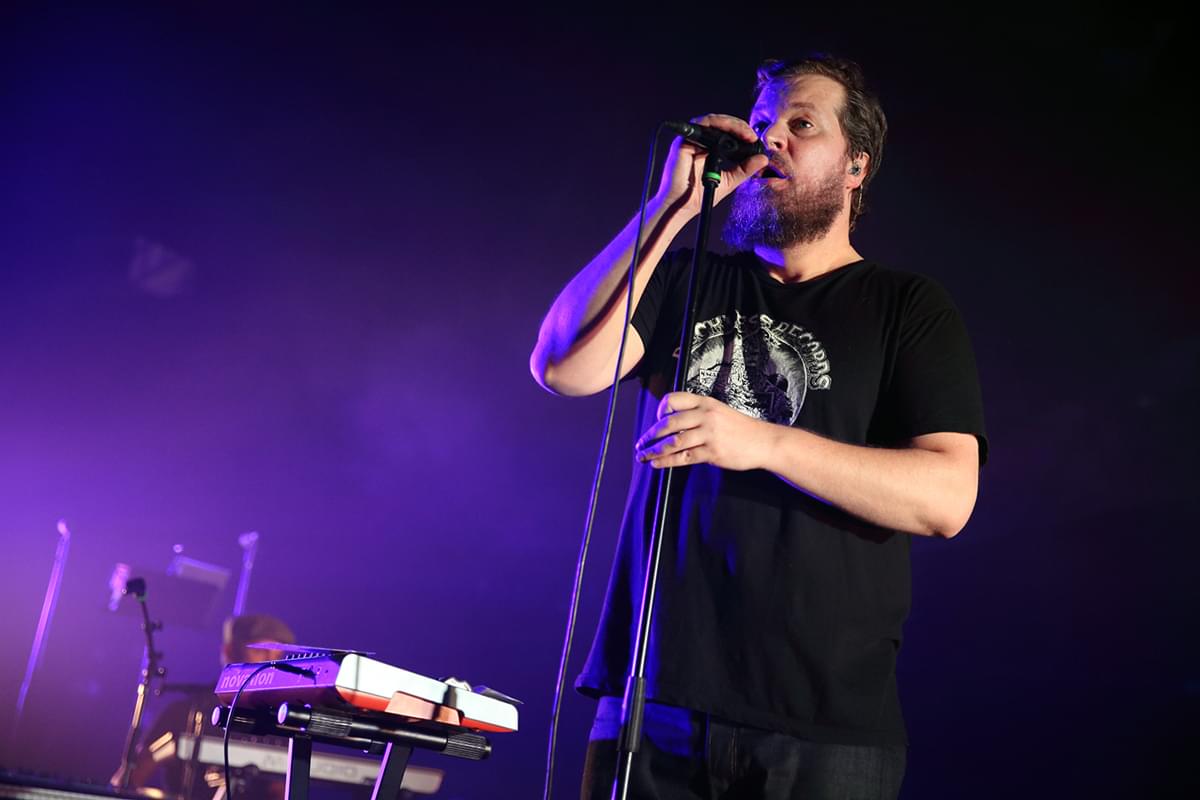 John Grant releases gloopy funk track "Modern Parenting" with new project Creep Show
"Modern Parenting" is a slippery and low-slung new taste of the world of Creep Show - the new collaborative project from John Grant and Wrangler.
The track follows up lead single "Pink Squirrel" in teasing Mr Dynamite, their debut album together.
Grant and Wrangler (Stephen Mallinder, Phil Winter, and Benge) came together in 2016 during the Rough Trade birthday celebrations at the Barbican, working on a full set of new material for the performance together instead of relying on previously released music.
"[Creep Show] sprang fully formed a couple of years ago but in truth had been bubbling away for decades in a petri dish containing spores of '70s sci-fi, post-punk electronic music, bad taste, broken synthesizers, luscious film soundtracks, and dubious band T-shirts..." explains Mallinder. "Creep Show is Hydra; a beast with multiple heads and voices, so no one is quite sure who is saying and doing what. Everything is permitted and everything is possible."
"I do like theatre of the absurd and some of it is that, but most of it is just having fun," adds Grant. "We did a lot of laughing and just had a blast doing it."
Mr Dynamite was recorded in Cornwall using Benge's array of synths and drum machines - coincidentally, it's where John Grant has recorded his new album due to be released this summer.
Tracklist:
Mr Dynamite
Modern Parenting
Tokyo Metro
Endangered Species
K Mart Johnny
Pink Squirrel
Lime Ricky
Fall
Safe and Sound
Mr Dynamite is out 16 March 2018 via Bella Union.
Get the Best Fit take on the week in music direct to your inbox every Friday