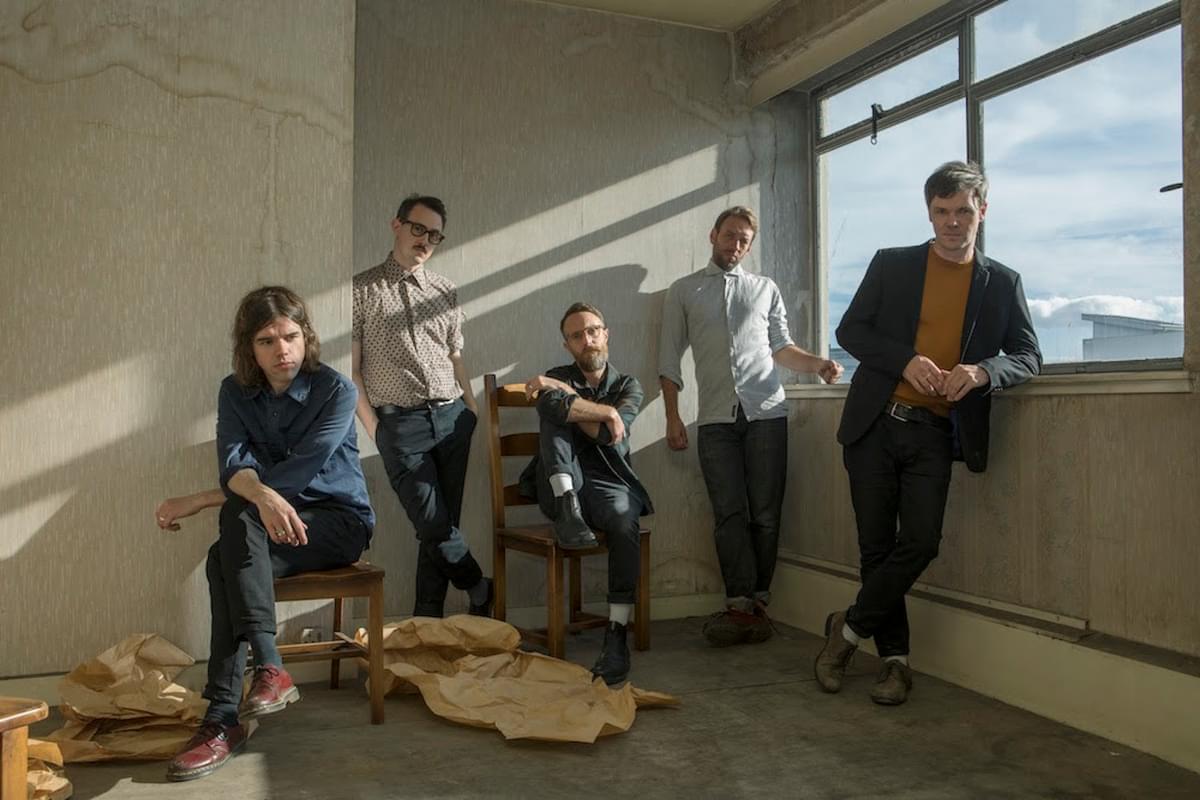 Idlewild announce new album with opening single "Dream Variations"
Scottish group Idlewild have announced their eighth record Interview Music with the opening track "Dream Variations".
"Dream Variations" is a huge opener for their Interview Music record, which marks their first new material since 2015's Everything Ever Written.
Interview Music, Idlewild's eighth full-length album, is inspired a lot by "dreams and dreaming and the thoughts and ideas that come from this state," says lead vocalist Roddy Woomble.
The group started their new Interview Music project straight off the back of their last record, but didn't start piecing it together until years later, at guitarist Rod Jones' home studio in Edinburgh.
Woomble adds, "I live in the Scottish Highlands, and between there and California you've got two locations that can put you in a dream like state – driving down Sunset Boulevard as the sun sets or driving over the remote Ardnamurchan peninsula as the sun rises. The world seems unreal, magical. You're dreaming through a landscape."
Interview Music saw the band reunite with The Remote Part and 100 Broken Windows producer Dave Eringa, having reaffirmed their connection after Idlewild's anniversary shows marking 15 years of their The Remote Part record, "Dave produced five songs on the album, but also brought a focus back to the band, and actually made us finish it!" says Woomble. "He made it sound like us."
On their core values, Woomble adds, "What's really important about Idlewild is that we are basically punk rock kids. No one ever taught us how to play anything. We formed a band and we learned. In our own way. We were inspired by the bands we saw just getting up on stage, making a noise and exchanging ideas, and trying to change your ideas. That's principally what the band still do. I'm not a kid rolling around screaming into a microphone on the floor anymore, but that ideal is still at our core."
Tracklist:
Dream Variations
There's A Place For Everything
Interview Music
All These Words
You Wear It Second Hand
Same Things Twice
I Almost Didn't Notice
Miracles
Mount Analogue
Forever New
Bad Logic
Familiar To Ignore
Lake Martinez
"Dream Variations" is out now. Interview Music lands 5 April via Empty Words. Idlewild will tour the UK and play London's O2 Forum Kentish Town on 26 April. Tickets go on sale 15 February from 10am.
Find out more
.
Get the Best Fit take on the week in music direct to your inbox every Friday