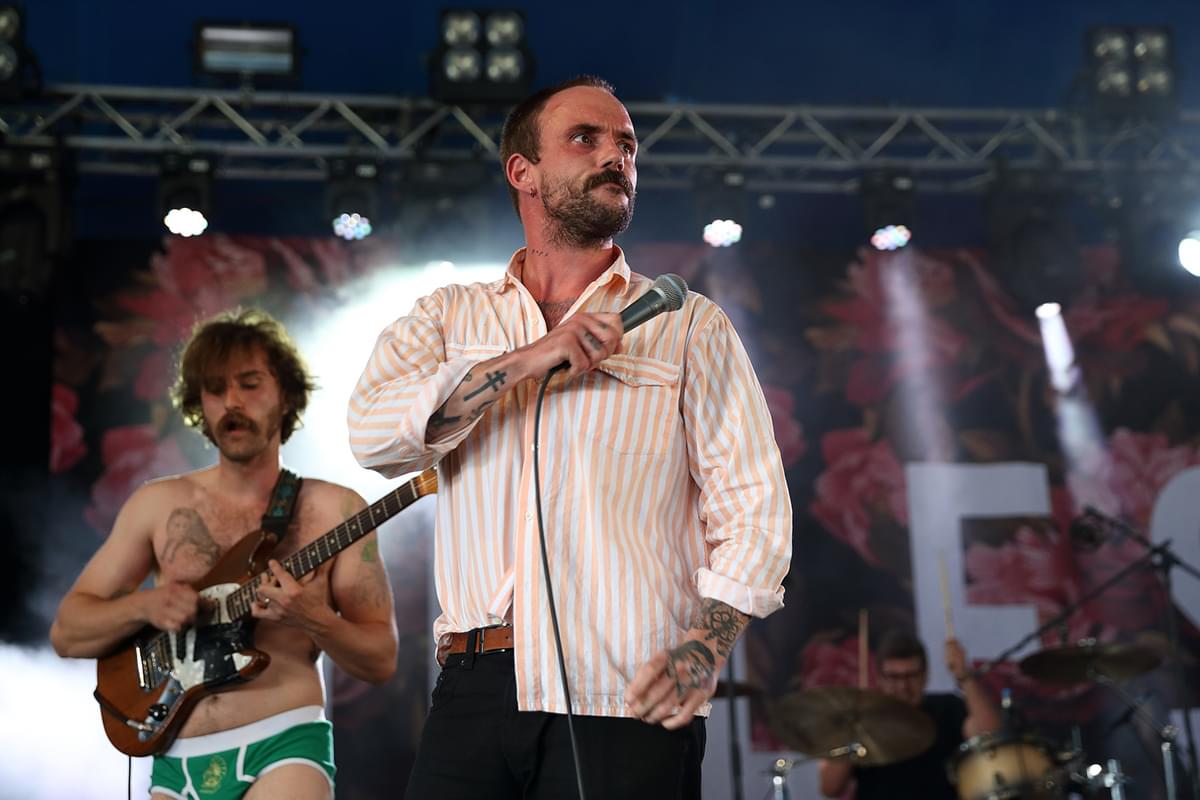 Idles on huge homecoming at Simple Things 2017: "Expect new songs..."
We speak to Bristol's loudest sons Idles ahead of their massive homecoming set at Simple Things Festival.
It's been a whirlwind year for the vitriolic punks to say the least - starting with the success of debut LP Brutalism and ramping up to opening for the Foo Fighters at London's O2. This time last year they were getting ready to play their home city's Simple Things as well - but they're not playing tiny social club The Sportsmans this time. They're hitting the main stage.
We had a chat with frontman Joe Talbot to reflect on a massive year for Idles - and to find out what comes next.
BESTFIT: What's life been like since the release of Brutalism?
Joe Talbot: It's been a very fruitful and joyous journey with the band since the album; we've been all over the shop playing to audiences who have, for the most part, enjoyed our show. Some fucking hated it. We've grown as a band and are really excited for the last shows of the year and album two.
What's been the highlight of the year so far?
Joe: Coming on stage at The Fleece in Bristol [and opening with a cover of] "Lady In Red". It was my mum's favourite tune and I looked into the crowd to see most of the people I love in one room. It was the start of everything and the moment I realised just how lucky we are.
You've toured a hell of a lot in 2017 - what do you miss about Bristol when you're not here?
Joe: My girlfriend and friends. Bristol is the best city in the world because of the people.
Where's been your favourite place to play on the road?
Joe: For me the highlight was OFF Festival in Poland. The setting was a stunning park with a lake where families were swimming in it. The crowd was fucking mental for us, I felt like John Lennon up on stage. The lineup was the best we'd seen and we got to see Beak> and Shellac play which was perfect.
Last year you played a very sweaty Sportsmans show at Simple Things and this year you're on the main Colston Hall stage, so this is gonna be a pretty massive homecoming - what should people expect?
Joe: Expect new songs. The rest I can't say as we never plan shows just practice so that we can unthink whilst we're on stage. All our shows are different but always full of joy for what we do.
What's your favourite Simple Things memory?
Joe: Death Grips was probably my favourite Simple Things show. Me and Bowen went for it. It was fucking disgusting and beautiful all at the same time. I thought the lights being on was a great shout but apparently it was an accident: it made their music seem even more caustic and harsh.
Who else should we catch on the lineup?
Joe: Nadine Shah is so good live; she reminds me of Nick Cave. The one band I'd say will be the biggest shitter to miss is Heavy Lungs, they're the one.
What are you working on currently?
Joe: We're working on album two now. That is our only focus.
What's next from Idles?
Joe: We're playing a headline show in London at Village Underground and then a German and French tour after that we prepare to record in January.
Get the Best Fit take on the week in music direct to your inbox every Friday