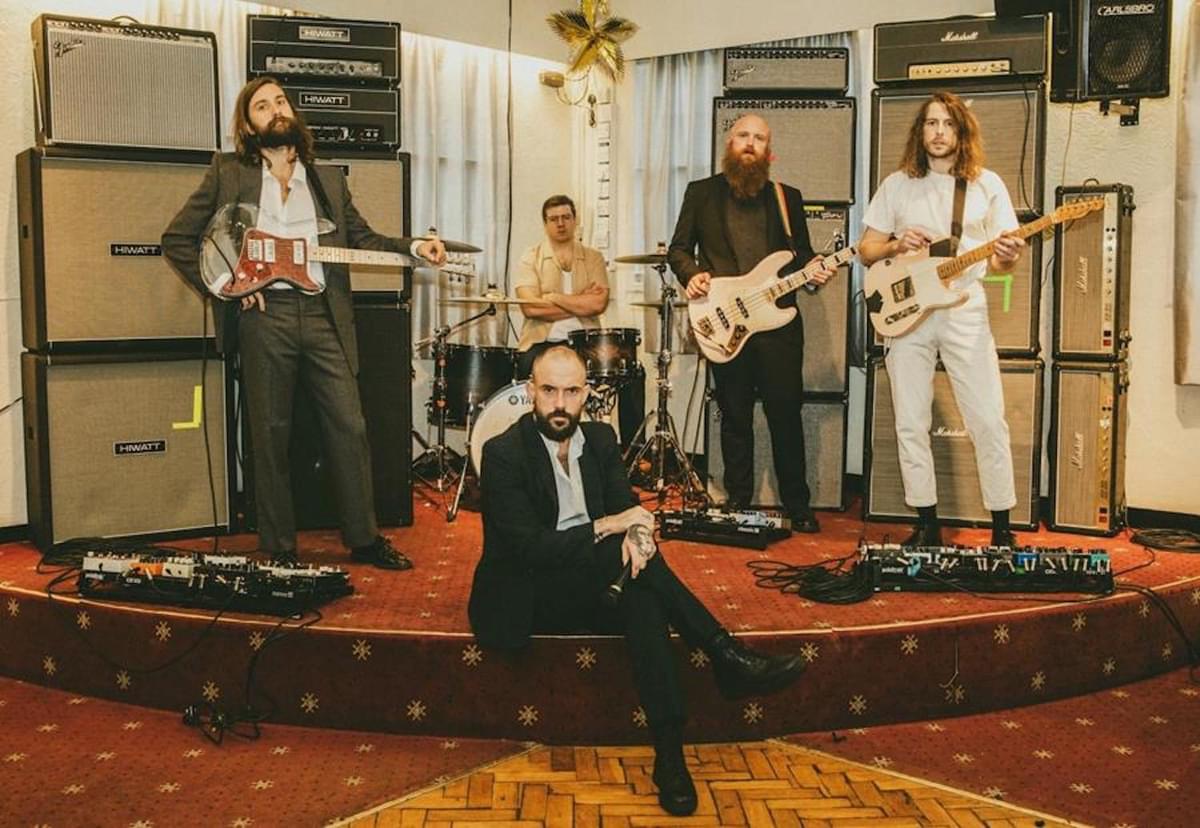 IDLES announce #saveourvenues fundraiser
IDLES have announced a new fundraiser to support Music Venue Trust's #saveourvenues campaign.
The Ultra Mono band have teamed up with Hiwatt to contribute a guitar amp used during IDLES' recent Abbey Road sessions, and a Hiwatt guitar head to Music Venue Trust's #saveourvenues campaign.
Music Venue Trust launched the #saveourvenues campaign back in April in response to the COVID-19 pandemic. The campaign is trying to raise money for grassroots music venues around the UK struggling to stay afloat during the pandemic.
IDLES' guitarist Mark Bowen says, "We would have been in the middle of gigging season right now, where grassroots music venues and musicians make their bread and butter, they need your support now more than ever. Grassroots music venues are where music progresses, they are the places where future festival headliners start out, its where the music on the fringes gets an opportunity to grow and turn into popular music of the future, they are places of escapism and to speak to our times, make us think of the world around us. They are our culture. Our government derides independence in culture and especially the music industry, this short-sighted view of culture and its economy will be all of our undoings. Support an independent venue/artist/movement where you can."
Those that put £5 into the fundraiser will receive an email code to a listening party for the band's Live at Ramsgate Music Hall LP, which they released back in April to support the Kent venue, and will also be in with a chance to win the Hiwatt amp and guitar head.
IDLES' #saveourvenues fundraiser is open from midday GMT today (23 November) until 6pm GMT on Thursday (26 November). Visit
crowdfunder.co.uk
to enter.
Get the Best Fit take on the week in music direct to your inbox every Friday