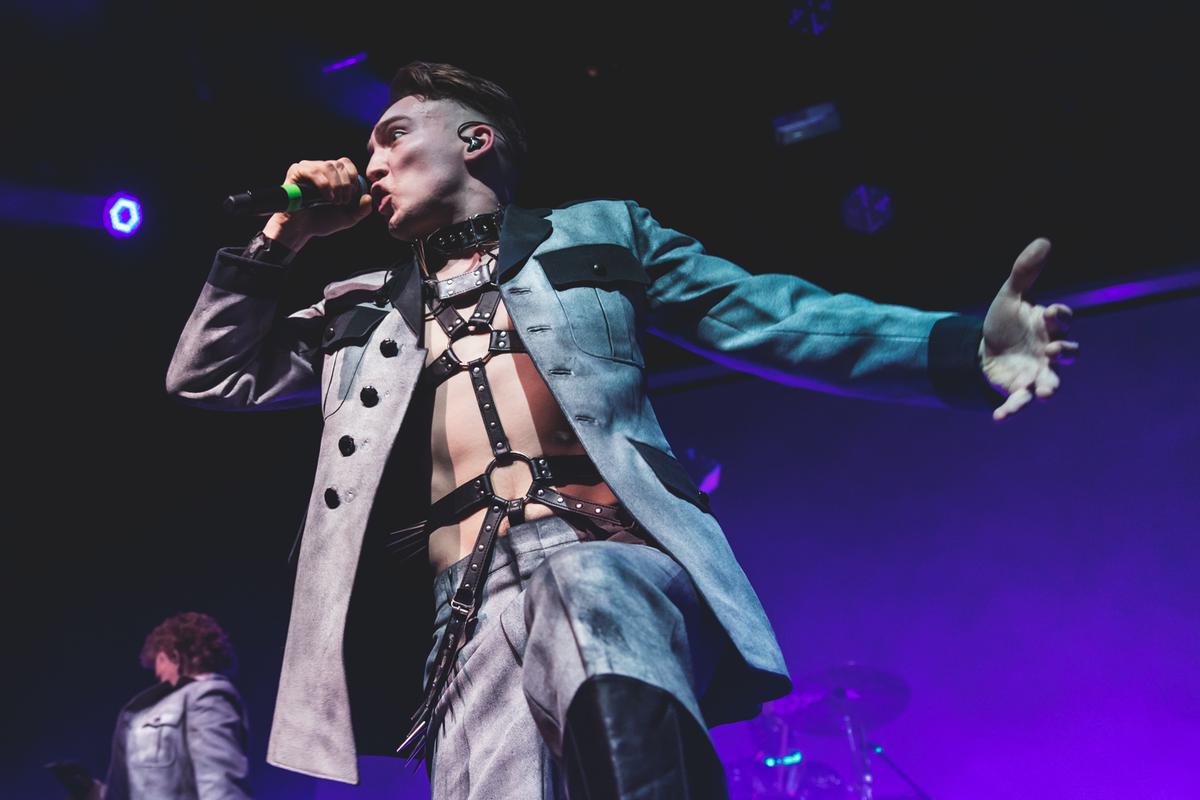 Their live shows are provocative theatrical performances wrapped in bondage gear, their lyrics are politically critical, and they will be representing Iceland tomorrow night in Tel Aviv. Hatari are bound to be the most talked about moment of this year's song contest.
If you're not already aware of the industrial-gothic group, here's a quick catch-up. They have three core members - Matthías Tryggvi Haraldsson, Klemens Hannigan and Einar Hrafn Stefánsson - but often play with a large entourage of dancers and artists. They formed in 2015, and translated to English, Hatari means "hater".
We wrote about the band's incredible performance at Airwaves last year.
In January they entered the preliminary competition to represent Iceland at Eurovision, Söngvakeppnin, stating that they would use their platform to support Palestinian liberation. They garnered the support of many Icelanders and the band's song "Hatrið Mun Sigra" (translated as Hate Will Prevail) was the successful entry.
In February they challenged the Israeli Prime Minister Benjamin Netanyahu to a glíma match, a traditional Icelandic form of wrestling. If Hatari won, they would open the first ever BDSM colony on the Mediterranean coast, if Netanyahu won, they would give him the South-Icelandic island Vestmannaeyjar.
However, their stance on Palestine is not tongue-in-cheek. The trio have voiced their pro-liberation views on several occasions since qualifying causing controversy ahead of their performance. With political statements or stunts banned by Eurovision, it's all on eyes on the Tel Aviv stage tomorrow night.