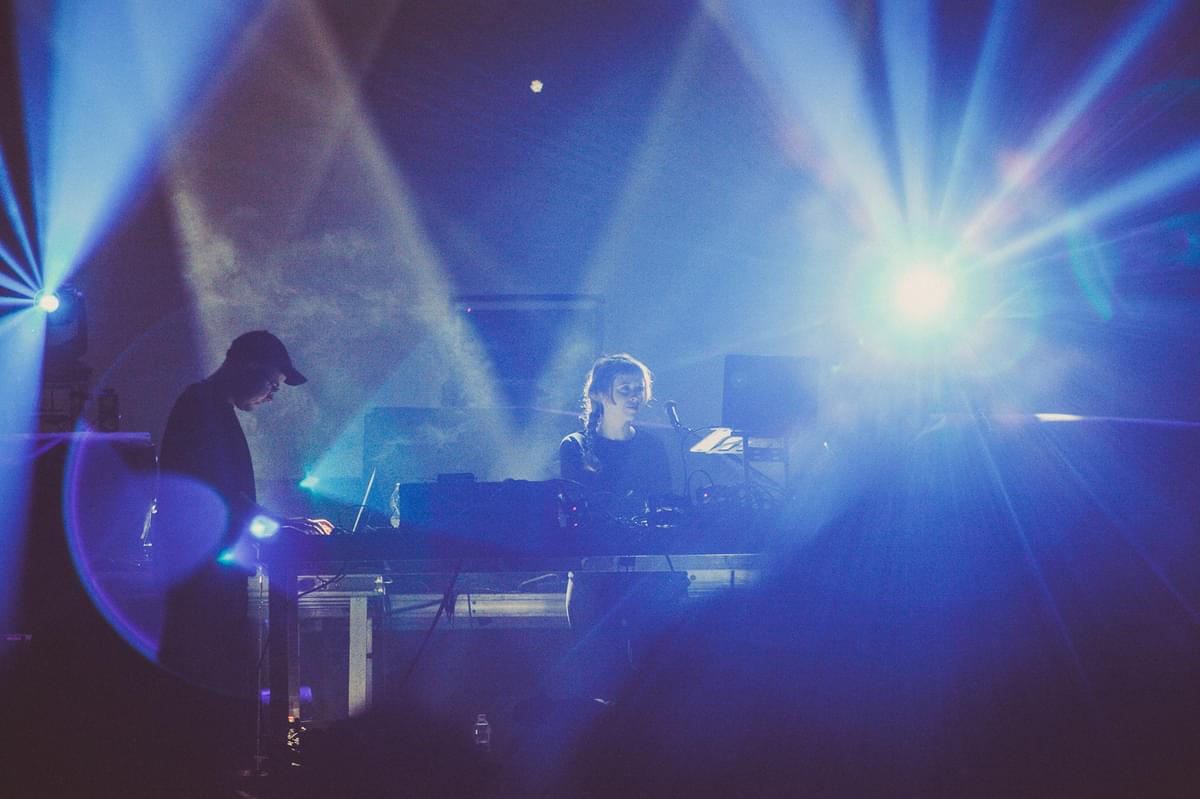 Holly Herndon adds her thoughts to Grimes and Zola Jesus' discussion on AI and music
Last week, a discussion was started by Zola Jesus following Grimes' appearance on Sean Carroll's Mindscape podcast, in which she stated that she thinks "live music is going to be obsolete soon."
Zola Jesus told Grimes that her "interview had hard whiffs of technofascism", leading Grimes to ask for "clarity". Zola Jesus later added, "I totally agree that AI can and has been used as a tool to make art in beautiful ways. i also agree it's important to discuss what possible futures are. but art is not always bound to tech innovation. otherwise, why would i train to be an opera singer when microphones exist?"
The lengthy discussion on Twitter has resulted in Holly Herndon weighing in on the subject.
Herndon released her new album PROTO in May, which was created in collaboration with the self-built AI program Spawn. Spawn interpreted sounds from Herndon and partner Mat Dryhurst's group "learning sessions" with vocalists, and relayed them back as an equal member of the ensemble.
Posting a statement on the topic of AI and the music industry, Herndon writes, "AI most likely won't replace musicians outright. Sentient AI is a fantasy that I think sometimes distracts (often intentionally) from the political economic things that are happening around the tech at the moment."
She goes on to discuss experiments with AI and music, and states that "Drum machines made basic drumming accessible to musicians but didn't replace *great* drummers. Cool AI tools will augment the producers palette."
Herndon also adds that "The ideal of technology and automation should allow us to be more human and more expressive together, not replace us all together."
The PROTO musician reveals she's "not afraid of robot overlords", but is instead "worried about democratically unaccountable transnational companies training us all to understand culture like a robot or narrow AI."
She adds that "AI is useless without us", and goes on to state that "AI is just us, in aggregate."
Herndon also addresses Grimes and Zola Jesus directly, writing, "If AI is the next step in human coordination, what can we coordinate together? I don't think that idea is incompatible with an AI avatar (@Grimes) representation of an artist at all. That can be really interesting! I also don't think it is incompatible with strong scenes that bring music meaning (@ZolaJesus). I hope that music will continue to define the lives of people who congregate around it and fall in love with it, just as it has defined all of our lives enough to be concerned about this issue."
Ok y'all @Grimezsz @ZOLAJESUS here is my 2c on AI and Interdependent music

pic.twitter.com/FPGxN1ndPO

— Holly Herndon (@hollyherndon) November 26, 2019
Grimes has since responded to Herndon, writing, "Wow thanks for writing this !! Sorry 4 late reply I just got off plane//have to run to a thing so will respond in more meaningful way 2mrw BUT **curious why u think sentient ai is a fantasy? was referring 2 AGI in podcast as I agree regular ai cannot fully replace humans."
Get the Best Fit take on the week in music direct to your inbox every Friday