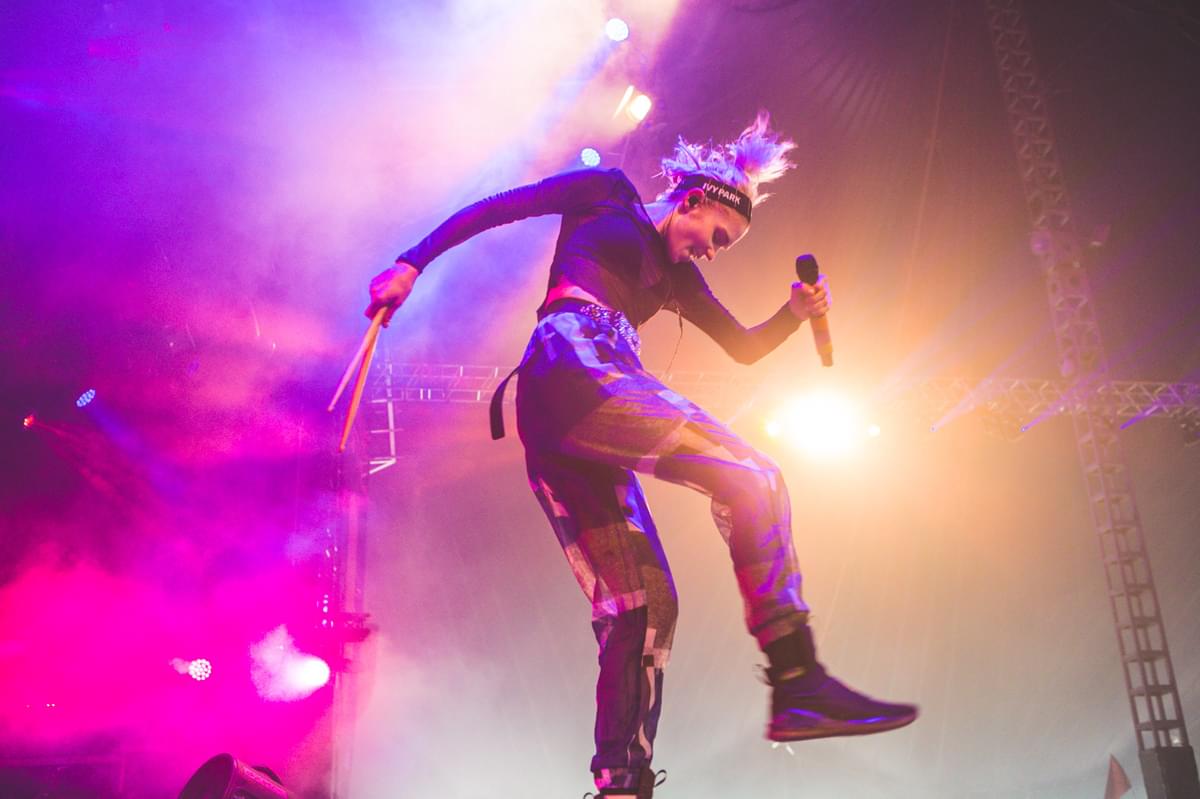 Grimes reckons live music will be "obsolete soon"
Grimes has revealed on a new podcast episode that she thinks live music will be "obsolete soon".
The "Violence" singer appeared on a new episode of Sean Carroll's Mindscape podcast, where she discusses her opinion on artificial intelligence and how it will have an impact on the music industry.
Grimes, aka Claire Boucher, aka c, told Carroll, "I think live music is going to be obsolete soon...DJs get paid more than real musicians. It's kinda like Instagram or whatever. People are actually just gravitating towards the clean, finished, fake world. Everyone wants to be in a simulation. They don't actually want the real world. Even if they think they do and everyone's like, 'Yeah, cool, live music!' If you actually look at actual numbers of things, everyone's gravitating towards the shimmery perfected Photoshop world."
c added, "I feel like we're in the end of art, human art. Once there's actually A.G.I. [Artificial General Intelligence], they're gonna be so much better at making art than us…once A.I. can totally master science and art, which could happen in the next 10 years, probably more like 20 or 30 years."
She also posted a list of reading recommendations on A.G.I. on Twitter.
https://t.co/xupwVDT5ms pic.twitter.com/wnZdi4t3j0

— GRIM ≡゚S (@Grimezsz) November 20, 2019
Get the Best Fit take on the week in music direct to your inbox every Friday