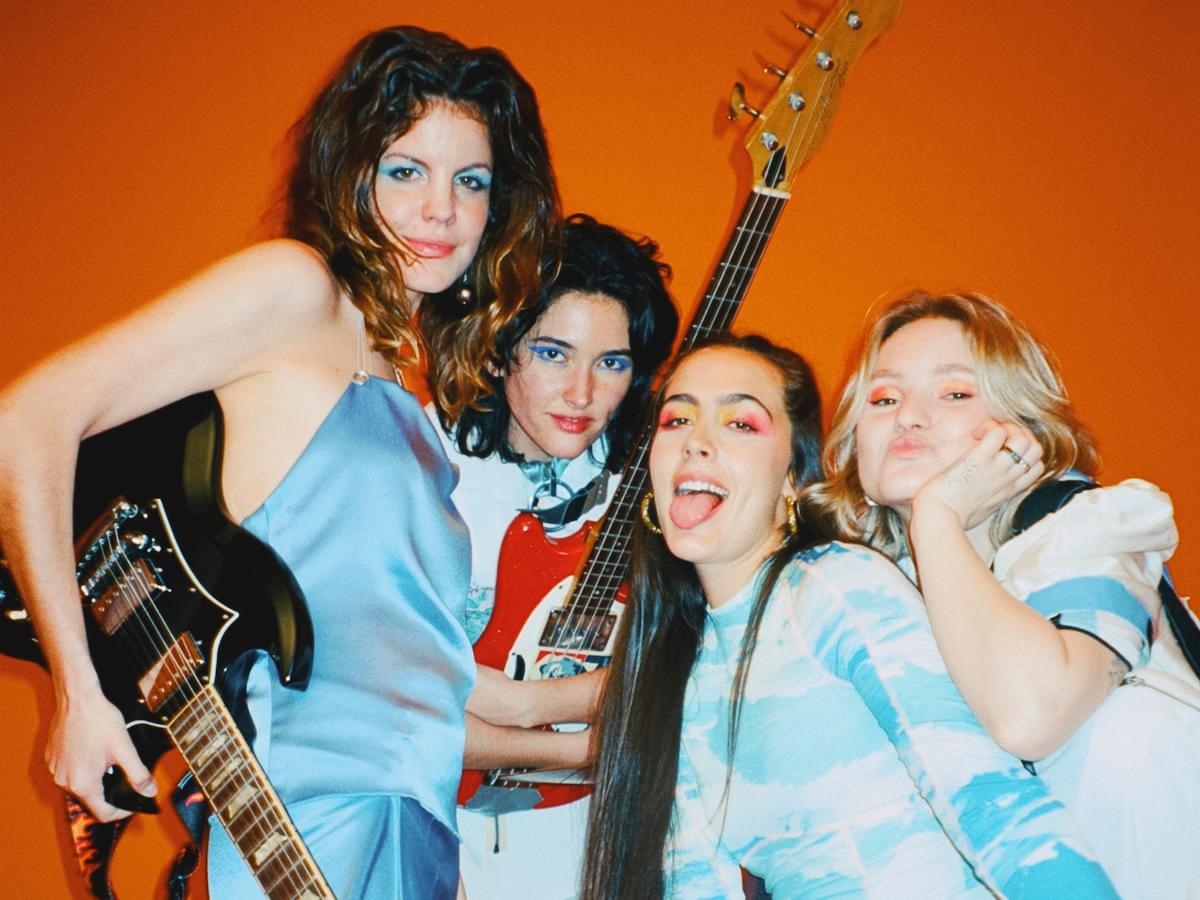 Hinds unveil new single "Just Like Kids (Miau)"
Spanish group Hinds are back with "Just Like Kids (Miau)", the fourth preview of their forthcoming album The Prettiest Curse.
"Just Like Kids (Miau)" follows on from earlier singles "Come Back And Love Me", "Good Bad Times" and "Riding Solo", and channels Hinds' experience with being "a girl in a band".
They explain, ""Miau" is a cocktail of all the comments and "advice" we've had to listen to during all this years in the band. From random strangers, "friends", and industry. Oh wait…the guy sitting next to you in the bus probably has an opinion too! If you wondered how does it feel to be a girl in a band, here you go."
Hinds have been quarantined in Spain since the country went into lockdown, and spoke to Best Fit last month about how the pandemic affects them as musicians. Ana Perrote told Best Fit, "Obviously it affects every tour as nowadays every band has to tour their music, like it's just the way it is to get money or attention or to just have fun. Obviously it's now the opposite of what we should be doing so it's a little bit frustrating and the uncertainty of not knowing what's gonna happen and releasing an album right when this is exploding, so it is scary and at the same time, what annoys me the most is like, well, we could be doing an acoustic [performance], like we were thinking [of doing] a livestream recording of whenever we release the album, even that means the four of us have to meet, which we can do because it's work but then we're like the anti-isolation people. It's annoying that we can't even do an acoustic [set] together as the whole thing of Hinds is like unity and everyone together, and this is the total opposite."
Their forthcoming third album will be their first since 2018's I Don't Run.
"Just Like Kids (Miau)" is out now. Hinds will now release their
The Prettiest Curse
album on 5 June via Lucky Number, and it's
available to pre-order now
. They've also rescheduled their forthcoming tour dates, and will play London's Electric Ballroom on 23 September.
Find out more
.
Get the Best Fit take on the week in music direct to your inbox every Friday