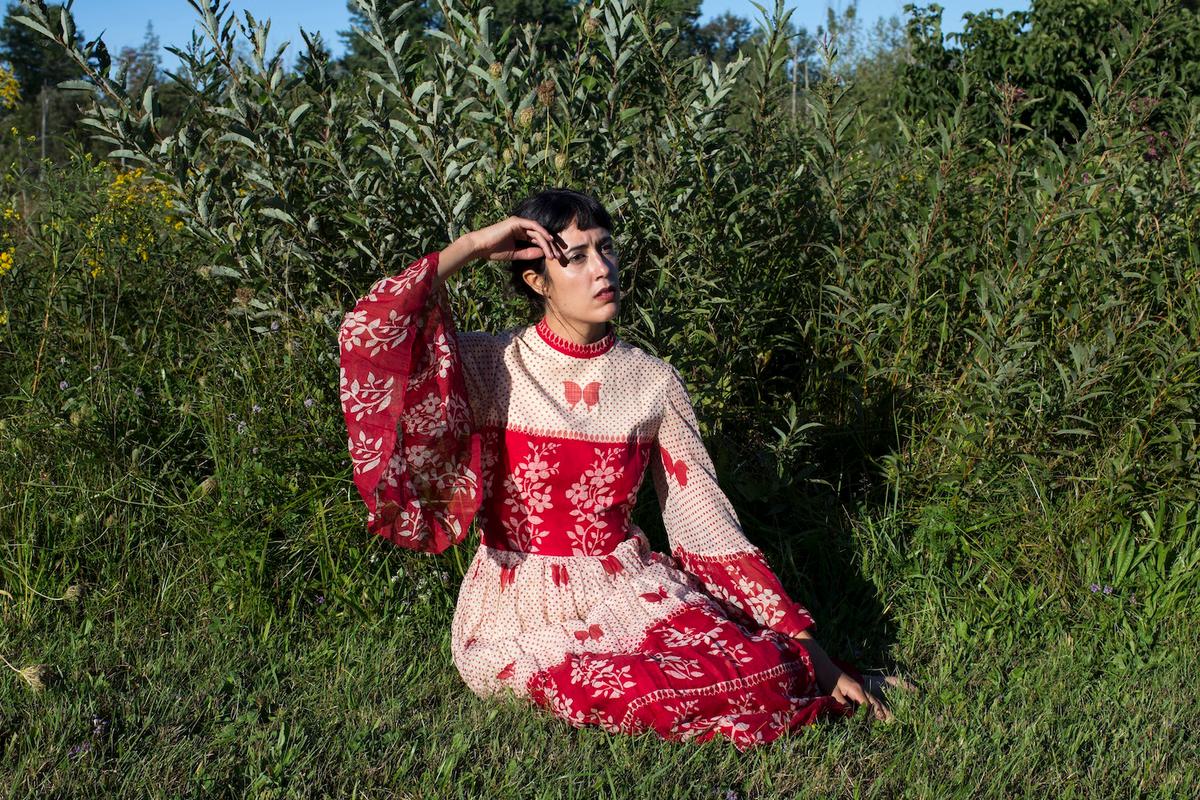 Half Waif announces new album with lead single "Swimmer"
Half Waif, the project of Nandi Rose, has announced her new album Mythopoetics, alongside releasing lead single "Swimmer" to accompany the news.
"Swimmer" is the fourth track to be shared from Mythopoetics, following "Take Away The Ache", "Party's Over" and "Orange Blossoms", and is teamed with a Kenna Hynes-directed video.
Rose says of the new single, "I wrote "Swimmer" after visiting my aunt, who has Alzheimer's. I'll never forget the summer we were swimming at the lake where our family has a cabin - her mind was already slipping, but her body was still strong enough to swim across to the other side. It was incredible, how both things could be true. Now the only way I can reach her is through music. I sing for her with my hand on her shoulder, feeling the soft weight of her body through the blanket, pouring all of the love I have from my voice into that warm arm. I try to reconcile what is still here with what has already gone."
Mythopoetics will follow Half Waif's 2020 album The Caretaker, and was recorded with multi-instrumentalist and film composer Zubin Hensler at at Pulp Arts in Gainesville, Florida, after heading there with the intention to record stripped-back versions of old songs.
Rose explains, "This is the record I've been trying to make for 10 years. My voice is changing, and my confidence has reached a point where I feel that I can sing however I want; I've finally come to a place where I don't have to conform to what I think other people want it to sound like."
Tracklist:
Fabric
Swimmer
Take Away The Ache
Fortress
The Apartment
Sourdough
Party's Over
Horse Racing
Orange Blossoms
Midnight Asks
Sodium and Cigarettes
Powder