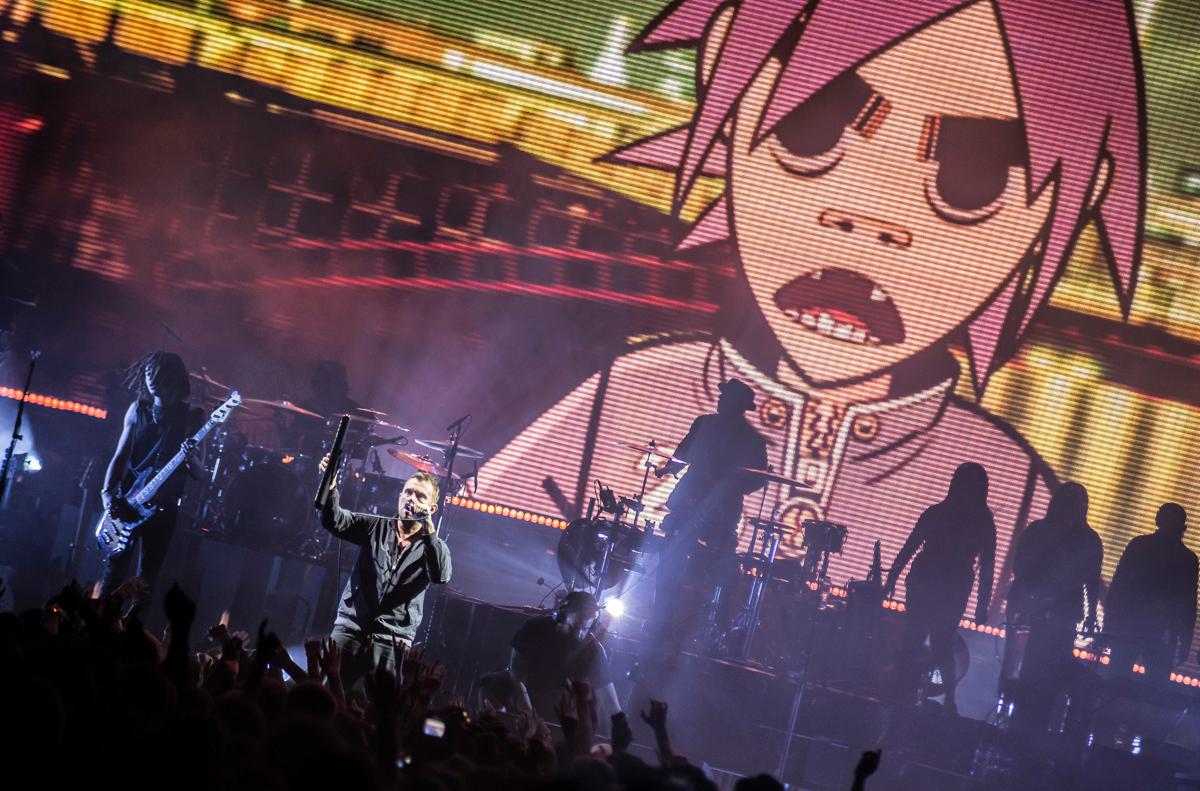 Gorillaz say they're releasing a new album in 2018
IRL Gorillaz members Damon Albarn and Jamie Hewlett have said in a new interview that their next record will be released in 2018.
The guest-packed comeback Humanz was only released a few months ago, but artist Hewlett has revealed in a new interview with TASCHEN that the follow up isn't far away.
"We are working on another Gorillaz album which is going to be released next year," Hewlett says. "So we're going straight into the next album with no break. Usually we have a good five years break but this time we decided to keep going."
As well as arriving rather quickly, the next LP will also feature a "new direction" for Gorillaz: "I'm inventing a new style for the next Gorillaz album... Damon started to send me demos for new songs quite early on and that's exciting, to hear the new direction."
Check out the interview below.