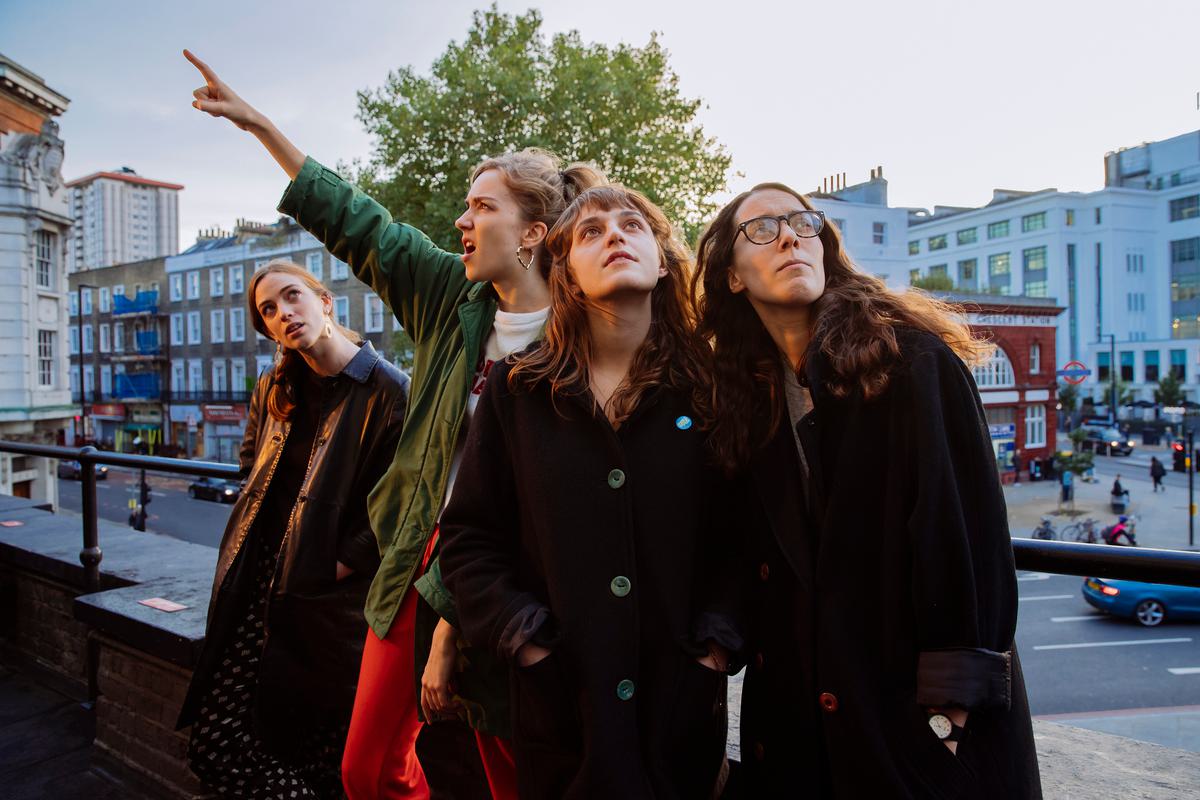 The Big Moon and BBC Radio 1's Abbie McCarthy among speakers at Girls Music Day 2018
The lineup for this year's DICE Girls Music Day has been announced, with Mercury-nominated rockers The Big Moon and BBC Radio 1 DJ/presenter Abbie McCarthy among those confirmed.
The fourth annual DICE Girls Music Day will continue to inspire and empower young women "to strive for music careers in a male-dominated industry", whether on stage or behind the scenes. Previous speakers include Rae Morris, Rosie Lowe, Laura Marling, and Lauren Aquilina.
This year will again feature workshops, panels, Q&As, and talks with leading names in the music industry. As well as McCarthy and The Big Moon, the likes of Alison Donald (Kobalt), K Minor and Katie Tavini (Normal Not Novelty), Lizzie Dickson (Youtube), Jess Sharman (SheWrites), Tshepo Mokoena (Noisey), Amy Frenchum (Future Bubblers), Lauren Evett (DEF) and music editor Leonie Cooper are all taking part on the day, which is hosted by presenter, DJ, and Girls Music Day founder Jen Long.
"I'm excited to host Girls Music Day this year, especially with it being such a momentous year of women fighting to be heard," says Long. "In 2018, the lack of female figures within our industry is shocking, especially with the discouraging gender diversity in this year's festivals. The main purpose is to engage and inspire the young people attending to work in music, to help them develop their career plans, and to bring up the next generation who will help push for equality in the industry. We've got an astonishing collection of speakers this year all offering great advice on that first stepping-stone into music. We'd urge all girls to get involved."
Girls Music Day 2018 takes place Saturday 28 April (10am-4pm) at DICE HQ on De Beauvoir Road, London. Tickets are free and open to anyone aged 16-24 who identifies fully or partly as a woman, or identifies as non-binary. Find out how to apply for tickets.