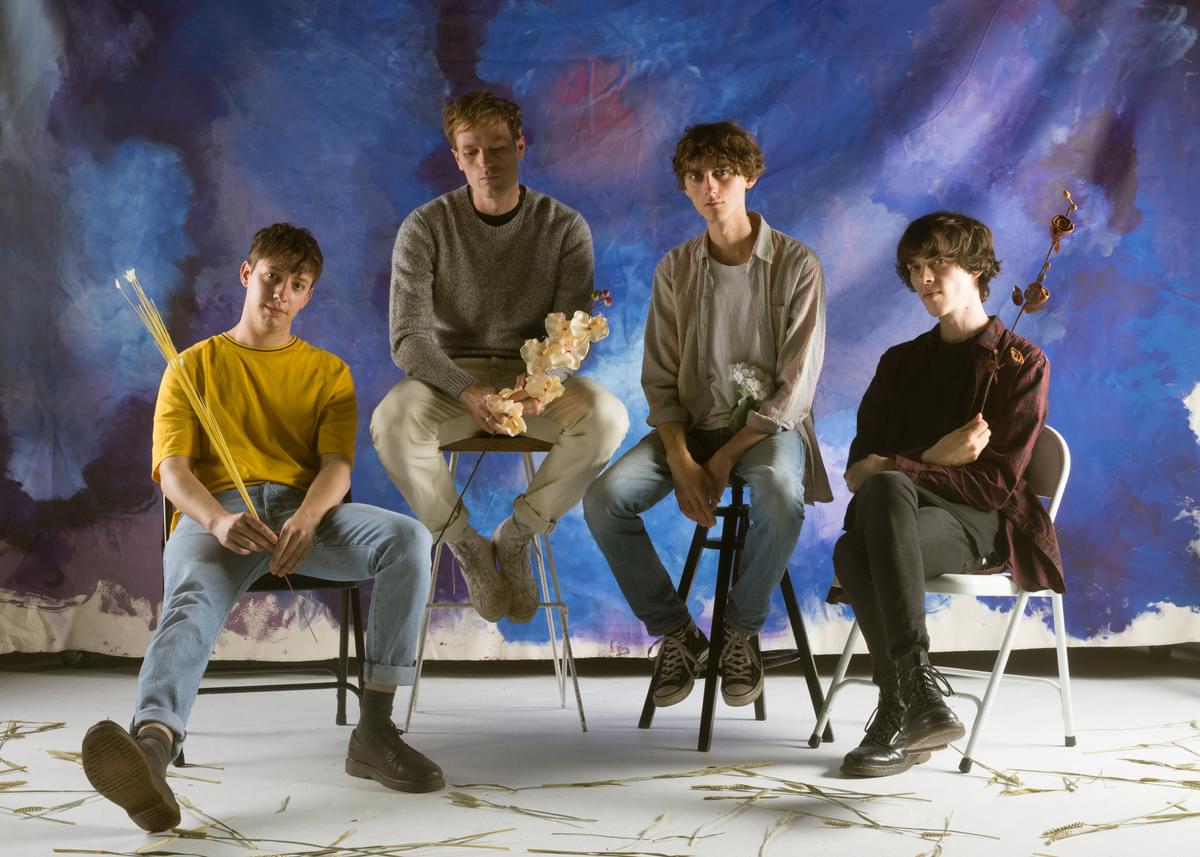 Gengahr detail second album Where Wildness Grows and share new song "Mallory"
Gengahr have announced their long-awauted second album Where Wildness Grows and shared new single "Mallory".
The news comes swiftly after "Carrion", the first taste of Gengahr's follow up to 2015 EP Tired Eyes and debut record A Dream Outside. Where Wildness Grows was recorded over the summer with producer Neil Comber (Glass Animals, M.I.A.), and first pre-orderers will get a special seed packet "allowing them to grow in time for the album release".
"The journey has been far from straightforward up until now and in many ways we are an altogether different band than the one that wrote A Dream Outside," explains frontman Felix Bushe. "Over the past two years we have given everything in order to create an album that would meet all our ambitions, fulfilling our vision of what Gengahr is now. It's been gruelling at times, but like a caterpillar entering metamorphosis you know the moment of darkness will be outshone by the transformation."
"There were certainly times along the way when frustrations grew and it seemed as if our vision for the album would shatter entirely," continues Bushe. "We spent almost three months recording a version of the album that would eventually end up making us feel a little uncomfortable in our own skin. Having to reset, take stock and go at it again wasn't easy, but we were confident in the songs we had. That is always the most important thing as an artist, above anything else. We are incredibly proud of the record we have made and beyond excited to release it into the world for others to enjoy."
Gengahr are set to play a short European run of shows next month, including a stop at Liverpool Music Week and dates with Jungle. Find out more.
Earlier this summer Bushe teamed up with Shura, Jamie Lee from MONEY, Ryan from Superfood, and more for The Line Of Best Fit's team at the Indie Music Cup, helping raise money for causes in Syria.
Tracklist:
Before Sunrise
Mallory
Is This How You Love
I'll Be Waiting
Where Wildness Grows
Blind Truth
Carrion
Burning Air
Left In Space
Pull Over (Now)
Rising Tides
Whole Again
Where Wildness Grows is out 9 March 2018 via Transgressive.
Get the Best Fit take on the week in music direct to your inbox every Friday