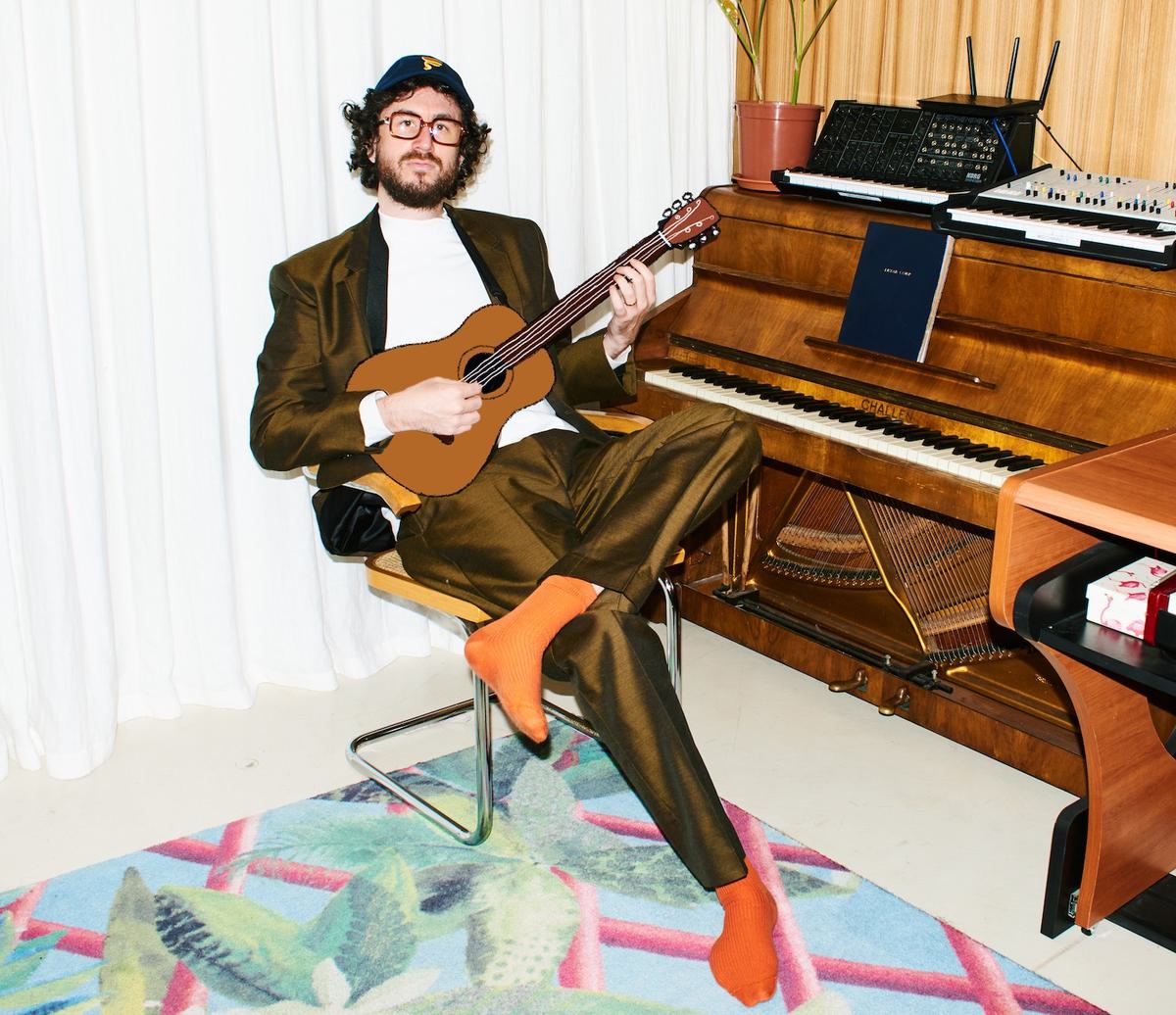 Fryars previews new album with final single "Pair Of Dancers"
Fryars has released "Pair Of Dancers" today as a final preview of his forthcoming God Melodies album that arrives on Friday (16 July).
"Pair Of Dancers" features vocals from Fryars' wife and singer/songwriter Rae Morris, and follows May's "Moscow" single.
Fryars says of the new release, "A song about great relationships having the capacity to be deeply antisocial. Rae and I singing about being in a bubble, 24/7, work sleep play … now joined by a very small third."
God Melodies will follow Fryars' 2014 second album Power, and was created in Fryars' London home studio with Morris and The High Llamas' Sean O'Hagan. It'll also feature earlier singles "Orange Juice", "God Melodies", "Quail's Egg No.1 In C Sharp Major" and "Virtual Reality Games".
He says of the album, "People often talk about music being cathartic, that we use it to work through our sadnesses. But it can also be used as a preservative for joy and the small things that pass us by. We don't acknowledge happiness enough because it's really hard to admit when you're happy and it often doesn't make other people that happy either! But joy translated well into music has an inflationary effect. That's what the record is all about really."
"Pair Of Dancers" is out now. Fryars'
God Melodies
album will land on Friday (16 July) via Fiction Records, and is
available to pre-order now
.