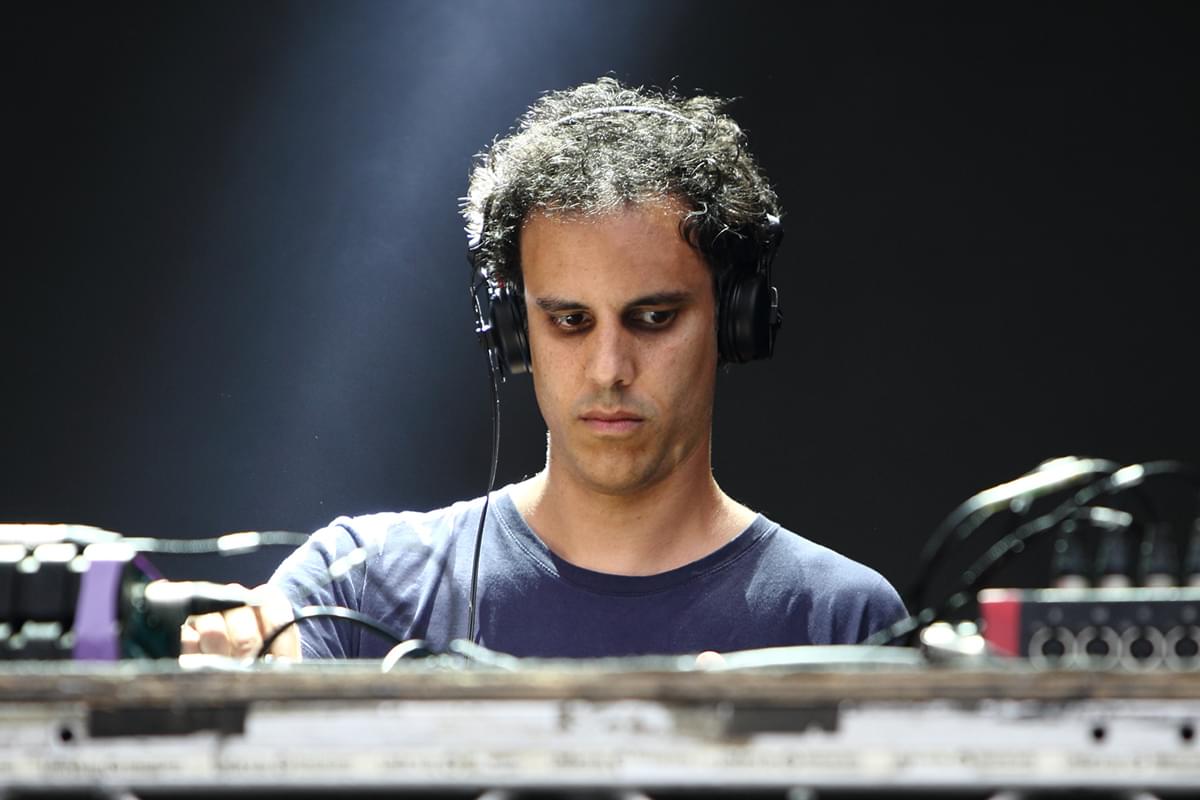 Four Tet officially announces Madlib collaborative album Sound Ancestors
Four Tet has shared a post on socials officially announcing Madlib's new album that he worked on, Sound Ancestors.
Kieran Hebden, aka Four Tet first confirmed news of his collaborative LP with Madlib in October, when he casually wrote "I've made an album with Madlib" in the chat of a YouTube livestream, before adding "got other new stuff coming too".
Last month (23 November) Hebden gave an update on the first single from the Madlib collaborative album in the same way. He posted in the chat of a YouTube livestream, "yes the album with Madlib is done. The first single is cominng before the end of the year."
Yesterday (13 December) on Instagram Hebden shared a new post officially announcing the new Madlib album Sound Ancestors. The album will be released under Madlib's name, but Hebden arranged, edited, and manipulated the tracks.
Hebden wrote, "A few months ago I completed work on an album with my friend Madlib that we'd been making for the last few years. He is always making loads of music in all sorts of styles and I was listening to some of his new beats and studio sessions when I had the idea that it would be great to hear some of these ideas made into a Madlib solo album. Not made into beats for vocalists to use but instead arranged into tracks that could all flow together in an album designed to be listened to start to finish."
"I put this concept to him when we were hanging out eating some nice food one day and we decided to work on this together with him sending me tracks, loops, ideas and experiments that I would arrange, edit, manipulate and combine," Four Tet continued. "I was sent hundreds of pieces of music over a couple of years stretch and during that time I put together this album with all the parts that fitted with my vision."
Hebden gave a shout out to Eothan Alapatt who "worked with us on the whole project guiding and advising and has now prepared the album for release. He's had Bernie Grundman cut the vinyl and everything is in production and will be ready soon."
Before the post ends, Four Tet unveiled the first single title and release date for the album, "The album Madlib - Sound Ancestors is being released January 2021. The first single "Road Of The Lonely Ones" drops tomorrow and will be premiered by Mary Anne Hobbs on BBC 6 music. Get ready, set your alarms, play it loud!"
View this post on Instagram
Last Friday (11 December) Four Tet, Thom Yorke and Burial made their new double a-side single "Her Revolution" and "His Rope" available on streaming services.
Four Tet and Madlib's "Road Of The Lonely Ones" track will arrive today (14 December). Madlib's Sound Ancestors album is due for release in January 2021.
Get the Best Fit take on the week in music direct to your inbox every Friday