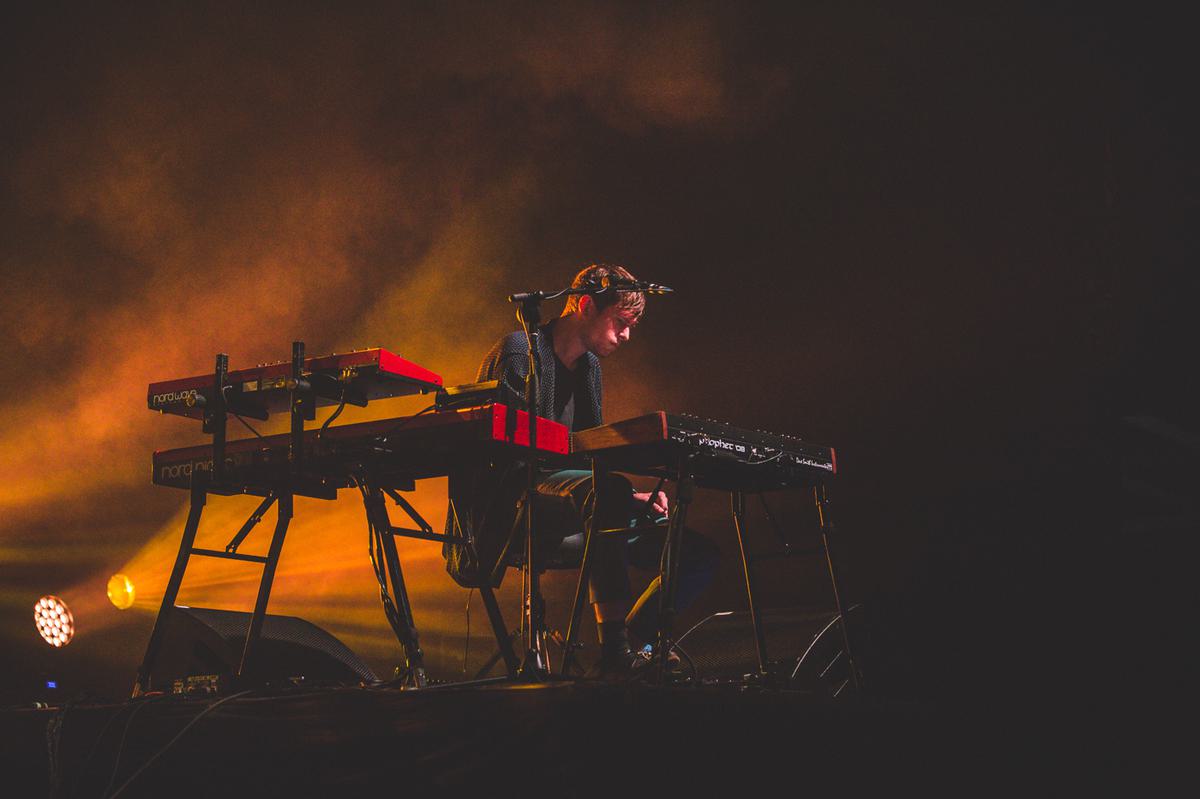 Flatbush Zombies and James Blake have been working on a collaborative album
Earlier this month, Flatbush Zombies released their new single "Afterlife", which featured James Blake on production duties.
The brilliant track is only a small taster of music that they've been working on together, as the group's Erick Arc Elliott has confirmed that they've been collaborating with Blake on enough tracks to make an album.
Speaking about their relationship to Complex, Arc Elliott said, "The first thing I'm going to say is that James Blake is not a human being. He's an entity. He's a spiritual guiding being. He's one of my closest friends, man. More than music, this guy introduced me to so much about myself and how to really improve as a producer. It's a certain level of respect and courtesy that you show and give to people, especially him coming into our situation, where I'm the sole producer. He didn't want to stray us to anything that we weren't comfortable with, but also he wanted to put us in a new place."
Arc Elliott also revealed that Blake allowed him to develop as a lyricist, "Even [my] writing, I was able to form better verses because I had less pressure on me to make beats and worry about how the record was constructed from the ground. James gave me the chance to develop as a lyricist and a writer."
He confirmed they created "Afterlife" in the studio together, and revealed that they went on to record multiple other tracks, "We cut about three or four different tracks together, and we sat down and said he wanted to meet Meech and Juice. He wanted my blessing to try to make music together. I gave him the okay and he came to New York. We all sat in Electric Garden and we cranked out pretty much an album's worth of music within a week and half."
Arc Elliott also refers to Blake as a "fourth member" in the interview, and bandmate Meechy Darko added, "I want to thank Erick for introducing me to a very rare, talented human being. It's not just his talents musically - our personalities mesh, because sometimes you meet musical people and it feels like you're trying too hard to read each other and all this stuff. It's very natural with him. Yeah, I like to say he's like a fourth member."
When asked about the James Blake project, Arc Elliott explained, "Of course, he didn't do this entirely by himself, but this was the most that I've ever let anyone work on something for us, so I think that all of our writing became stronger. They're in a different space with his piano skill and his understanding of sound and structure. There are some tracks that he and I did, or him and I and Dominic Maker from Mount Kimbie. It's a good mixture of everything. That's all I can tell you."
Read the full interview with Flatbush Zombies on
complex.com
.