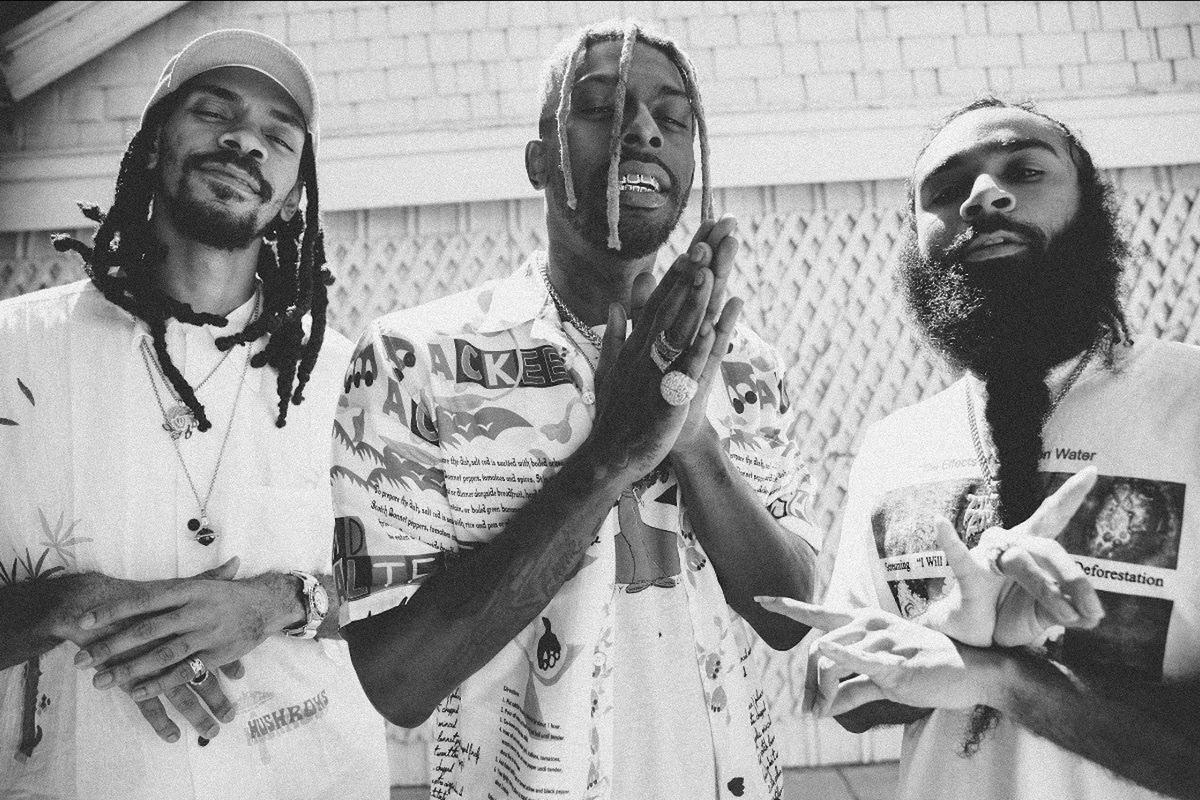 Flatbush Zombies drop James Blake-produced single "Afterlife"
"Afterlife" is Flatbush Zombies' first new single since releasing their now, more than ever EP in June.
Flatbush Zombies first met with producer James Blake after one of their LA shows in 2018, and began collaborating on music with Blake shortly after.
The new track arrives with an x-ray-style visual directed by Arnaud Bresson, who says of the video, "Today, there is no technology that x-ray films a living being without endangering it, so we worked hand in hand with a post-production company to develop a technical device that would allow us to achieve a similar effect. We used multi-camera tracking, recorded the positions and movements of our characters to extract and apply to our 3D compositions. It took four months of work to find the perfect style."
On Instagram, James Blake writes of "Afterlife", "Can't tell you how fun it's been working with these three. I've been a fan for years and years. If I showed you my end of year listens for 2019 you'd understand quite how deep my love goes. Even then it would be only one aspect of it. Erick, Meech and Juice were three of my favourite rappers and now they're my friends and I'm so honoured that they would trust me with their music. This wasn't some 'send us some beats' type shit. We went into Electric Garden studios (also with Dom Maker who joined on our other work) and engineer Josh Smith in Brooklyn and stayed there till we'd made the best music we could make, from scratch, till the potential of our combination was being realised. Happy that you get to see the first of these moments of realisation right now. Also what a fucking video wow..."
Flatbush Zombies' "Afterlife" single produced by James Blake is out now.